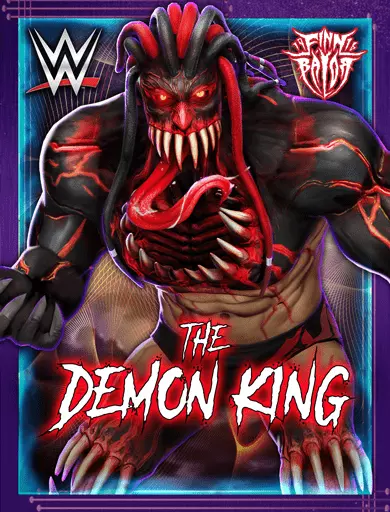 Finn Bálor '16 is featured as a playable character in the WWE Champions Roster, as part of the WWE Superstar roster in the Modern Era.
Finn Bálor '16 is classed as a Aggressive Trickster in the game.
PROFILE INFO
He's a crossover character from the WWE Mutants figure series.
Finn Bálor is an extraordinary man who does extraordinary things. But, when he taps into the power of ancient heroes and monsters, he transforms inside and out into something both great and terrifying. Meet the Demon King!
SPECIALS: Mutated Knife-Edged Chop, Mutated Missile Dropkick, Mutated Jumping Enzuigiri, Mutated 1916, Mutated Pele Kick, Mutated Running Double Knee Smash
FINISHER: Mutated Coup de Grace
TAG LINKS: Modern Era, WWE Mutants