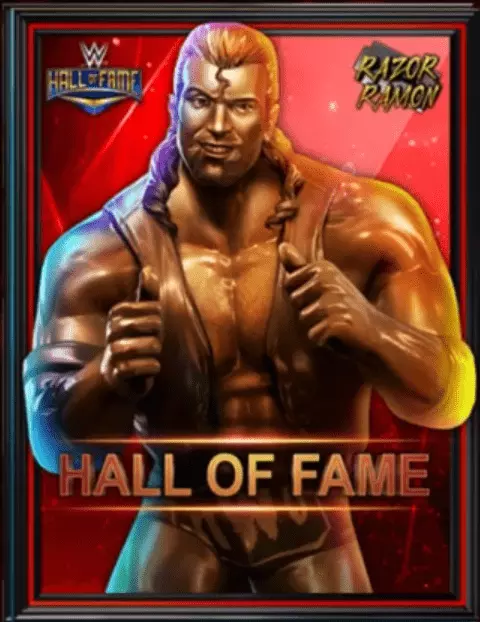 Scott Hall '14-'20 is featured as a playable character in the WWE Champions Roster, as part of the Legend roster in the Hall of Fame.
Scott Hall '14-'20 is classed as a Focused Powerhouse in the game.
PROFILE INFO
Gender

Male

Roster

Legend

Nickname / Version

Hall of Fame

Era

Hall of Fame

Superstar Class

Powerhouse

Ability Style

Focused

Alternate Attire

Silver Edition; Gold Edition

Alternative Versions

Razor RamonRazor Ramon '93Scott Hall

Real Life Profile

Scott Hall / Razor Ramon
After running roughshod over WCW, Scott Hall and the nWo were brought to WWE by Mr. McMahon in 2002. Alongside Kevin Nash and "Hollywood" Hulk Hogan, they unleashed hell on the WWE locker room. Scott Hall's influence on sports-entertainment in the final decade of the 20th century cannot be overlooked; few were better than The Bad Guy when he was on his game, which is why he was a welcome addition to the WWE Hall of Fame on April 6, 2014.
SPECIALS: Toothpick Flick, Discus Punch, Belly to Back Suplex, Slaps, Fallaway Slam, Bulldog
FINISHER: Outsider's Edge
TAG LINK: Hall of Fame