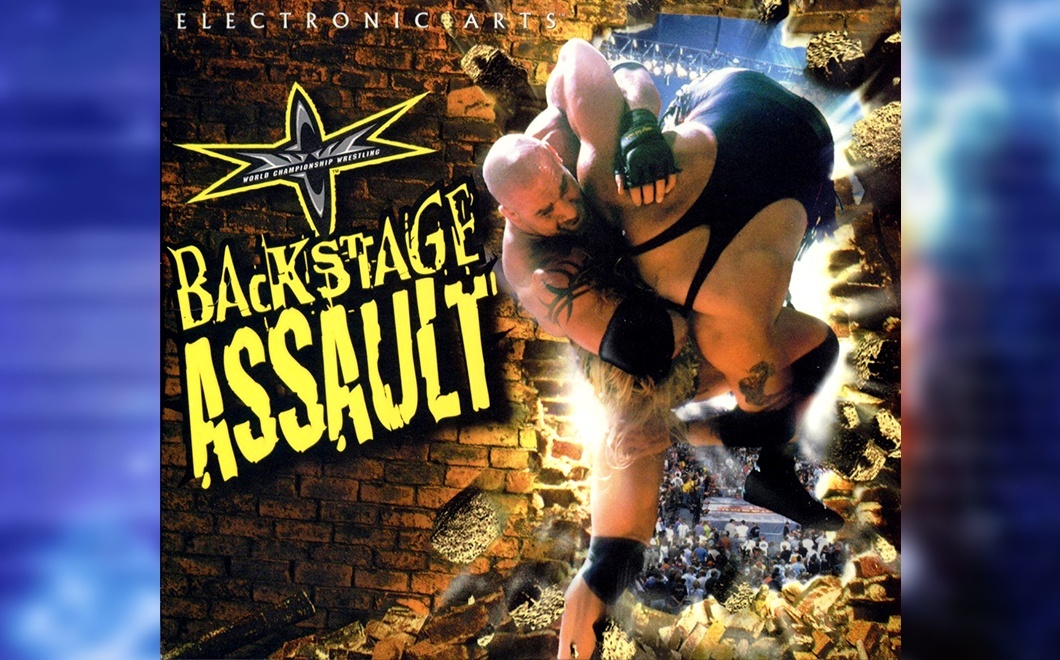 WCW Backstage Assault is a wrestling video game by Electronic Arts (EA). It was the final WCW game ever published before the WWE purchased the company's assets a few months later in March 2001.
Game Description
No Holds-Barred Brawling!
14 Playable Backstage Areas, including the new Semi-Trailer Area!
Destroy your enemy faster with power-ups!
New! First Blood Mode and Torch Matches!
Over 50 WCW Superstars including the Women of the WCW!
Use Your Environment as a Weapon!
WCW Backstage Assault Roster
Asya

AWOL

Bam Bam Bigelow

Big Vito

Billy Kidman

Booker T.

Bret Hart

Brian Adams

Bryan Clark

Buff Bagwell

Chris Candido

Cpl. Cajun

Crowbar

Daffney

David Flair

DDP

Disco Inferno

Don Harris

Doug Dellinger

Elizabeth

Eric Bischoff

Evan Karagias

The Franchise Shane Douglas

General Rection

Goldberg

Hulk Hogan

Jeff Jarrett

Jimmy Hart

Johnny the Bull Stamboli

Kanyon

Kevin Nash

Kimberly

Konnan

La Parka

Lance Storm

Lt. Loco

Madusa

Major Gunns

Mike Awesome

Mona

Ms. Hancock

Norman Smiley

Rey Mysterio Jr.

Ric Flair

Ron Harris

Sarge

Scott Hall

Scott Steiner

Shane Helms

Shannon Moore

Sid Vicious

Stevie Ray

Sting

Tank Abbott

Torrie Wilson

Total Package Lex Luger

Vampiro

Vince Russo