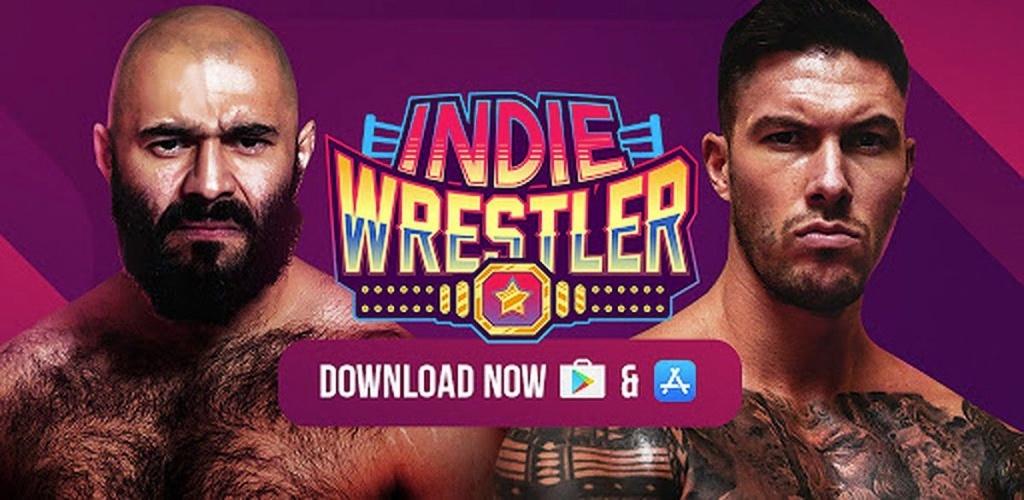 Game Series

Independent Games

Release Date

March 26, 2021

Platforms

AndroidiOS (iPhone/iPad)
Developed & published by Arren Marketing Ltd. Follow the team at:
https://twitter.com/IndieWrestle
Live The Dream!
Indie Wrestler is a text and tap-based mobile game; made by wrestling fans for wrestling fans. The idea behind it is pretty simple – we wanted to give you the opportunity to create a character and take them to the top of the wrestling world.
Start From The Bottom And Go To The Top Of The Wrestling World...
How do you do that?
By getting yourself over. Start off in the UK independent scene and introduce yourself to promoters to get yourself booked on their shows. From there, have great matches, cut promos and win titles. As you progress your career, you'll get the chance to work for promotions across the world, upgrade your gear and even react to online gossip, rumours and innuendo.
And that's just the tip of the iceberg. It's truly a unique game that hasn't been developed for the wrestling scene before.
Go From The Indies To World Domination
The game has something for everyone.
You can choose from a male or female character for your avatar, you can enter feuds with your preferred opponents, you can disagree with the promoter's handling of your booking, you can play the game in any of 6 different languages and your in-app purchases even go towards supporting wrestlers in the real world.
The ultimate goal of Indie Wrestler is to make it to the biggest promotions in the game and become the world champion in as many of you can – becoming a serial belt collector along the way.
And all your in-game activities are ranked in our weekly competition, where you see how your performances have compared to the others playing the game, with the best weekly player winning the coveted Indie Wrestler Championship.
Are you up for the challenge?
Your Character. Your Story.
No two games are the same with Indie Wrestler. Work for the promotions you want, on a schedule you want, and watch how it shapes your career.
Game Features
CUSTOMISE YOUR CHARACTER: From choosing a male or female avatar, you can control everything for your wrestler including their name, finisher, disposition, gear, hair and more. At Fighting Spirit in the United Kingdom, you'll be trained by the first ever WWE NXT UK Tag Team Champions, The Grizzled Young Veterans, James Drake & Zack Gibson!
STEP IN THE RING: Using our tap based moves, you will work for real world promotions and compete against real wrestlers to put on the best matches you possibly can. Dave Bradshaw provides match commentary.
CUT PROMOS: Put your memory skills to the test by selecting the right sentences to put together your promos.
DEAL WITH MEDIA: Respond to news, rumour and innuendo from real wrestling publications such as WrestleTalk, Cultaholic, PW Insider, Web Is Jericho, Sportskeeda and see how fans react to your response.
WIN GOLD: If you prove you've got what it takes, you may the promoters to choice for their next champ. Not only can you be a world champ, but you can be a mid card champ for certain promotions too.
WEEKLY COMPETITION: Compete against other players from around the world to see who wins the weekly tournament and win the coveted Indie Wrestler Championship.
INTERACT WITH PROMOTERS: Whether it's asking for a push up the card, wanting to enter a feud, seeing if you can get a raise or just wanting to get released, you can engage with and talk to the promoters in your pro wrestling journey.
CUSTOM GEAR: Choose from a wide range of gear options. There are some you can purchase using your in-game currency as well as some with real cash – with proceeds of some of those purchases going directly to wrestlers and their families in the real world.
Promotions List
There are over 50 real promotions and over 1000 real wrestlers, from territories all around the world.
Future Stars of Wrestling
Limitless Wrestling
ECCW Pro Wrestling
Riot City Wrestling
PWA: Pro Wrestling Australia
WXW: We Love Wrestling
Pro Wrestling Holland LIVE
Bodyslam! Pro Wrestling
Association Les Professionnels du Catch
Over the Top Wrestling
Preston City Wrestling
World Association of Wrestling
New South Pro Wrestling
Singapore Pro Wrestling
New Generation Wrestling
Melbourne City Wrestling
Chaotic Wrestling
Pro Wrestling Magic
IWTV: Indie Wrestling
Future Shock Wrestling
British Wrestling Revolution
Middle Kingdom Wrestling
Paradigm Pro Wrestling
IWA Mid-South
German Wrestling Federation
TWE Chattanooga
Heartland Championship Wrestling
Asylum Wrestling Revolution
Chicagoland Championship Wrestling
New Texas Pro Wrestling
Explosive Pro Wrestling
MYPW: Malaysia Pro Wrestling
All Star Wrestling
Atlas Wrestling Club
Copenhagen Championship Wrestling
Danger Pro Wrestling
North Wrestling
Frontline Wrestling
Tidal Championship Wrestling
Italian Wrestling Association
Relentless Alternative Pro Wrestling
House of Glory Pro Wrestling
Federation Monteregienne de Lutte
Pro Wrestling Society
North Pro
IWS Wrestling
WrestleGate Professional Wrestling
Rixe
Australian Wrestling Federation
Radical Innovation of Sports Entertainment
International Pro Wrestling: United Kingdom
Maniac Zone Wrestling
Wrestling Kult
Power of Wrestling
GWF Wrestling
TNT Extreme Wrestling
Wrestlers Roster
Aaron Williams
Absolute Andy
Adam Brooks
Adam Maxted
Adam Priest
Aigle Blanc
Alexander James
Alex Hammerstone
Alexxis Falcon
Aliss Ink
Alpha Female
Amazing Red
Aurora Teves
Avalanche
Bad Bones John Klinger
BA Rose
Bailey Blake
Benji
Big Damo (formerly Killian Dain)
Big Guns Joe
Big Joe
Bill Eaver
Bobby Beverly
Bobby Gunns
Bobby Marshall
Bonesaw
Brandon Williams
Braydon Toon
Brett Ison
Cabana Man Dan
Carlos Romo
Carson Dilbeck
Caveman Ugg
Channing Decker
Charlie Carter
Charlie Sterling
Chris Basso
Chris Crunk
Chris Voros
Chuck Mambo
Clint Margera
CK Vin
Cody Hall
Cody Morton
Cole Radrick
Corey Storm
Crashboat
Craven
CT Flexor
Damian Slater
Damien Corvin
Damon Leigh
Daniel Garcia
Dan Main Dennis Zinner
Danny Duggan
Danny Jones
Darren Kearney
Dave Graves
"The British Bulldog" Davey Boy Smith
David Francisco
Davienne
Davis Storm
Dean Allmark
Del Cano
Derek Neal
Dillon McQueen
Donnie Janela
Doug Williams
Dover
Dump Sanders
Ella Envy
Emeritus
Emil Sitoci
Erron Wade
Ethan Allen
Excentrico
Fast Time Moodo
Francisco Akira
Freddie Hudson
Gene Munny
Gia Adams
Havok
Hunter Drake
Icarus
Iestyn Rees
Isaiah Quinn
Jack Edwards
Jack Jester
Jack Turner
Jaden Newman
Jake Andrewartha
Jake De Leon
Jake McCluskey
Jayke Murphy
Jay Skillet
Jett Rouka
JJ Webb
Jody Fleisch
Joe Nelson
John Wayne Murdoch
Jonny Storm
JT Dunn
Judas Icarus
Jude Dude London
Kameron Solas
Ken Warren
Kenzie Paige
Kevin Giza
Kevin Lloyd
Kid Lykos II
Kody Manhorn
Levaniel
Liam Royal
LJ Cleary
Lochy Hendricks
Logan Smith
Los Federales Santos Jr.
Lou King Sharp
Luke Jacobs
Mad Kurt
Marcus Dylan
Mariah May
Marius Al-Ani
Mark Haskins
Martin Kirby
Mat Diamond
Mat Rogers
Matt Angel
Matt Hayter
Matt Myers
Matthew Brooks
Matthew Justice
Matty Wahlberg
Max Peach
Metehan
Michael Fynne
Michael May
Mick Moretti
Mike D'Vecchio
Mr Charles Crowley
Myron Reed
Nasty Leroy
Nathan Cruz
Nathan Martin
Nick Armstrong
Nico Angelo
Noah Hossman
Norman Harras
NYC
Oisin Delaney
Owen Jakks
Paris De Silva
Patrick Voros
Pete Phoenix
Pete Youngblood
Peter Olisander
Rampage Brown
Reese Ryan
Rick Dominick
Rick Salem
Ricky Knight Jr.
Rob Drake
Rocky Menero
Rolando Perez
Rossy Rascal
Roy Johnson
Salina De La Renta
Satu Jinn
Savannah Summers
Scotty Davis
Screwface Ahmed
Sean Campbell
Sean Guinness
Sean Kustom
Senza Volto
Session Moth Martina
Sha Samuels
Shazza McKinzie
Sheikh El Sham
Shreddybrek
Simon Miller
Soner Dursun
Spike Trivet
Steinbolt
Steven Michaels
Stevie Filip
Suge D
Tarkan Aslan
Taylor King
Tel Banham
Terry Thatcher
The Hoodfoot
The O.J.M.O.
The Standout
Thiago Montero
Toby Zane
Tome Filip
Tom La Ruffa
Travis Williams
Tristan Archer
Tyler Devlin
Tyler Franks
Tyson Dux
VertVixen
Viggen Thunderbolt
Virgil (Manager)
Will Kroos
Xander
Zeda Zhang
Zenith
Zeo Knox