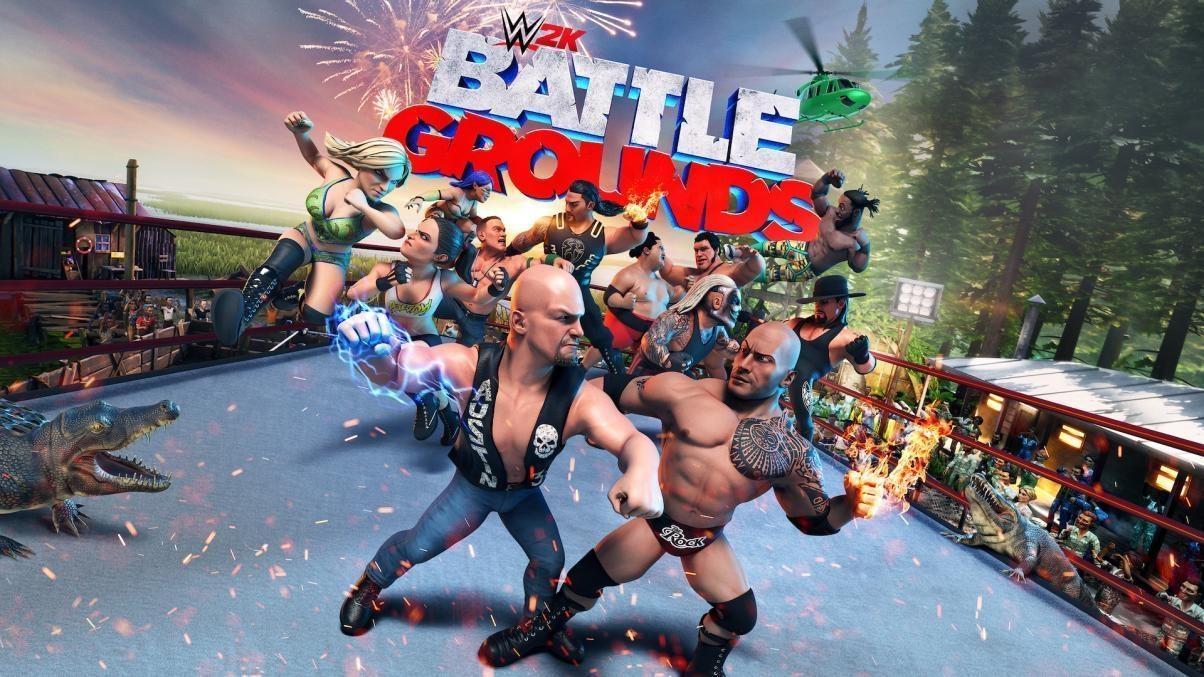 With WWE 2K Battlegrounds' release date almost 6 weeks away, the Twitter accounts for WWE 2K20 and 2K Battlegrounds have been busy this week with them answering a lot of fans' questions about the upcoming title and revealing more and more information about the game each passing day and in this article today, we will be going over all of that information revealed by the Twitter accounts.
2K Battlegrounds Roster Reveal
Throughout the week, the 2K Battlegrounds' Twitter account has been revealing new superstars additions to its roster with one short video clip revealing 2 new playable superstars every day for the past week.
The superstars that have been confirmed this way range from current stars such as Jeff Hardy and Alexa Bliss to WWE Hall of Famers Shawn Michaels and Beth Phoenix with all of these new additions being added to our ever-growing Battlegrounds Roster Page which can be accessed here.
Fan Asked Questions Answered
Another thing that 2K Battlegrounds' Twitter account has been doing this week is answering fan questions about the game such as "Will we be able to play intergender matches?" as fans of this ability haven't been able to play this type of match since Smackdown VS Raw 2009 with the Twitter account's response to this question being sadly no.
Another feature that most fans have wanted is the option to freely edit the in-game superstars in different ways so they can update the in-game roster if one of the superstars on TV has have their hair cut or restyled such as Baron Corbin with his character model in 2K19 being out of date however the answer from 2K Battlegrounds' Twitter account was that fans wouldn't be able to manually edit them however every superstar on the roster would have an unlockable second attire.
Fans have also been curious about how much space 2K Battlegrounds would take on their console's hard drive with 2K stating on Twitter that the Xbox One version would take around 9GB and the Nintendo Switch version only needing just under 8GB.
One feature of DLC that has been in WWE games as early as Smackdown VS Raw 2011 is known as the Accelerator which can be purchased by the player and then they would be able to unlock all of the unlockable content from the in-game store and would also allow the player to freely edit any of the in game's superstars' attributes however it seems like 2K Battlegrounds will break this long-standing trend as when asked by a fan on Twitter if the game would have this feature, the account responded with no.
Finally, as the game has a pre-order bonus in the form of the Rated R Superstar Edge, some fans who are still hesitant about pre-ordering the game have asked on Twitter "Will Edge be purchasable after the game's launch?" with Battlegrounds' Twitter account saying that Edge and all of the other pre-order content will be available eventually for purchase after the game has been released.
With this new information being revealed by 2K on Twitter, how are you feeling about the details confirmed?
Leave your comments down below and thanks for reading.