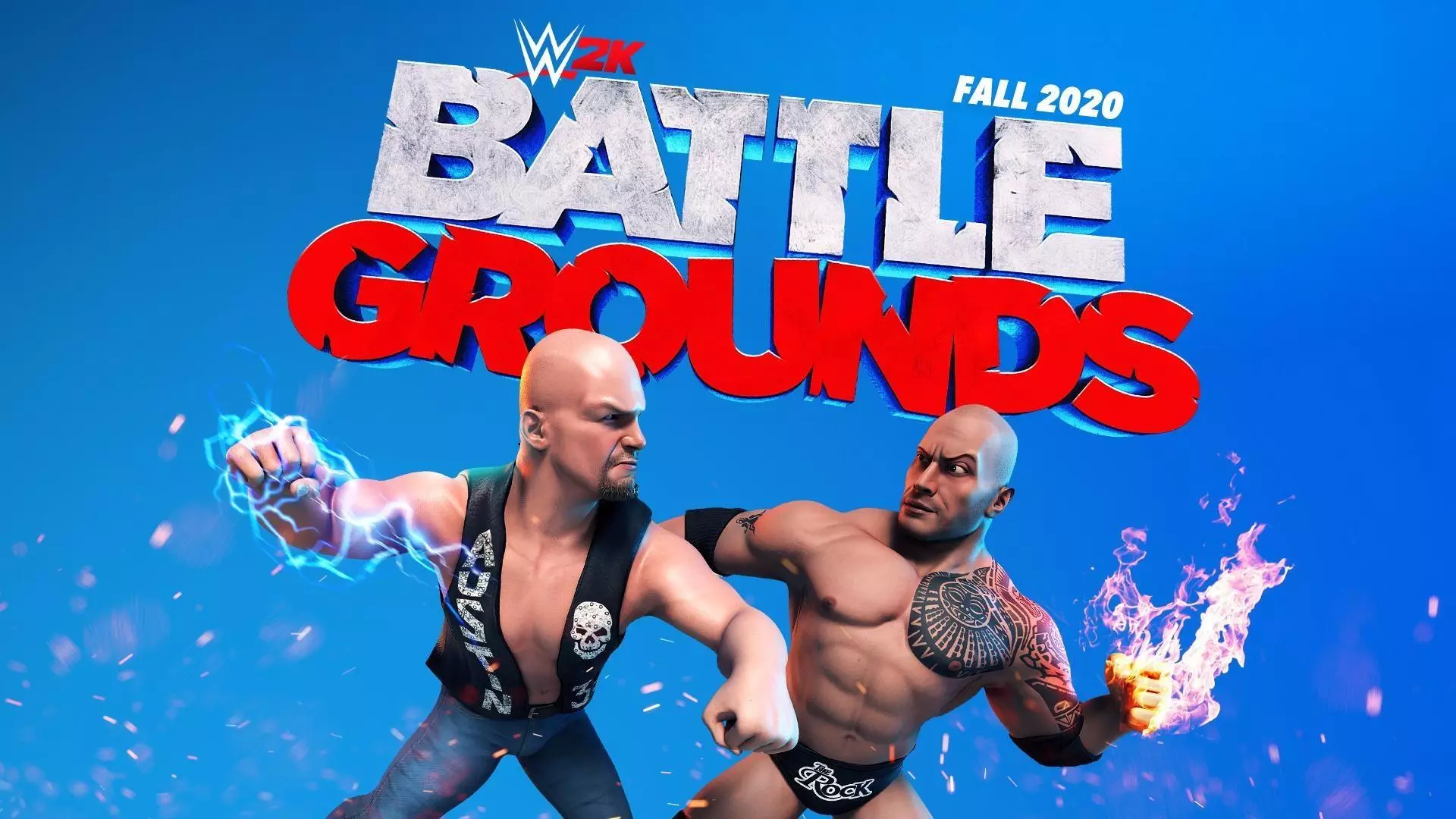 During this week the executive producer for WWE 2K Battlegrounds Sean O'Connor was a guest on the Sarah O'Connell Show and he revealed a lot of new details about WWE 2K Battlegrounds so in this article, we will be talking about all of those new details that were revealed by Sean during the interview.
Unlockable Attires For Every In-Game Superstar
As seen in Battlegrounds' gameplay trailer certain superstars like Daniel Bryan and Sasha Banks can be seen with two different attires however Sean confirmed that every superstar on the in game's roster will have at least one alternate attire that can be unlocked by the player.
More Playable Arenas To Be Announced
As shown in trailers and screenshots before there are already 7 arenas confirmed for the game which includes the Everglades, the New York pit, a Mexico themed arena, a Scotland arena, a military-style boot camp, an American mechanic shop, and a Wrestlemania themed arena but during the interview, Sean confirmed that there are more arenas to be announced which includes themed arenas for Raw and SmackDown.
More Details On Create A Superstar and Arena Modes
For players who want to create a custom superstar that is able to fit with the over the top action of the game then they will be happy to know that as seen in prior screenshots of the create a superstar mode, players be able to choose from different customization options such as different skin colors for their created superstar such as purple and blue.
While we haven't heard many details about the in game's Create An Arena mode so far before the interview other then there would be some customization options in the mode however Sean during the interview confirmed that players will be able to customize what Sean and the team are referring to as an "Event Arena" which is also the arena that is the template used for the Raw, SmackDown and Wrestlemania arenas.
From what Sean said in the interview the event arena will be used as the base with players then being able to customize it using the various options and props in the mode and once they have finished, they can not only save the arena to use offline but are also able to use that created arena in online matches as well.
If There Will Be In Game Superstar Voiceovers?
For fans hoping the game will have in-game superstar voiceovers in modes such as during the Campaign Mode then they will be upset to learn that Sean has confirmed during the interview that the game will not have any other in game voiceovers in 2K Battlegrounds apart from the in-game commentary team of Jerry "The King" Lawler and Mauro Ranallo.
New Powerups To Be Announced In The Future
In the trailers for Battlegrounds, we have already seen a lot of the powerups and also some being shown in the player HUB during the Nintendo Switch Direct gameplay footage however Sean has confirmed that there will be even more powerups that can be unlocked and assigned but he didn't reveal which powerups they were.
More Details About The In-Game Weapons
As seen in the Battlegrounds' gameplay trailer, the game features a lot of unique useable weapons from steel chairs to a motorcycle. As for where players can obtain these weapons, all of them can be found under the ring.
According to this information, there may possibly be a certain superstar class that is able to spawn in a weapon themselves however which class is able to do this is still unknown as Sean didn't reveal who it was but this ability may be only available to a special dirty class that is able to spawn certain weapons exclusive to that class such as a pair of brass knuckles that they would keep hidden in their wrestling trunks.
All Future Content Updates Will Be Available For Free To All Players
Rather then Battlegrounds having monthly paid DLC packs like the other main series games, 2K will instead keep the game up to date by releasing frequent updates for the game that will include new superstars and attires as well as new creation parts for created superstars and arenas with all of these updates being released to all players for free.
The Confirmation Of In Game Microtransactions
Sean also confirmed that Battlegrounds will have microtransactions in the form of the in-game currency of Golden Bucks and that all of the game's unlockables can be unlocked by playing matches and earning enough Golden Bucks
He then went on to state that players don't have to spend real money if they don't want to which confirms that players will have the option of buying Golden Bucks if they don't want to keep playing matches over and over again to earn the required amount of Golden Bucks that they need to unlock whatever they want to unlock from the in-game store.
New Online King of The Battleground Info
Finally, as we already know that there will a new online mode in Battlegrounds called King of the Battlegrounds which will 2 superstars battle in out the ring with other superstars waiting outside and once one of the in-ring superstars has been eliminated, one of the superstars outside will jump in to take their place.
During the interview Sean has revealed that the match won't just end once everyone gets eliminated in the ring and on the outside as new opponents will be constantly joining as when one of the superstars has been eliminated, one of the outside superstars will join the match with another superstar taking their place on the outside for long as new superstars are available.
The aim of the online mode is to last as long as you are able to and defeat as many rival superstars as you are able to with then your overall time took being added to an online leaderboard that shows who has lasted the longest.
Here is the Sean O'Connor interview for anyone who wants to check it out.
What do you think about the new information that Sean O'Connor revealed about 2K Battlegrounds during the interview?
Answer with your comments down below and thanks for reading.