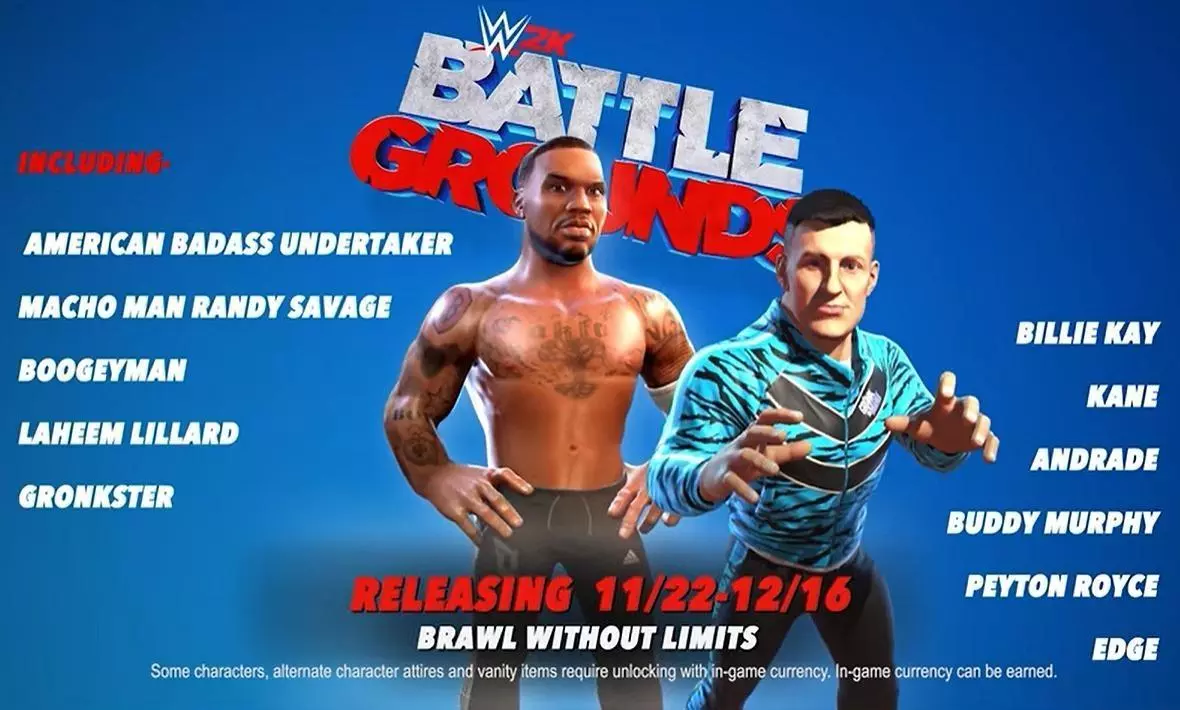 Just yesterday WWE 2K Battlegrounds Twitter Account revealed that the second batch of free DLC will be released over the next 4 weeks.
2K announced that NBA 2K21 Cover Star "Laheem" Lillard, and "Gronkster" are set to arrive and raise hell in WWE 2K Battlegrounds as part of the next roster update, which also includes 9 new WWE Superstars, 17 customization items and five new arenas.
So in this article we will be telling you what to expect to be added over this next few weeks.
First DLC Drop: 23/11/20
Monday, November 23
Haunted House Arena (unlocked);
Tuesday, November 24
Gronkster (unlocked);
Macho Man Randy Savage;
Undertaker - American Badass attire;
Thanksgiving Arena (unlocked);
Undertaker 30th Anniversary Arena;
The first of these drops will include a new haunted house arena to fight with there being elements of the Everglades arena as two caskets will be at the left and right sides which players can throw their opponents into which will be unlocked on the day.
As for new stars added in they are the Gronkster and NBA 2K21 Cover Star Laheem Lillard which are unlocked from the start.
There is also a new American Badass attire for the Undertaker that is available from the 22th with players being able to unlock this by entering in the locker code "UNDERTAKER 30" on the locker code screen.
Also on the 24th Macho Man Randy Savage will be purchasable from the in-game store.
Second DLC Drop: 02/12/20
During this drop there will be a special Halloween Circus themed arena for players to access.
Rhea Ripley and The Boogeyman will also be available for players to fight as.
Wednesday, December 2
"Laheem" Lillard (unlocked);
Rhea Ripley (unlocked);
The Boogeyman;
Halloween Circus Arena;
Third DLC Drop: 09/12/20
In this drop, 3 new superstars will be available which are Billie Kay, Andrade and Kane
There will also be a new Survivor Series Themed Arena added as well.
Wednesday, December 9
Billie Kay (unlocked);
Kane;
Andrade;
Survivor Series Arena;
Fourth DLC Drop: 16/12/20
Finally on the drop date Buddy Murphy and Peyton Royce
Also Edge will be available for purchase for anyone who did not pre order the game.
Wednesday, December 16
Buddy Murphy (unlocked);
Peyton Royce;
Edge.
Here is the video with details about the DLC Drops for anybody interested in having a look