Today IGN revealed the Complete Roster of Superstars for WWE 2K Battlegrounds which includes all superstars in the base game and every other superstar that may be added via updates and today we will be going through the roster of playable superstars for 2K Battlegrounds.
Before this announcement, 2K over the last few weeks have been showing off superstars by releasing short clips on Twitter of 2 just revealed superstars fighting with one new clip being uploaded every day which would also include some of the crazy over the top moves that they can execute in the game.
From the image sent to IGN today of the full roster, we can see that there are some already revealed superstars in the line up such as Daniel Bryan and Nia Jax, however we also notice that there are some superstars that haven't been in a WWE game for a while such as The Boogeyman and Doink the Clown.
But there are also some superstars in the line up that people may raise an eyebrow because these superstars have been released this year like Rowan and Curtis Axel or may be working for a different company currently such as Karl Anderson and Luke Gallows.
However there are some current superstars that are surprisingly absent from the game's line up so far such as the lack of any NXT superstars which people will definitely notice and be upset about. However 2K may decide to add in some of NXT's top superstars into the game via a game update.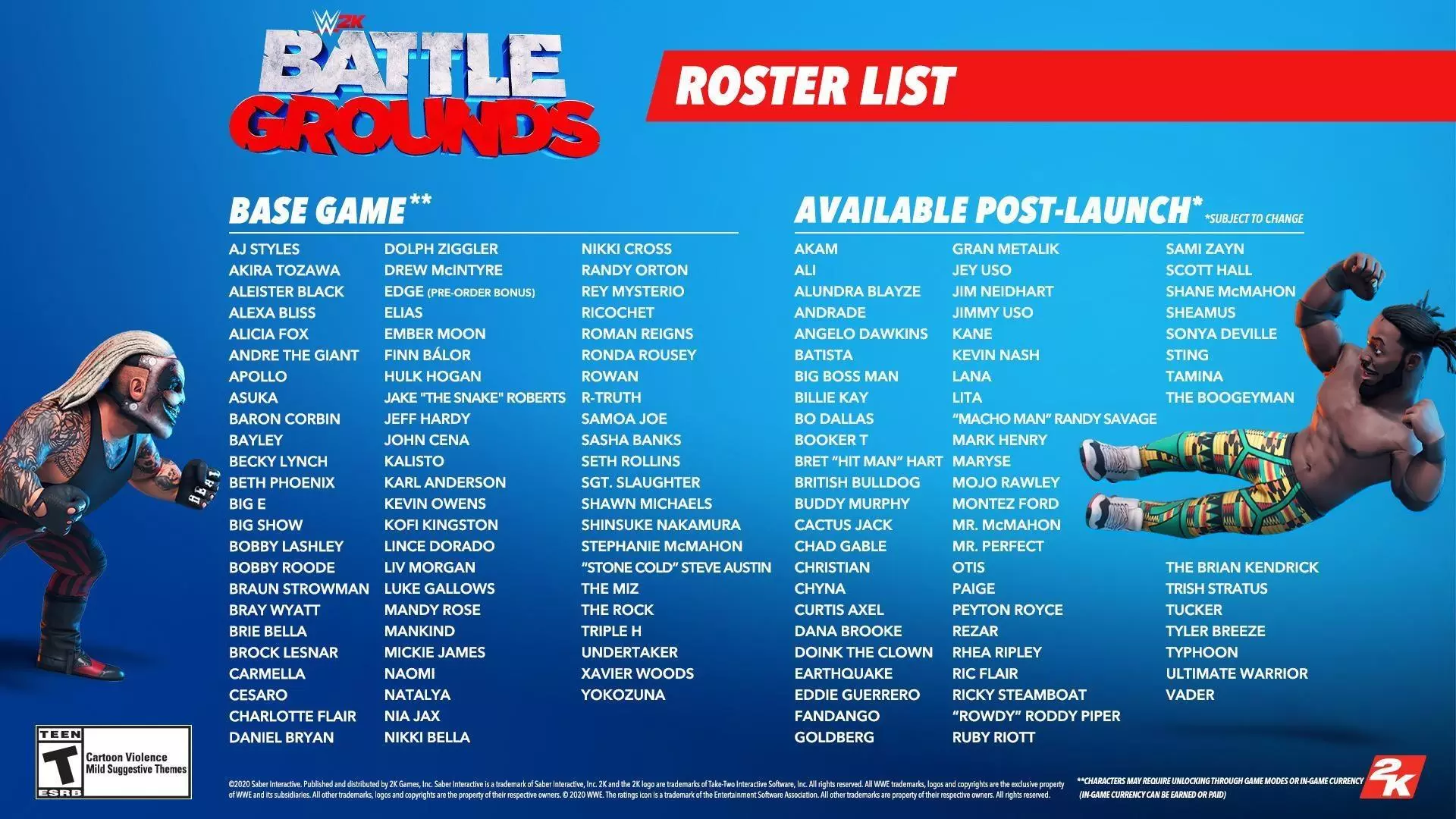 What do you think about Battlegrounds' Full Roster's superstars?
WWE 2K Battlegrounds will release on September 18, 2020, for Xbox One, PlayStation 4, Windows PC, Nintendo Switch, and Google Stadia.