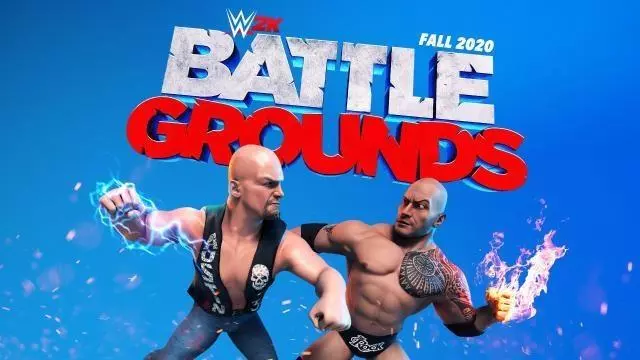 After the cancellation of WWE 2K21, today 2K revealed the future plans for the main WWE 2K Series, while at the same time also announcing that a brand new WWE game is in development.
The new game is called WWE 2K Battlegrounds, and will be a completely new experience featuring arcade-style action and over-the-top WWE Superstar designs, environments and moves. The game is scheduled to come out in fall 2020.
The 2K announcement states that whether you're a casual gamer or a passionate fan, WWE 2K Battlegrounds provides another way to enjoy WWE video game action, focusing on social pick-up-and-play fun, but with plenty of depth for those who want to get way into it.
The game is being developed by Saber Interactive, the studio behind NBA 2K Playgrounds, so it will follow the same style. The platforms for WWE 2K Battleground are still unconfirmed, though going by the NBA counterpart of the game, we can speculate the game to release for PlayStation 4, Xbox One, Nintendo Switch, and PC Windows.
We could also expect that both local and online multiplayer modes to be included, similarly to NBA 2K Playgrounds.
You can watch the first trailer for the game here below. The gameplay and the art-style seem to remind of WWE All Stars, so we might consider this as a spiritual successor of sorts, but check it out for yourself!
WWE 2K Battlegrounds Trailer
WWE 2K Battlegrounds Roster
The Roster for the WWE 2K Battlegrounds is of course also still unknown. The only confirmations coming from the trailer and the artwork include Stone Cold Steve Austin, The Rock, John Cena, Charlotte Flair, and Becky Lynch.
The NBA counterpart of the game features a mixture of both active and former stars, so we can probably expect the same for WWE 2K Battlegrounds, with current Superstars and WWE Legends, both male and female.
More information about the game will be revealed in the coming months, so stay tuned on SDH!