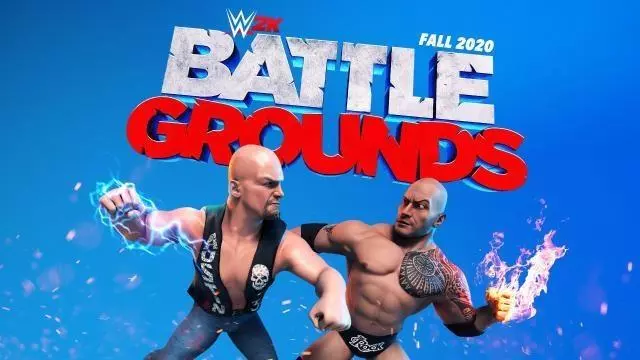 With WWE 2K Battlegrounds almost 2 weeks from release, we have seen 2 new playable match types for Battlegrounds.
Also recently a new gameplay trailer has been released thanks to Playstation Arabia.
So we will be talking about these new details in this article today.
New Playable Match Types
During the IGN Let's Play Battlegrounds gameplay video, we are able to see a shot of the exhibition mode menu.
From this menu, we see the confirmation of the Royal Rumble and Gaunlet matches in 2K Battlegrounds.
In the image, we also see the other playable match types which were confirmed prior such as Steel Cage 1 on 1 and 2 on 2, Fatal 4 Way, and Triple Threat.
However, it is a concern that we are a short while away from the game's release and other match types such as Ladder, Hell in a Cell or TLC haven't shown up in the game yet.
Hopefully, these match types and more will be shown off before the game's release.
New Gameplay Trailer
At the beginning of the week, Playstation Arabia released a new gameplay trailer for 2K Battlegrounds.
This trailer seems to be an alternate look of last week's "Clash of the Eras" Trailer for the in-game commentary.
This is due to the fact that some of the trailer's clips have the same moments of gameplay, but they are shot from different angles.
The trailer does show off a glaring issue that every superstar shown in the trailer does mainly the same moves and animations as each other.
However, the future trailers could show off superstars with more unique movesets.
What do you think about the new details revealed this week?
Leave your comments down below and thanks for reading.