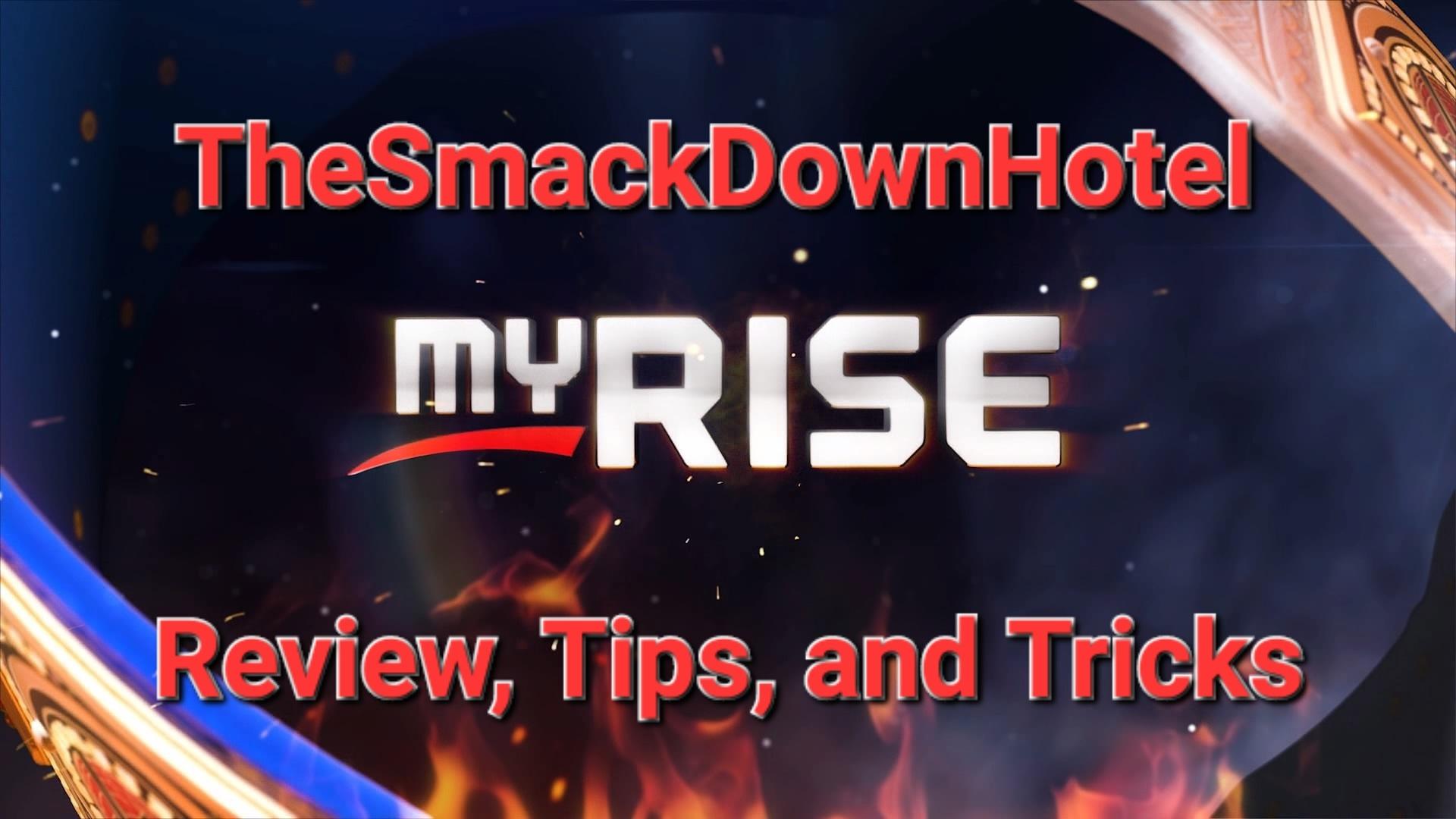 WWE 2K22 has plenty of modes to choose from, and one of the best in the evolution of the career mode that is now known as MyRise!
In this WWE 2K22 MyRise Guide, we share some tips and tricks so that you can get the most out of this fantastic new game mode.
There will NOT be any major spoilers in this article.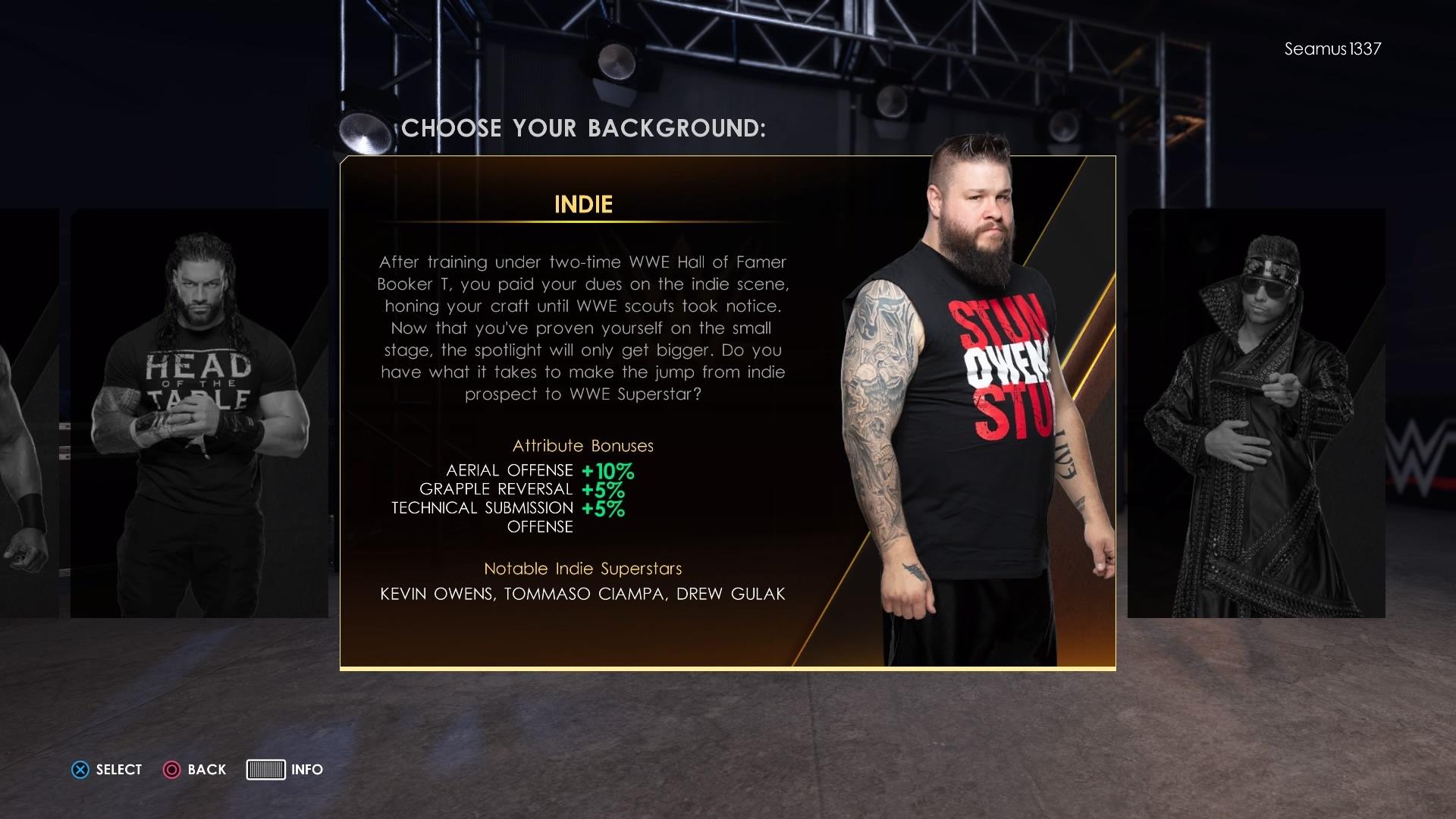 WWE 2K22 MyRise: Character Creation
The first major hurdle you may face is creating your character. It's not particularly challenging but there are a plethora of customization options, so it has a bit of a learning curve.
When making your Superstar remember that, after finalizing your creation, you cannot change your Body type, weight class, height, or Background. Every other aspect of your character from your attire to your face can be changed at any time.
Your choice of background changes some stories and how Superstars and even the announce team talk about you. There's a lot of different dialogue said about you during your entrance.

In my playthrough, I came up with Diego Sanchez, a High Flying Cruiserweight from the Indies. Trained by Booker T and sent to the Performance Center. As I discovered, there are no Cruiserweight or Tag Titles to compete for, so playing such a small character gave me an added challenge.
After making your character, it's time to create your Entrance, Victory, and Move-Set. And this time your Victory will properly change depending on your Alignment!
Spending time on your character is a worthwhile investment as MyRise contains more than 60 different stories as you make your way from the PC to NXT, Smackdown, or RAW.
As sad as it may be that you can't export MyRise your character to other Modes, this could be due to a balance issue because MyRise allows you to make some game-breaking characters. For example, my Aerial Offense was 137/100.
It would be great if 2K would allow you to save time and let you export the look and moves, however.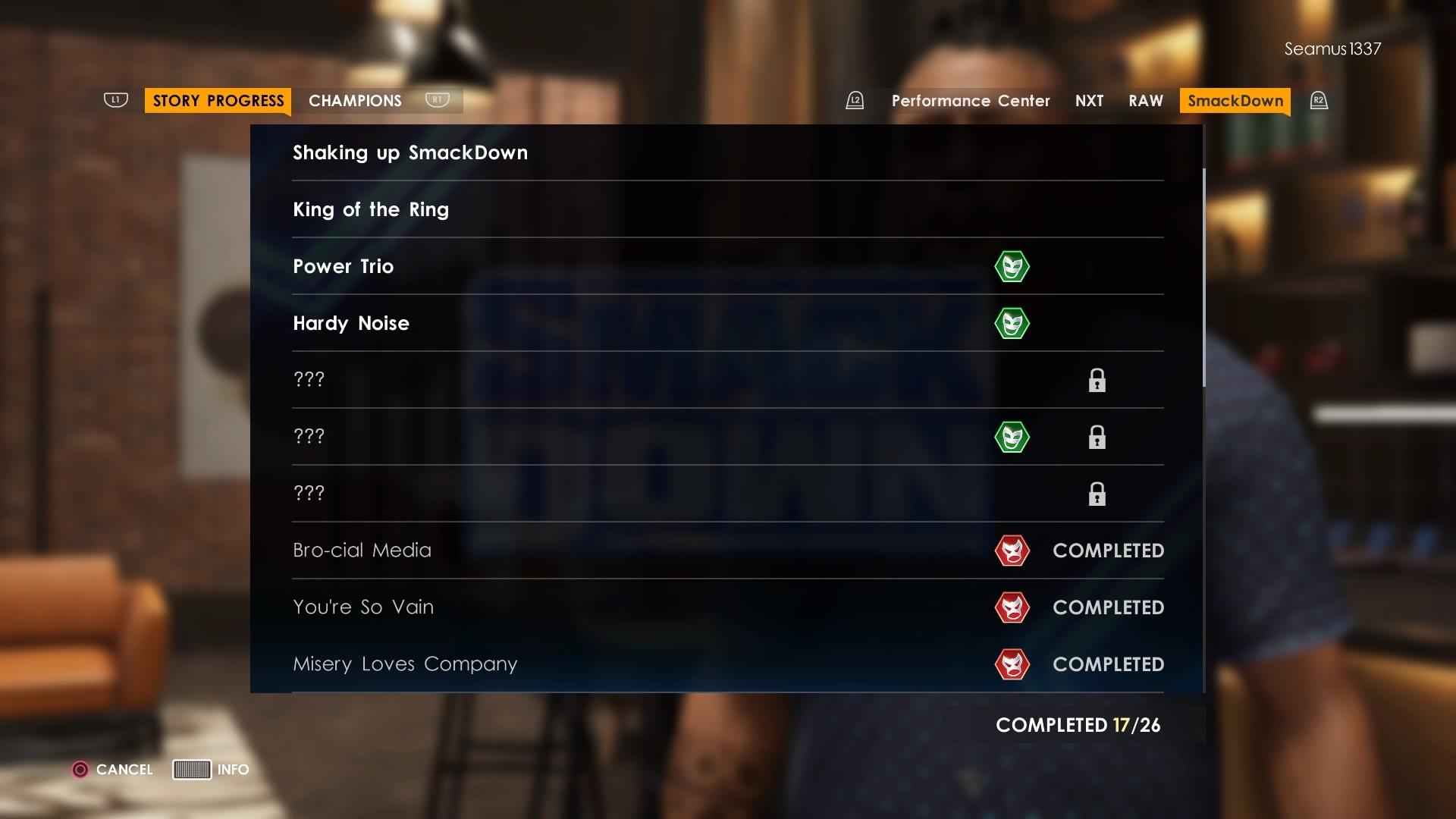 WWE 2K22 MyRise:
Path(s) To Greatness
The training at the PC also serves as an extended tutorial on how the framework of MyRise works. You'll be able to pick your starting alignment as either a Face or Heel, interact with characters backstage, talk trash, and start fights! It's fantastic!
This will be your only time to complete the stories here. For the main brands of the WWE, you will be able to jump back and forth. As you carry on your way you will get a DM from Kory Klein about your progress, that's what will get you traded to the other shows. So until then feel free to talk to anyone and everyone!
Don't be afraid to say no. Nothing bad will happen and you can access the message when you are ready.
This changes when you are presented with three options. This can be from a story that has multiple branches and in that case, it is typically the bottom option that lets you "think about" your decision before choosing a path.
The storylines themselves are often more entertaining than real life. The mix of voiced segments, DMs, and Social Media posts are all well done and more often than not I was taken by surprise by the direction they went.
The only major downfall of a mode this big where you can make all these decisions is the lack of a true ending. The advantage to this is you are always able to continue fighting for titles as the Superstar you spent so much time with.
If you can save your last story for "You Can't Face Me", I think that may be a good one to end on before you get the final message saying you're done.

WWE 2K22 MyRise: The Alignment System
Being a Face or Heel is as easy as talking to your GM, for some reason they are always trying to change your mind. As well as some certain Challenge Matches or Storylines. You may have to flip-flop to complete all the stories as some Challenge Matches are given by the same person.
This doesn't mean you have to be nice! If it doesn't have the Red or Green Symbol by the dialogue option then it won't change anything so don't be a pushover!
This feature is nice because it means you can have characters with real personalities. Are you nice to everyone? Only people that are nice to you? Do you respect legends? Not all stories will affect your alignment so don't feel constrained in your responses.
Winning Is All That Matters
Actually. No, it isn't. There are quite a few matches that you do have to win, and you will be allowed to rematch if you don't. But this isn't a game where you have to play an invincible and undefeated champion.
During a match, if the objective at the Top Left of your screen says "Attempt" or "Try" then there are multiple outcomes the game is ready for.
If there is no visible objective during a match, it is usually because the results of the match don't matter aside from perhaps getting a different DM from the opponent. This is also true for Challenge Matches that give you rewards just for accepting them.
WWE 2K22 MyRise: The Result
MyRise is amazing and has to be one of the reasons for WWE 2K22 being the success that it had to be.
They provided the freedom that players have wanted and built off the narrative from past games and made something great. It's just a fun time.
The beauty of the Mode doesn't come from just competing and unlocking new gear and arenas. It is in the choices you make and the resulting mayhem.
In case you were wondering about my suggested ending, I did post a video that you can watch for an example of some great matches.
What were some of your favorite moments in MyRise? Let us know in the comments below, we'd love to hear about other characters!