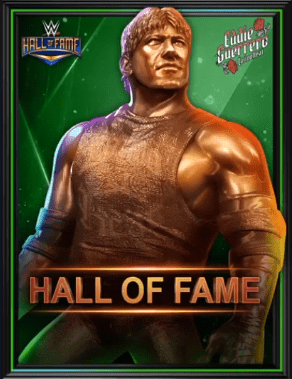 Gender

Male

Nickname / Version

Hall of Fame

Alternative Versions

Eddie GuerreroEddie Guerrero '00Eddie Guerrero '05 Eddie Guerrero '98

Era

Hall of Fame

Superstar Class

Technician

Ability Style

Chaotic
Armed with a gut-busting Frog Splash, the beloved Eddie Guerrero captured five different types of WWE titles in his storied career, including the WWE Championship when he stunned the mammoth Brock Lesnar in a classic match at No Way Out 2004. Even though his career was cut tragically short, Guerrero left an indelible mark on the sports-entertainment landscape. His battle cry was "Viva La Raza," but the WWE Universe to this day shouts "Viva Eddie Guerrero" in remembrance of a legend.
SPECIALS: Tilt-A-Whirl Headscissors, Low Blow, Tilt-A-Whirl Backbreaker, Belly to Belly Superplex, Three Amigos
FINISHERS: Frog Splash, Lasso from El Paso
TAG LINK: Hall of Fame