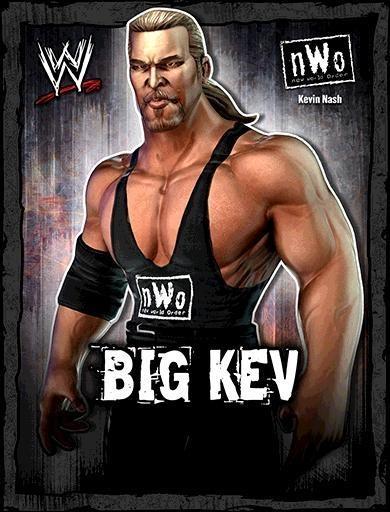 Gender

Male

Nickname / Version

Big Kev

Alternative Versions

DieselKevin NashKevin Nash '15-'20

Era

Attitude Era

Superstar Class

Striker

Ability Style

Aggressive

Alternate Gear

Outsiders
Nash and Hall arrive in WCW under much scrutiny and begin to compete as The Outsiders, an invading force from rival WWF intent on destroying WCW from within. They then proclaim a "New World Order" of sports-entertainment and vow to tear WCW apart. The nWo goes onto become one of the most iconic factions in the history of both WWF and WCW.
SPECIALS: Big Boot, Snake Eyes, Chokeslam, Sidewalk Slam, K.O. Punch, Low Blow Stomp
FINISHER: Jackknife Powerbomb
TAG LINKS: Attitude Era, Diamond Exchange, Millionaire's Club, New World Order, Outsiders