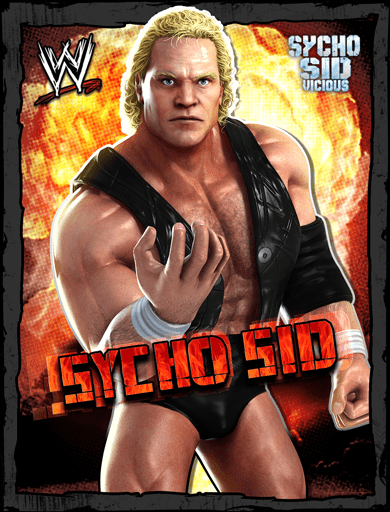 Gender

Male

Nickname / Version

The Master and Ruler of the World

Era

Attitude Era

Superstar Class

Striker

Ability Style

Chaotic

Real Life Profile

Sid Vicious / Sycho Sid
Measuring at 6-foot-9, Sid's stature was arguably overmatched by his intensity. The "Sycho" had some of the most intimidating interviews in sports entertainment that would get in the heads of his opponents allowing him to powerbomb his way to becoming a two-time WCW Champion, United States Champion and two-time WWF Heavyweight Champion. If not for a devastating leg injury in 2001, Sid would have continued on his mission to be the Master and Ruler of the World.
SPECIALS: Big Boot, Release Front Suplex, Two-Handed Chokeslam, Military Press Slam, Spinning Crucifix Toss, Backbreaker
FINISHER: Powerbomb
TAG LINKS: Attitude Era, WCW, Millionaire's Club, Million Dollar Corporation