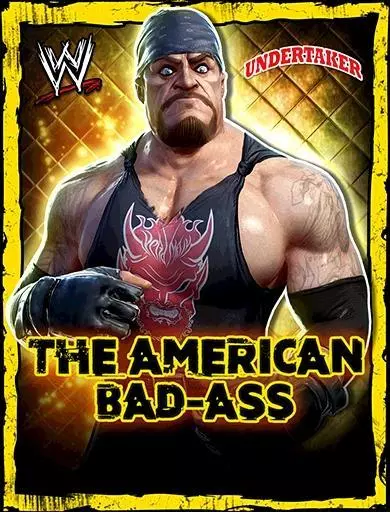 Undertaker '01 is featured as a playable character in the WWE Champions Roster in the Attitude Era.
Undertaker '01 is classed as a Aggressive Showboat in the game.
PROFILE INFO
A fresh decade also means an intriguing change for Undertaker. When the clock ticks down in The Rock's WWF Iron Man Match with Triple H at Judgment Day, WWF fans hear the roar of a motorcycle instead of the signature gong as Undertaker targets the members of the McMahon-Helmsley faction.
SPECIALS: Flapjack, Snake Eyes, Big Boot, Gutbuster, Tombstone Piledriver, Last Ride
FINISHER: Chokeslam
TAG LINKS: Attitude Era, Brothers of Destruction, WrestleMania 22, WrestleMania 36