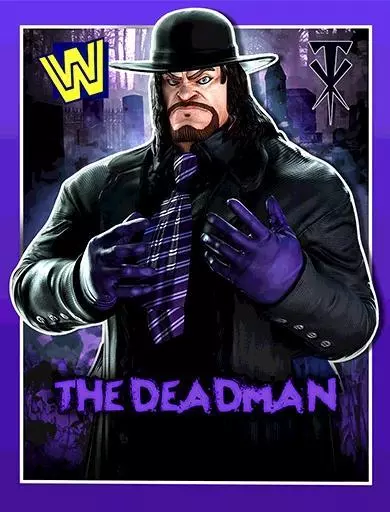 Undertaker '94 is featured as a playable character in the WWE Champions Roster, as part of the Legend roster in the New Generation.
Undertaker '94 is classed as a Defensive Trickster in the game.
PROFILE INFO
Undertaker has been known for a litany of unique matches during his career. The first Buried Alive match took place at In Your House: Buried Alive in 1996. Even though Undertaker was victorious, he was buried by his rivals, but returned a month later at Survivor Series.
SPECIALS: Old School, Leaping Clothesline, Chokeslam, Snake Eyes, Big Boot
FINISHERS: Tombstone Piledriver, Chokehold
TAG LINKS: New Generation, Brothers of Destruction, Million Dollar Corporation, WrestleMania 22, WrestleMania 36