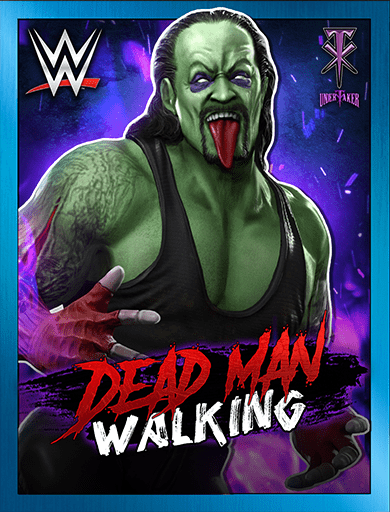 Gender

Male

Alternative Versions

UndertakerUndertaker '01Undertaker '10Undertaker '20Undertaker '22Undertaker '94Undertaker '98

Nickname / Version

Dead Man Walking

Era

Modern Era

Superstar Class

Acrobat

Ability Style

Chaotic

Real Life Profile

The Undertaker
Based off his WWE Zombies 2016 figure.
"The Deadman" is the reaper of souls, the immortal outlaw who commands the legions of zombies into their eternal battle.
SPECIALS: Old School of the Dead, Dying Clothesline, The Final Ride, Screaming Clothesline, Bite
FINISHERS: Cracked Tombstone, Zombie Attack!
TAG LINKS: Modern Era, Zombies, Zombies 2019, WrestleMania 22, WrestleMania 36