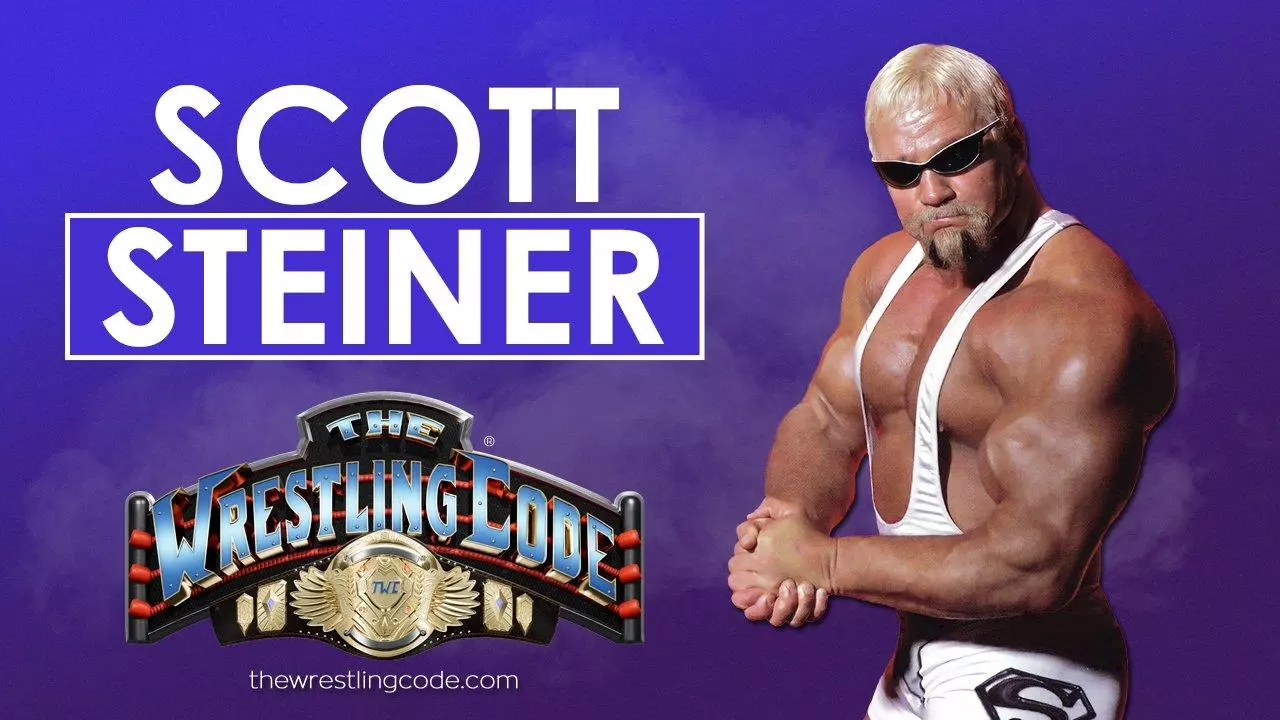 Scott Steiner is featured as a playable character in the The Wrestling Code Roster (Virtual Basement).
PROFILE INFO
Gender

Male

Partner

Big Vito LoGrassoBuff BagwellChuck PalumboCrowbarDaffneyEli DrakeJohnny "The Bull" StamboliKurt AnglePetey WilliamsRick SteinerVampiro

Real Life Profile

Scott Steiner
This marks his 22nd appearance, as he previously appeared in Legends of Wrestling II, Virtual Pro Wrestling, WCW Mayhem, WCW Nitro, WCW vs. nWo World Tour, WCW vs. the World, WCW Wrestling: The Main Event, TNA Wrestling, Fire Pro Wrestling 2, Fire Pro Wrestling (2001), Virtual Pro Wrestling 64, Showdown: Legends of Wrestling, WWE WrestleMania XIX, TNA iMPACT!: The Video Game, TNA iMPACT!: Cross the Line, WWE RAW 2, WCW SuperBrawl Wrestling, WCW vs. nWo Revenge, WCW vs. nWo Thunder, WCW Backstage Assault, WWE SmackDown!: Here Comes the Pain, and WWE 2K14.