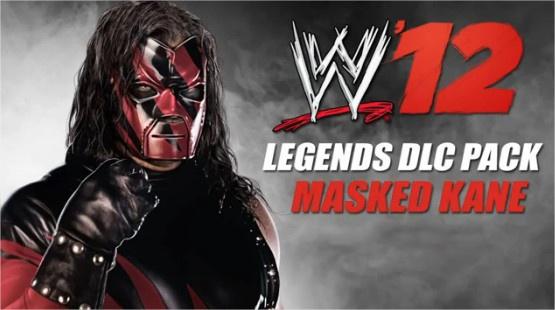 Kane (Masked) is featured as a playable character in the WWE '12 Roster, as part of the Legend roster.
He is a DLC Character, included in the Extra DLC Pack.
PROFILE INFO
Gender

Male

Roster

Legend

Overall Rating

90

DLC Pack

Extra DLC Pack

Alternative Versions

Kane

Real Life Profile

Kane
Height:
7'0"
Weight:
323 pounds
From:
Parts Unknown
Signature Moves:
Chokeslam; Tombstone Piledriver
First WWE Game:
WWE War Zone
ABILITIES
1) Resiliency
2) Hammer Throw
3) Ring Escape
4) /
5) /
ATTRIBUTES
Strike Power: 90
Grapple Power: 90
Submission: 79
Strike Defense: 83
Grapple Defense: 79
Speed: 68
Agility: 72
Adrenaline: 73
Recovery: 80
Durability: 82
Charisma: 87
Tag Team: 90
OVERALL: 90
SCREENSHOTS
ENTRANCE