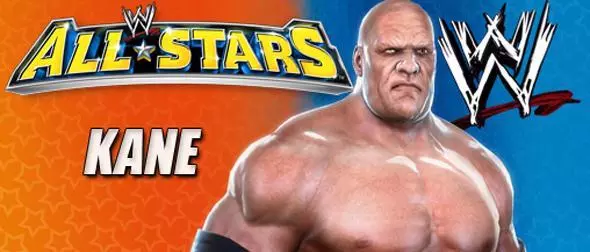 Kane is featured as a playable character in the WWE All Stars Roster, as part of the WWE Superstar roster.
PROFILE INFO
Gender

Male

Roster

WWE Superstar

Alternate Attire

Current Black & Red; Masked

Real Life Profile

Kane
Height: 7-foot-0
Weight: 323 pounds
From: /
Signature Moves: Chokeslam; Tombstone Piledriver; Powerbomb; Flying Clothesline
WWE All Stars Class: Big Man


The Big Red Monster, Kane, is a fearsome competitor in WWE All Stars. One of the game's Big Men, he is hard to knock down and hits with tremendous power. While he lacks some of the ring-shaking attacks of Andre the Giant or Big Show, he makes up for it with greater speed and versatility. Lead off with quick strikes and quickly combo into strong strikes for easy knock-downs. Grab and toss opponents to set up your charged strikes. Build up energy and then surprise opponents when you do a signature leaping clothesline off the turnbuckle.
SCREENSHOTS
ENTRANCE & SIGNATURE MOVES