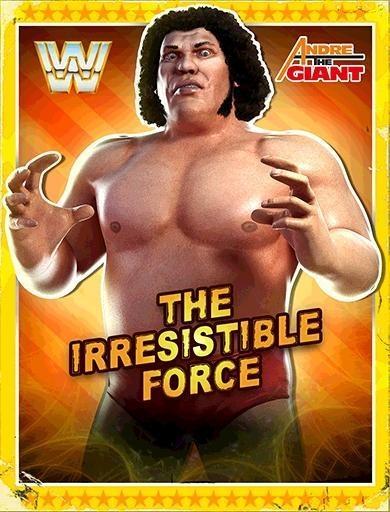 Gender

Male

Nickname / Version

The Irresistible Force

Alternative Versions

Andre the Giant Andre the Giant '21Andre the Giant '22Andre the Giant '93

Era

Legends Era

Superstar Class

Showboat

Ability Style

Aggressive

Alternate Gear

Mid South Wrestling 1982
At 7'4" and 500 pounds, Andre the Giant could have been famous for his size alone. His drive, talent and ambition, however, proved to be as big as Andre himself, and the Superstar became legendary for his achievements in the ring. He was not defeated for 15 years by pinfall or submission prior to WrestleMania III.
Alternate Gear / Attires
Mid South Wrestling 1982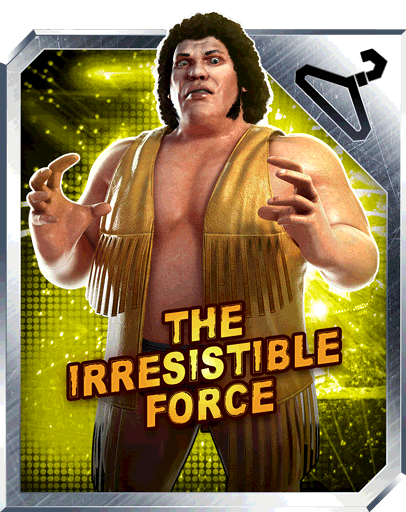 SPECIALS: Powerslam, Two-Handed Chokeslam, Big Boot, Jawbreaker, Double Underhook Suplex
FINISHERS: Bear Hug, Sitdown Splash
TAG LINKS: Legends Era, The Giants, Heenan Family, WrestleMania VI