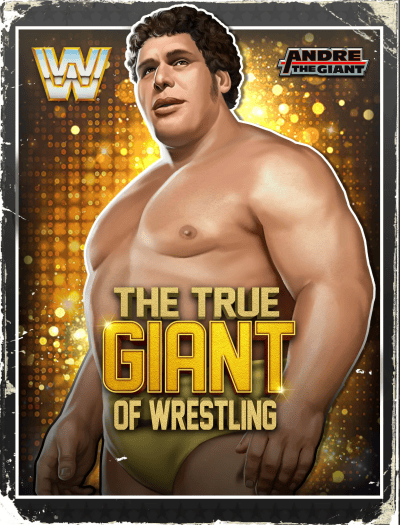 Andre the Giant '86 is featured as a playable character in the WWE Champions Roster in the Legends Era.
Andre the Giant '86 is classed as a Focused Striker in the game.
PROFILE INFO
There have been many Superstars who are larger than others, but Andre the Giant has proven to be larger than WWF itself. He blazed through WWF on an unprecedented winning streak, remaining undefeated for nearly 15 years.
SPECIALS: Giant Elbow Drop, Jumping Splash, Butterfly Slam, Two-Handed Chokeslam, Big Boot, Bodyslam
FINISHERS: Reverse Corner Hip Thrust, Bear Hug
TAG LINK: Legends Era