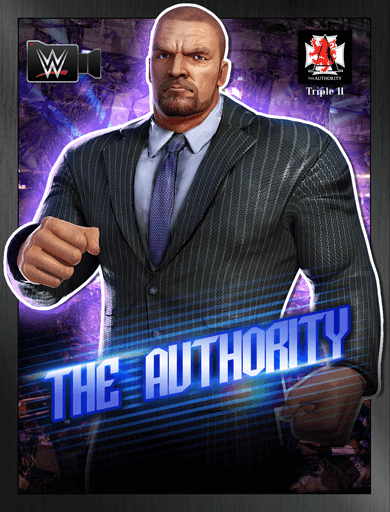 Gender

Male

Nickname / Version

The Authority

Alternative Versions

Hunter Hearst HelmsleyTriple H '01Triple H '03Triple H '06Triple H '14Triple H '16Triple H '19Triple H '98

Era

Reality Era

Superstar Class

Striker

Ability Style

Focused
As The Game's role within WWE shifted from active competition, he used his squared circle acumen to nab the title of WWE's Chief Operating Officer. But even after trading his trunks for a suit, "The Game" would reemerge whenever the time was right to forge epic battles in the ring, including back-to-back showdowns against Undertaker at WrestleMania XXVII and WrestleMania XXVIII, a brutal rivalry with Brock Lesnar, battling Daniel Bryan and even briefly reforming Evolution to take on The Shield. Through these encounters, Triple H showed that no matter what his role in WWE, those who choose to play The Game should be prepared to play by his rules.
SPECIALS: Spinebuster, Flowing DDT, Cutter, Jawbreaker, Sledge Body Shot
FINISHERS: Chokehold, Pedigree
TAG LINKS: Reality Era (Formerly Modern Era), McMahon-Helmsley Regime, The Authority, WrestleMania 35