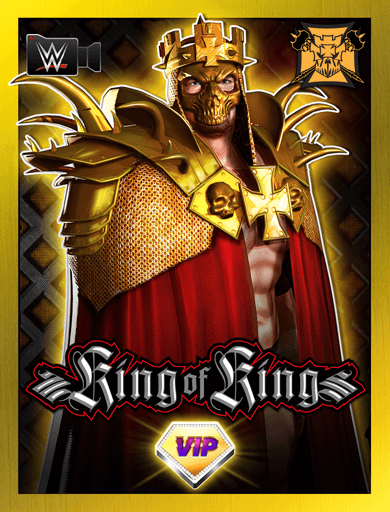 Gender

Male

Nickname / Version

King of Kings

Alternative Versions

Hunter Hearst HelmsleyTriple HTriple H '01Triple H '03Triple H '06Triple H '16Triple H '19Triple H '98

Era

Reality Era

Superstar Class

Showboat

Ability Style

Aggressive
He's The King of Kings, a nickname with no hint of exaggeration considering that Triple H is essentially WWE royalty. A 14-time WWE World Heavyweight Champion, Triple H has clashed with a litany of ring legends to seize his throne. The Rock, "Stone Cold" Steve Austin, Ric Flair, Shawn Michaels, Undertaker, and John Cena have each been mowed down by the sledgehammer-wielding fist of The King of Kings. Bow down to The King.
SPECIALS: Sledge Body Shot, Spinebuster, Cutter, Jawbreaker, Jumping High Knee
FINISHERS: Pedigree, Short-arm Clothesline
TAG LINKS: Reality Era (Formerly Modern Era), McMahon-Helmsley Regime, Champions Club, WrestleMania 22, WrestleMania 35