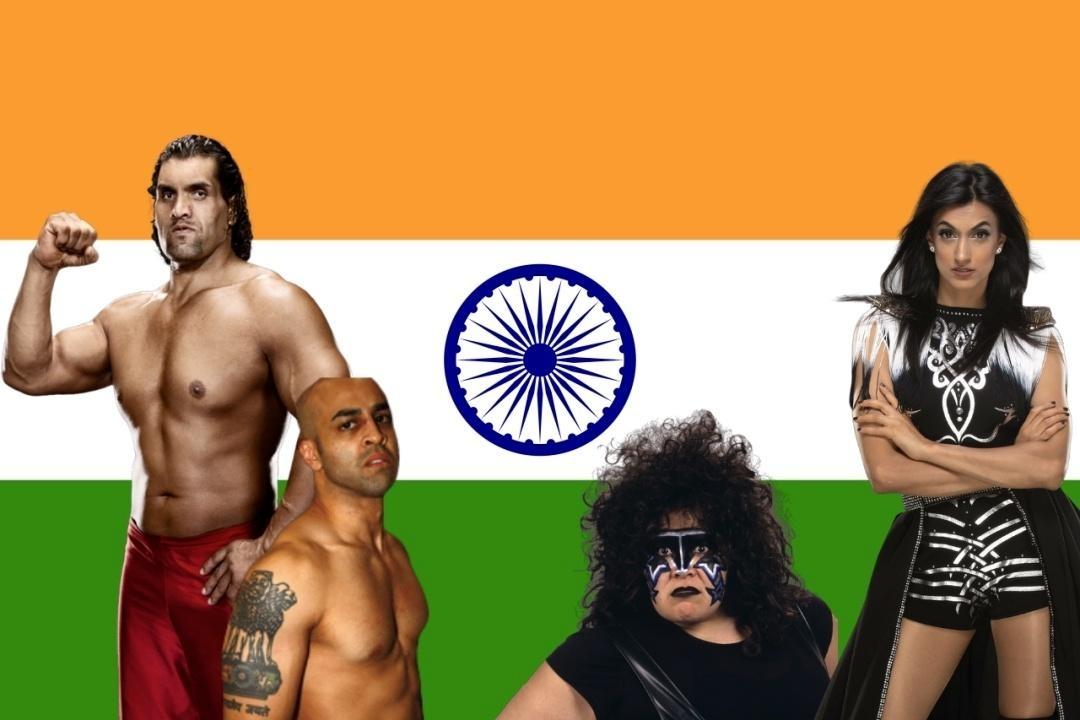 As India approaches Republic Day, its 72nd year following the adoption of the country's constitution, we look to honor the heritage of great Indian wrestlers ahead of such a milestone.
Whether it be the Great Gama and his amazing strength, or the drawing power of Tiger Jeet Singh in Japan, Indian professional wrestlers from both the mainland and their diaspora have made their mark on the world of wrestling, with this article featuring some of the best CAWs of Indian origin on WWE 2K19 for Xbox One.
Likewise, you can search the Community Creations, or possibly even create some of them yourself, if you have other wrestling games or platforms to play on.
1. The Great Khali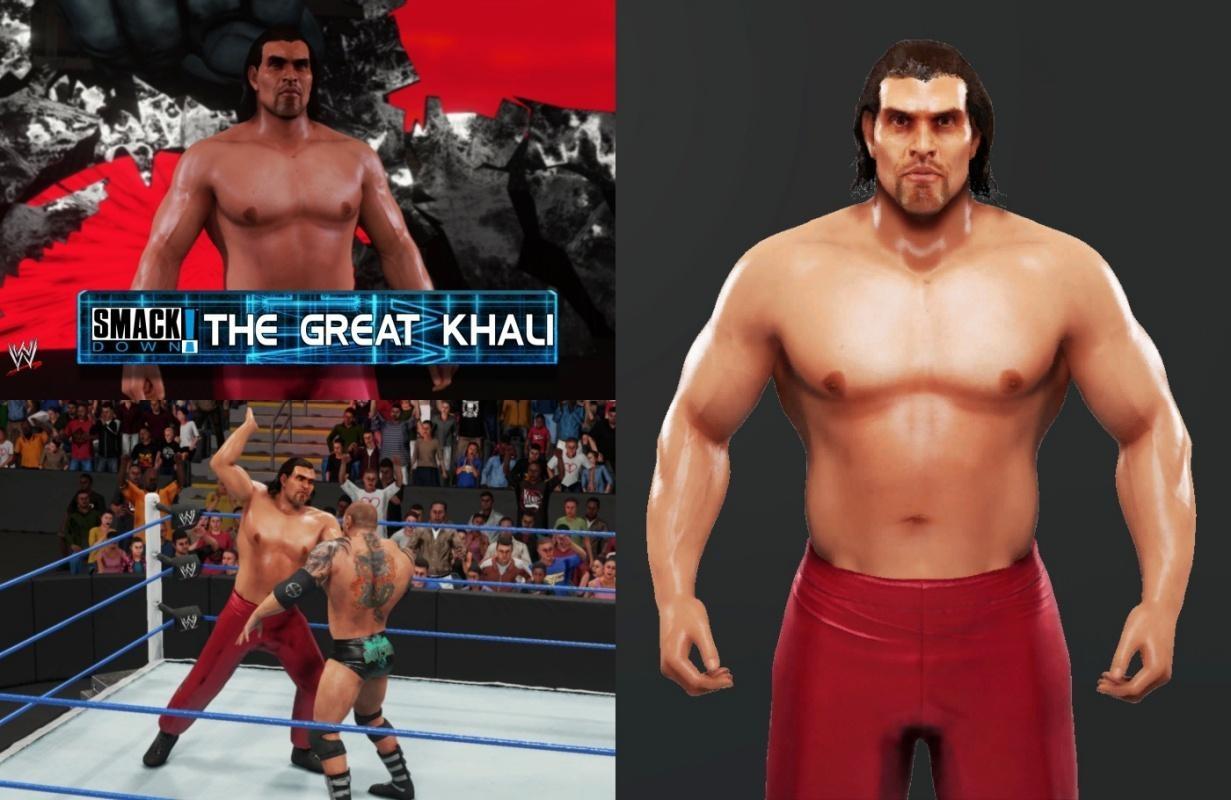 Likely the biggest name on this list, in more ways than one, the Great Khali stood out as one of the most well-known figures of the Ruthless Aggression and PG eras of WWE, winning the World Heavyweight Championship, and later becoming a WWE Hall of Famer.
This CAW by WhatsTheStatus features him in his red attire from the PG era, and with many of the moves utilized from his career such as his brain chop, big boot, and two-handed chokeslam. An added bonus is that Khali's entrance animation remains in the game, which adds a nice touch of authenticity.
2. Rhonda Singh/Bertha Faye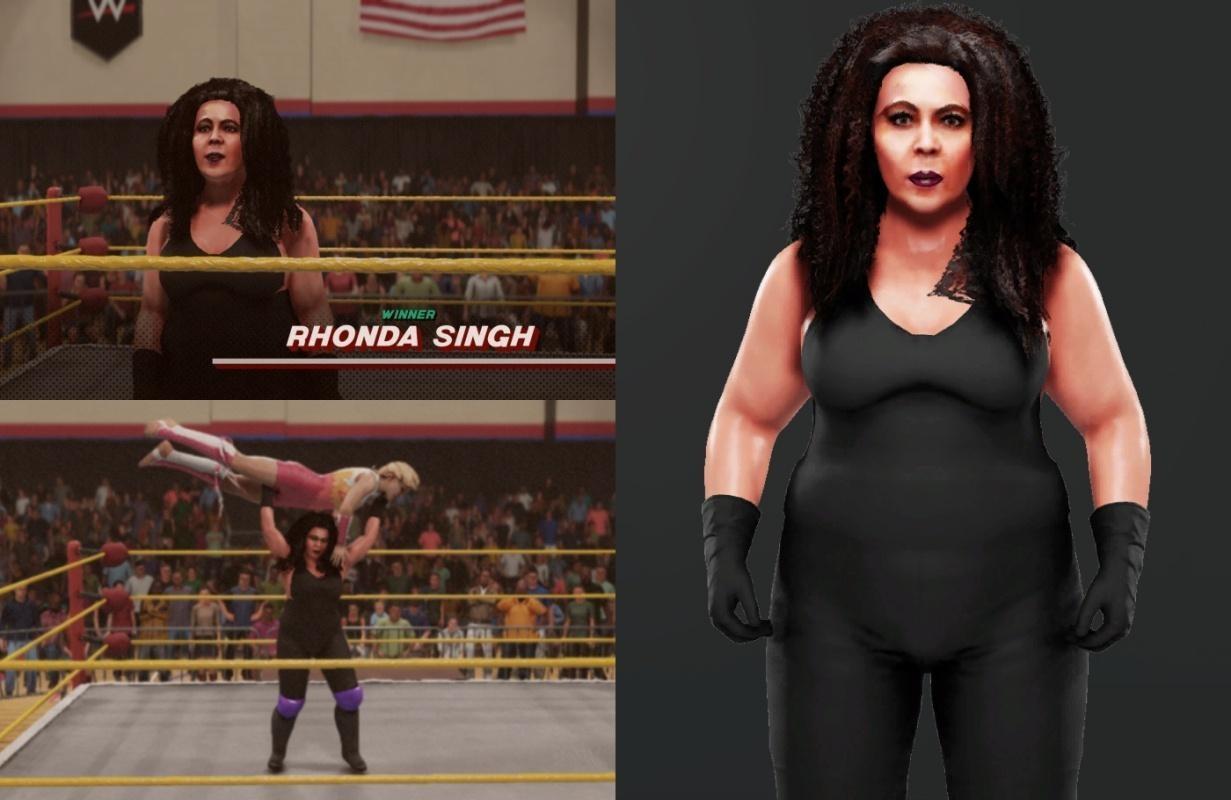 A lesser-known name within the annals of WWE's history, Indo-Canadian Rhonda Singh wrestled in WWE as Bertha Faye, a serious-turned-comedic character who first appeared in 1995 by attacking champion Alundra Blayze. Despite her short time in the company, lasting until 1996, Singh was able to win the Women's Championship at Summerslam 1995, and remains one of the only women of Indian descent to wrestle for the company.
Great for any New Generation universe mode, Singh's CAW, created by kalddan, features lots of powerhouse moves, such as a military press slam, leg drop, and powerbomb.
3. Sonjay Dutt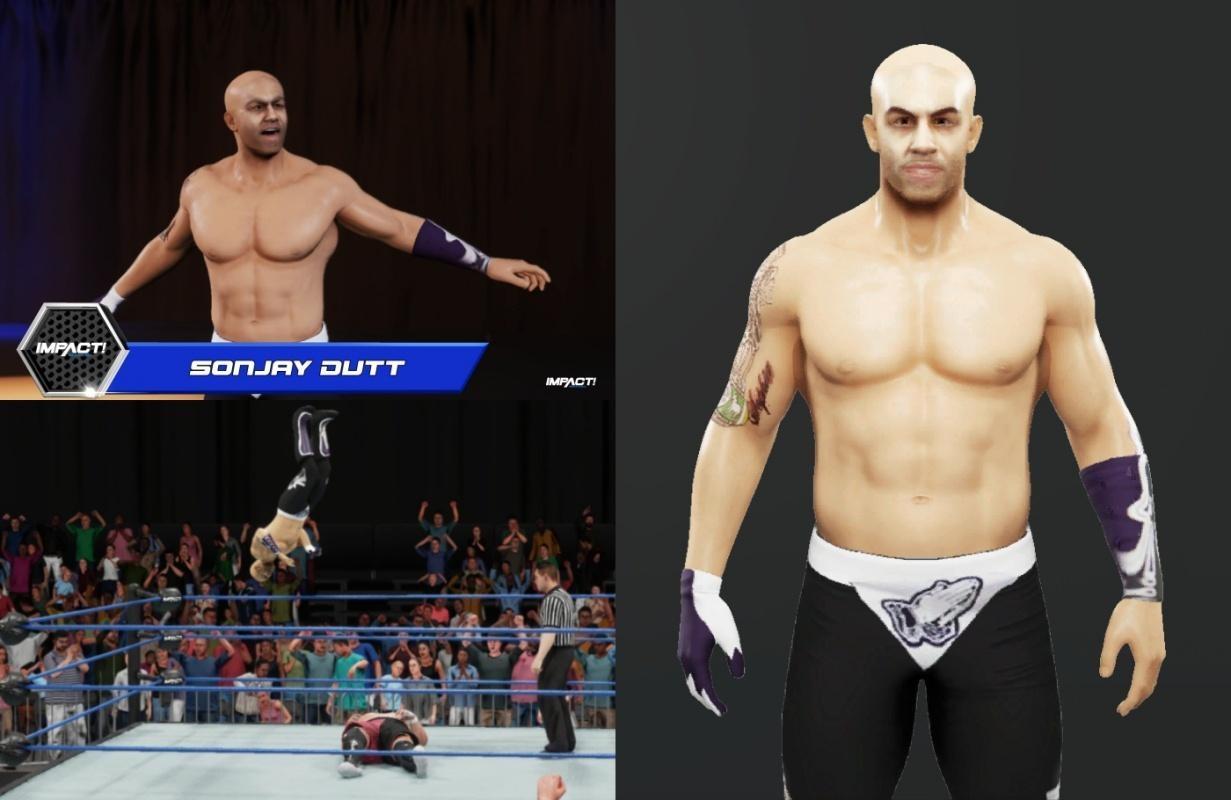 A mainstay of TNA's X-Division in the mid-2000s, participating in programs with Kevin Nash, Sabu, and Low-Ki, Sonjay Dutt remains one of the most prolific Americo-Indian wrestlers to have never signed for WWE as a competitor
Dutt is known in particular for his high-flying, cruiserweight offense, which is represented in this CAW created by djatl215, containing his signature Moonstomp, Sitout Shiranui, and springboard athletics. Dutt is optimal for a TNA-focused CAW roster, fans of cruiserweights, and those who might also remember him from his appearance in TNA Impact!
4. Jinny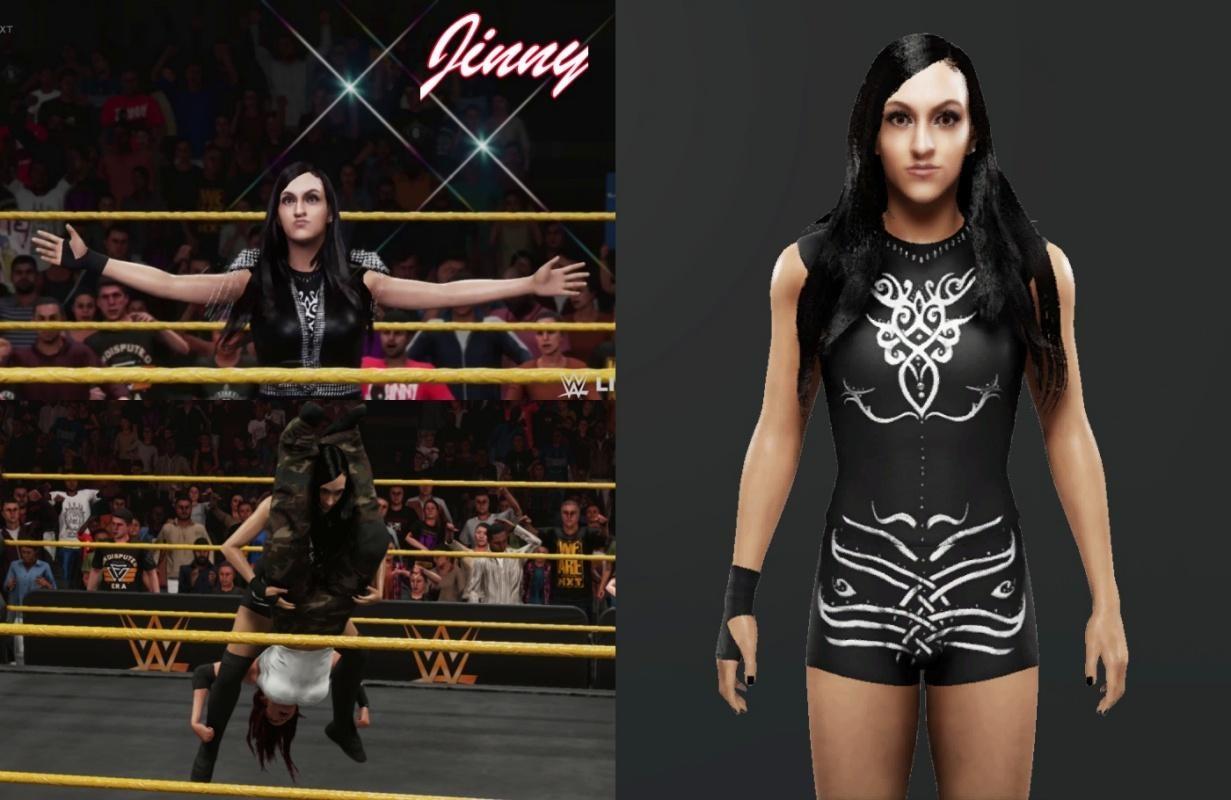 One of NXT UK's biggest names in their women's division, British-Indian Jinny's heel persona as an elitist fashion designer has made her a prime contender to win their women's championship someday, and is among the most prominent female Indian wrestlers in the world.
Created by CAW designer BalorClub8, Jinny's moveset is trademark of her work in NXT UK, focusing on submissions such as the octopus and surfboard stretch, among others such as the Styles Clash, and fierce kicks. A likely candidate for 2K22, she's a prime recommendation for those who want up-to-date rosters in both 2K19 and 2K20.
5. Baliyan Akki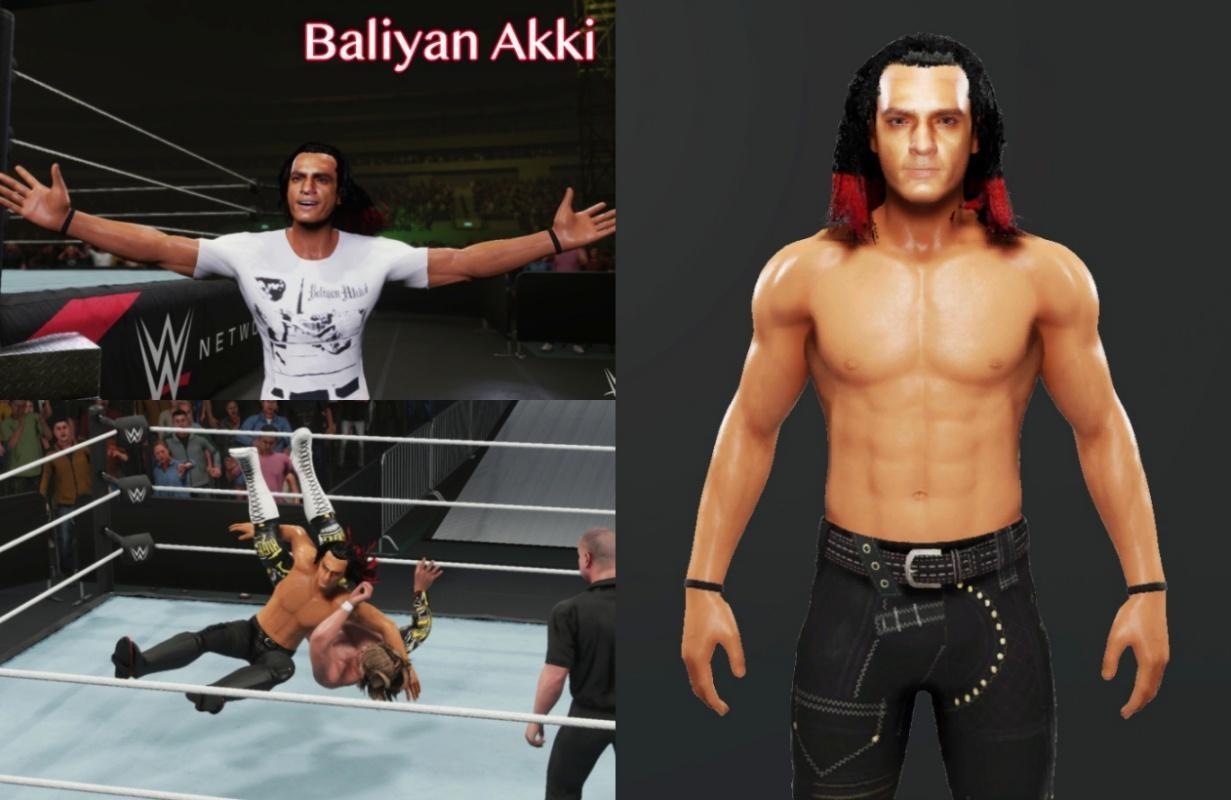 Among India's brightest talents for the future, Baliyan Akki has made a name for himself in his native India, and as a gaijin talent in Japan. Both charismatic and serious when needed, Akki's young age will likely make him a valuable asset for promotions in the next decade as someone who can bring a multitude of grappling, striking, and on-the-mic talents.
This CAW was created by HoneyMom69, and includes an arsenal of high-flying and grapple-based moves. Note that the original CAW has been edited in these photos to take off Akki's shirt for his in-ring attire.
Indian Wrestlers, and their future
While Indians aren't the most well known within the grand context of professional wrestling folklore, it is important to note the contributions of those who have made an impact to its history, with these wrestlers being potential great downloads for those who want to honor Indian heritage and culture.
We wish a great Republic Day to those who celebrate, from here at the Smackdown Hotel!