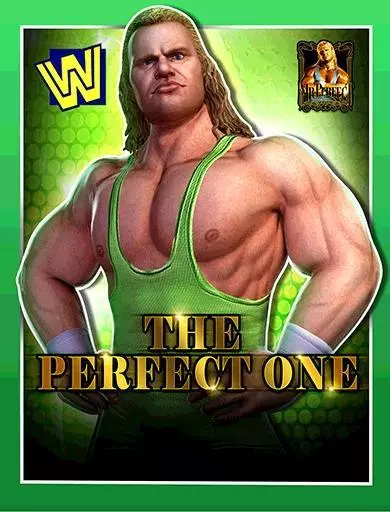 Mr. Perfect '93 is featured as a playable character in the WWE Champions Roster, as part of the Legend roster in the New Generation.
Mr. Perfect '93 is classed as a Chaotic Technician in the game.
PROFILE INFO
When Mr. Perfect was introduced to the WWF he was hyped by a series of vignettes that displayed his perfection in everything he does, From sinking no look 3-pointers to throwing 100 yard passes to himself. Mr. Perfect didn't disappoint as he went undefeated for his first year and captured a plethora of titles and a spot on the WWE Hall of Fame.
SPECIALS: Knife-Edged Chop, Standing Dropkick, Neck Snap, Inverted Atomic Drop, Diving Clothesline
FINISHERS: Perfect-Plex, Figure-Four Leglock
TAG LINKS: New Generation, Diamond Exchange, Four Horsemen, Heenan Family, Millionaire's Club, New World Order, Wolfpac, WrestleMania VI