On this page, you find the full wrestling profile of Eugene / Nick Dinsmore, with his Career History, real name, age, height and weight, the Promotions he worked for, all the Face/Heel turns, the Championship Titles he won, his Finishers, Theme Songs, Tag Teams and Stables, his appearance changes through the years, and more.
Nicholas David Dinsmore was born in Sioux Falls, South Dakota on December 17, 1975, and he is currently 47 years old.
He is currently a Wrestler, working for Independent promotions, under the ring name of Eugene.
Profile Info
Gender

Male

Real Name

Nicholas David Dinsmore

Ring Names

Eugene

(

March 27, 2004

-

Present

)

Nick Dinsmore

(

June 23, 2018

-

October 30, 2021

)

U-Gene

(

October 6, 2007

-

September 10, 2016

)

Dr. Nicholas Dinsmore

(

December 18, 2011

-

January 22, 2012

)

Nick Dinsmore

(

January 1, 1996

-

December 11, 2011

)

Special E

(

September 30, 2007

-

February 10, 2008

)

Born

December 17, 1975 (age 47)

Nationality

United States

Birth Place

Sioux Falls, South Dakota

Billed From

Height

6 ft 1 in (185 cm)

Weight
Career History
Roles

Wrestler

(

October 3, 2014

-

Present

)

Coach

(

September 20, 2013

-

October 2, 2014

)

Wrestler

(

January 1, 1996

-

September 19, 2013

)

Companies / Promotions

Promotion
from
to

Promotion

INDY

September 30, 2007

Present

Promotion

WWE

September 20, 2013

October 2, 2014

Promotion

OVW

August 17, 1997

December 11, 2011

Promotion

WWE

August 1, 2009

August 14, 2009

Promotion

WWE

Brand

SmackDown

June 17, 2007

September 1, 2007

Promotion

WWE

Brand

Raw

April 5, 2004

June 16, 2007

Face / Heel Turns

| Alignment | from | to |
| --- | --- | --- |
| Heel | October 24, 2011 | December 11, 2011 |
| Face | March 19, 2007 | October 25, 2011 |
| Heel | November 6, 2006 | March 18, 2007 |
| Face | April 5, 2004 | November 5, 2006 |

Images

Apr 2004
Finishers

Jumping Cutter

(

October 24, 2011

-

Present

)

Pedigree

-

Double Underhook Facebuster

(

April 5, 2004

-

August 14, 2009

)

The People's Elbow

-

Running Delayed High-impact Elbow Drop

(

April 5, 2004

-

August 14, 2009

)

Rock Bottom

-

Side Slam

(

April 5, 2004

-

August 14, 2009

)

Stone Cold Stunner

-

Stunner

(

April 5, 2004

-

August 14, 2009

)

Theme Songs

Theme Song

"Child's Play" by Jim Johnston

-

Single

(

April 5, 2004

-

September 1, 2007

)
Titles & Accomplishments
Titles Won

World Wrestling Entertainment

1 World Tag Team Championship (with William Regal)

Canadian Wrestling's Elite

1 123Approved.ca Open Rules Championship

Covey Promotions

1 CP Tag Team Championships (with Krazy T)

Heartland Wrestling Association

1 HWA Heavyweight Championship

Music City Wrestling

1 MCW North American Tag Team Championship (with Rob Conway)

Ohio Valley Wrestling

10 OVW Heavyweight Championship
11 OVW Southern Tag Team Championship (10 with Rob Conway, 1 with Flash Flanagan)

River City Championship Wrestling

1 RCCW Heavyweight Championship

United States Wrestling Association

1 USWA World Tag Team Championship (with Flash Flanagan)

Wisconsin Pro Wrestling

1 WPW Gather On Broadway Championship

Other Accomplishments
Relations
Tag Teams & Stables

William Regal & Eugene

-

William Regal (

August 20, 2004

-

January 9, 2005

)

The Lords of the Ring / Borkcin Brothers / Limited Edition

-

Rob Conway (

January 11, 1998

-

March 3, 2004

)
Eugene / Nick Dinsmore Game Appearances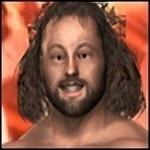 svr2006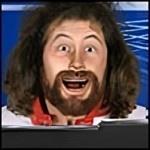 wrestlemania21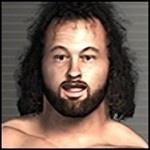 day-of-reckoning-2