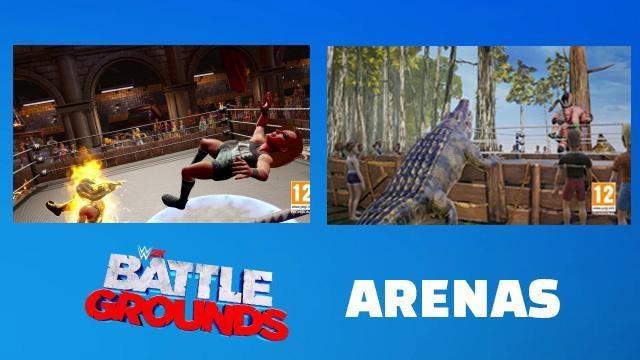 In this page, you can find the list of the WWE 2K Battlegrounds Arenas confirmed so far in the game.
WWE 2K Battlegrounds will feature eight unique environments that play a major role in the action, with interactive elements and melee weapons players can use. Soar from military helicopters, use exploding barrels, smash opponents with cars in an auto shop, and toss them into the jaws of a hungry alligator in the swamp.
Players can also customize their own Battlegrounds Arenas, to give each brawl a personal touch.
As we do every year, we keep this page updated as new Arenas get confirmed for the WWE 2K Battlegrounds videogame.
WWE 2K Battlegrounds Game Arenas Confirmed So Far: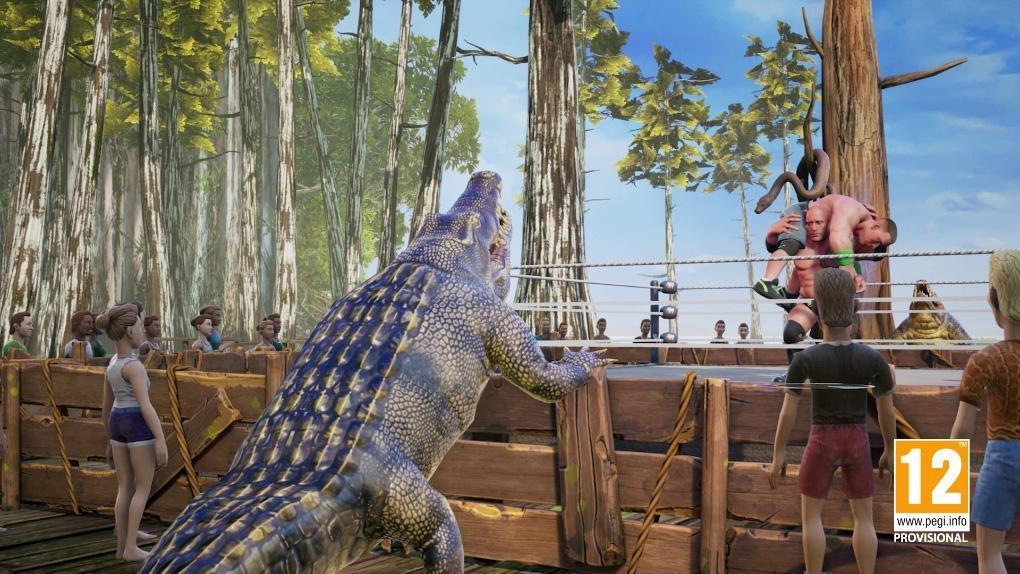 The Dock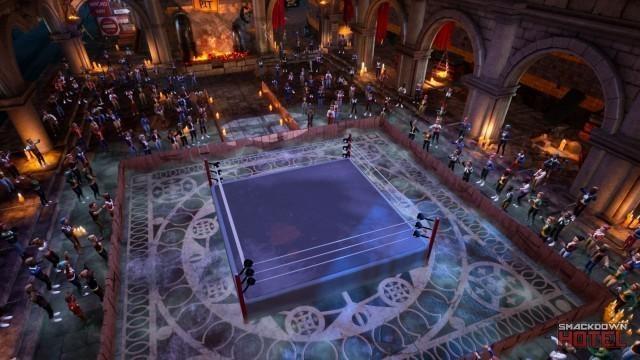 New York Pit
Scotland Arena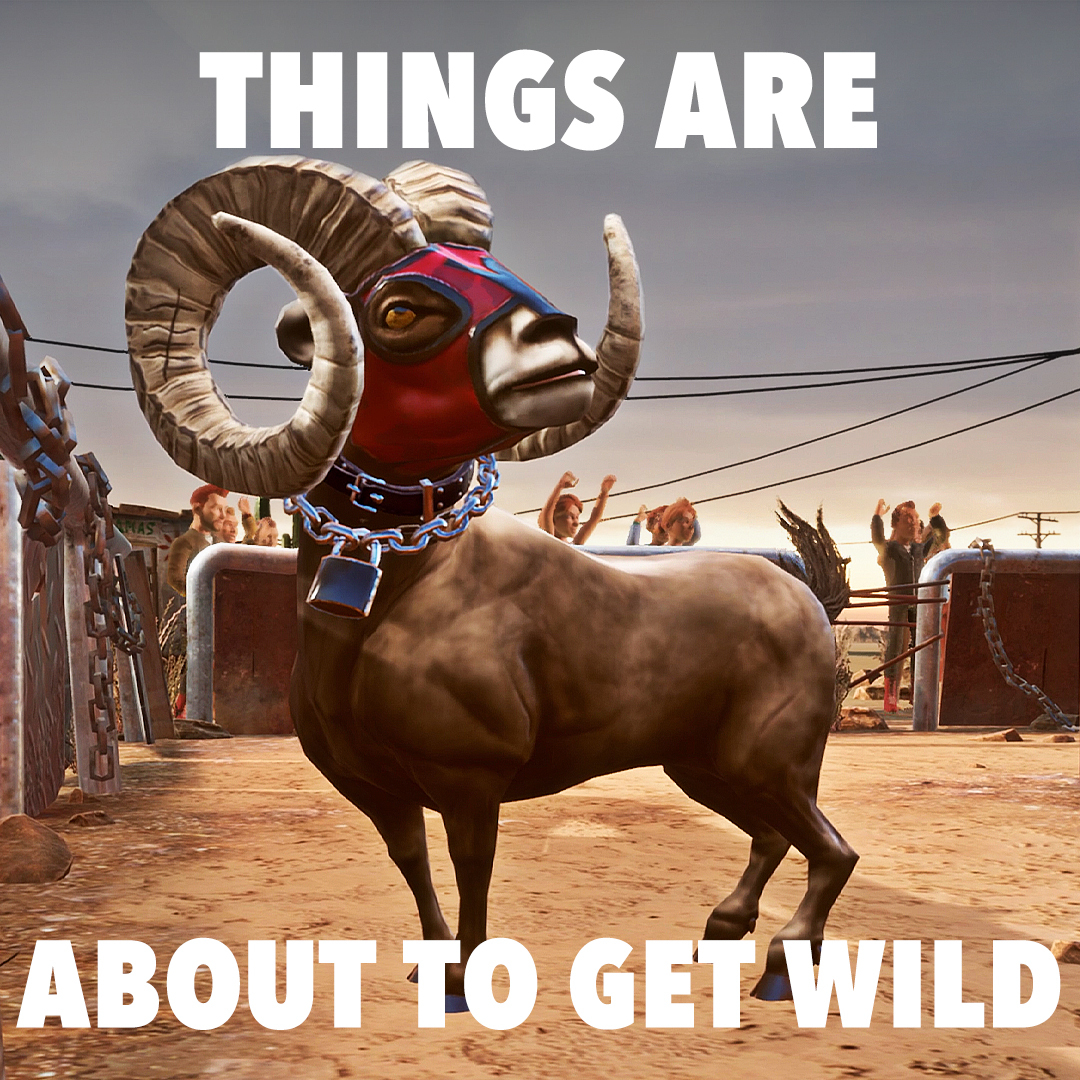 Mexico Arena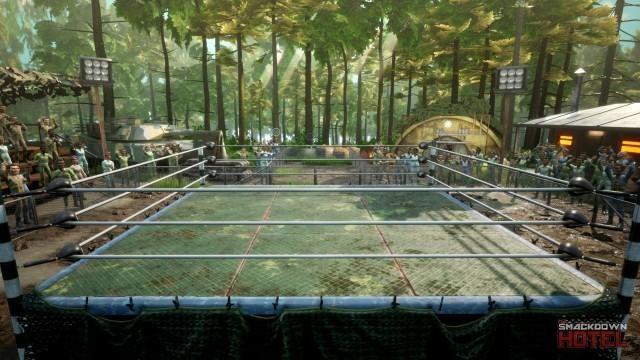 Military Bootcamp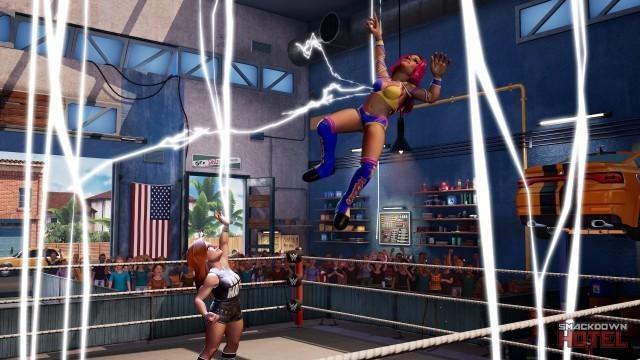 Auto Shop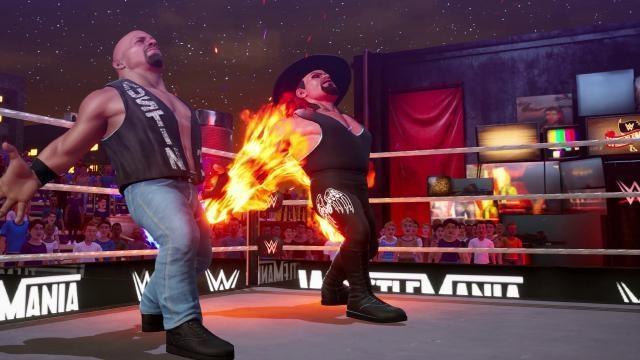 WrestleMania Arena
* WWE Battlegrounds will feature 8 unique Arenas. More to be added soon *

For all the information on WWE 2K Battlegrounds check out the WWE 2K Battlegrounds Main Section, and for an updated list of all the confirmed Superstars for the game, you can visit the WWE 2K Battlegrounds Roster Page.