On this page, you find the full wrestling profile of Caprice Coleman, with his Career History, real name, age, height and weight, the Promotions he worked for, all the Face/Heel turns, the Championship Titles he won, his Finishers, Theme Songs, Tag Teams and Stables, his appearance changes through the years, and more.
Caprice Coleman was born in Jamaica, Queens, New York on March 20, 1977, and he is currently 46 years old.
He is currently a Commentator, working for ROH, under the name of Caprice Coleman.
Profile Info
Gender

Male

Real Name

Caprice Coleman

Ring Names

Caprice Coleman

(

January 25, 2001

-

Present

)

Ice

(

August 23, 1996

-

December 5, 1998

)

Notorious ICE

(

September 4, 1997

-

December 13, 1997

)

Height

5 ft 10 in (178 cm)

Weight

Born

March 20, 1977 (age 46)

Birth Place

Jamaica, Queens, New York

Billed From

Nicknames

The Ambassador of the Grind
Career History
Roles

Commentator

(

February 9, 2018

-

Present

)

Wrestler

(

April 12, 1997

-

March 10, 2018

)

Referee

(

August 23, 1996

-

April 11, 1997

)

Companies / Promotions

Promotion
from
to

Promotion

ROH

January 15, 2011

Present

Promotion

NWA

October 3, 2009

May 14, 2011

Promotion

NWA

December 22, 2001

April 30, 2005

Promotion

ROH

January 10, 2004

July 17, 2004

Face / Heel Turns

| Alignment | from | to |
| --- | --- | --- |
| Heel | January 15, 2011 | March 10, 2018 |
| Face | December 22, 2001 | January 14, 2011 |

Images

Jan 2004
Finishers

The Sky Splitta

-

Diving Leg Lariat

(

January 15, 2011

-

March 10, 2018

)

Trinity

-

Rolling Northern Lights Suplex

(

April 12, 1997

-

May 14, 2011

)

Call to Repentance

-

Cobra Clutch

(

April 12, 1997

-

May 14, 2011

)

BlessTO

-

STO

(

April 12, 1997

-

May 14, 2011

)

Theme Songs

Theme Song

"More Than a Conqueror" by Omega Sparx

-

Single

(

March 28, 2015

-

Present

)

Theme Song

"Testament" by Christian Lauofo

-

Single

(

January 11, 2014

-

March 27, 2015

)

Theme Song

"Overtime" by King Keleze

-

Single

(

August 6, 2013

-

January 10, 2014

)

Theme Song

"Chainbreaker" by Deitrick Haddon

-

Single

(

January 10, 2004

-

August 5, 2013

)
Titles & Accomplishments
Titles Won

America's Most Like Wrestling

Christian Wrestling Federation

1 CWF Heavyweight Championship
1 CWF Tag Team Championship (with Michael Malick)

Live Action Wrestling

1 LAW Tag Team Championship (with Joey Silvia)

Mainstream Wrestling Organization

1 EWA Cruiserweight Championship

National Championship Wrestling

1 NCW Tag Team Championship

NWA Anarchy

1 NWA Anarchy Television Championship

NWA Wildside

1 NWA Georgia Junior Heavyweight Championship
2 NWA Wildside Television Championship

Qatar Pro Wrestling

3 QPW King of the Ladder Match Championship

Other Titles

1 RTW Ringtime Lightweight Championship
Relations
Caprice Coleman Game Appearances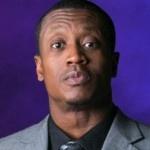 the-wrestling-code