On this page, you find the full wrestling profile of Cameron, with her Career History, real name, age, height and weight, the Promotions she worked for, all the Face/Heel turns, the Championship Titles she won, her Finishers, Theme Songs, Tag Teams and Stables, her appearance changes through the years, and more.
Ariane Nicole Andrew was born in Northridge, Los Angeles, California on November 3, 1987, and she is currently 35 years old.
She is currently a Wrestler, under the ring name of Ariane Andrew.
Profile Info
Gender

Female

Real Name

Ariane Nicole Andrew

Ring Names

Ariane Andrew

(

May 7, 2016

-

Present

)

Cameron

(

January 9, 2012

-

May 6, 2016

)

Cameron Lynn

(

July 11, 2011

-

January 10, 2012

)

Height

5 ft 6 in (168 cm)

Weight

Born

November 3, 1987 (age 35)

Birth Place

Northridge, Los Angeles, California

Billed From
Career History
Roles

Wrestler

(

July 11, 2011

-

Present

)

Companies / Promotions

Promotion
from
to

Promotion

WWE

Brand

NXT

November 4, 2015

May 6, 2016

Promotion

WWE

January 9, 2012

November 3, 2015

Promotion

FCW

July 11, 2011

January 5, 2012

Face / Heel Turns

| Alignment | from | to |
| --- | --- | --- |
| Heel | July 7, 2014 | May 6, 2016 |
| Face | July 11, 2011 | July 6, 2014 |

Images

Jan 2015

Jun 2014

Feb 2013

Jan 2012
Finishers

Girl Bye!

-

Standing Tornado DDT or Snap DDT

(

January 9, 2012

-

May 6, 2016

)

Cameron Driver

-

Reverse Kneeling Facebuster

(

July 7, 2014

-

May 6, 2016

)

Theme Songs

Theme Song

"#GirlBye" by CFO$

-

Single

(

July 22, 2014

-

May 2, 2016

)

Theme Song

"Somebody Call My Momma" by Jim Johnston - with Naomi

-

Team

(

January 9, 2012

-

September 15, 2014

)

Theme Song

"Stankology" by Firstcom

-

Single

(

September 22, 2011

-

January 2, 2012

)
Titles & Accomplishments
Titles Won

America World Wrestling

1 AWW Women's Championship

Other Accomplishments

2013 WWE Slammy Award - Best Dance Moves (with Naomi)
Relations
Cameron Game Appearances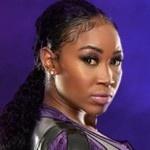 the-wrestling-code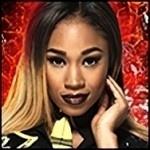 wwe2k16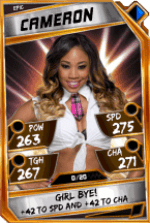 supercard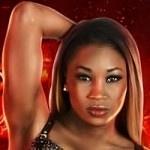 wwe2k15