On this page, you find the full wrestling profile of Yokozuna, with his Career History, real name, age, height and weight, the Promotions he worked for, all the Face/Heel turns, the Championship Titles he won, his Finishers, Theme Songs, Tag Teams and Stables, his appearance changes through the years, and more.
Rodney Agatupu Anoaʻi was born in San Francisco, California on October 2, 1966.
He died on October 23, 2000 at the age of 34.
Yokozuna was inducted in the WWE Hall of Fame in 2012.
Profile Info
Gender

Male

Real Name

Rodney Agatupu Anoaʻi

Ring Names

Yokozuna

(

October 12, 1992

-

October 23, 2000

)

Great Kokina

(

February 22, 1988

-

October 11, 1992

)

Kokina Maximus

(

August 26, 1989

-

April 8, 1990

)

Height

6 ft 4 in (193 cm)

Weight

Born

October 2, 1966

Died

October 23, 2000 (aged 34)

Birth Place

San Francisco, California

Billed From

Land of the Rising Sun

(

October 12, 1992

-

October 23, 2000

)

Polynesia

(

February 22, 1988

-

October 11, 1992

)
Career History
Roles

Wrestler

(

January 1, 1984

-

October 23, 2000

)

Companies / Promotions

Promotion
from
to

Promotion

WWF

September 1, 1992

November 17, 1996

Promotion

NJPW

June 26, 1988

September 23, 1992

Promotion

AWA

August 26, 1989

April 8, 1990

Face / Heel Turns

| Alignment | from | to |
| --- | --- | --- |
| Heel | August 18, 1996 | October 23, 2000 |
| Face | March 1, 1996 | August 18, 1996 |
| Heel | August 26, 1989 | February 29, 1996 |

Images

Apr 1995

Oct 1992

Jan 1984
Finishers

Banzai Drop

-

umping Seated Corner Senton

(

October 12, 1992

-

October 23, 2000

)

Theme Songs

Theme Song

"Sumo" by Jim Johnston

-

Single

(

October 12, 1992

-

November 17, 1996

)

Theme Song

"The Delivery" by Jerry Fielding

-

Single

(

June 26, 1988

-

September 23, 1992

)
Titles & Accomplishments
Hall of Fame

WWE Hall of Fame

-

Year

2012

,

Individual

Titles Won

World Wrestling Federation

2 WWF Championship
2 WWF Tag Team Championship (with Owen Hart)

Universal Wrestling Association

1 UWA World Trios Championship (with Fatu & Samoan Savage)

Other Accomplishments

WWF Royal Rumble Winner (1993)
PWI Most Improved Wrestler of the Year (1993)
15° in the PWI 500 (1993)
145° in the PWI Years Top 500 (2003)
Relations
Tag Teams & Stables

Yokozuna & Owen Hart

-

Owen Hart (

April 2, 1995

-

September 25, 1995

)

Camp Cornette

-

Jim Cornette, Owen Hart, The British Bulldog Davey Boy Smith,

Tom Prichard, Mantaur

(

April 2, 1995

-

March 31, 1996

)

Samoan SWAT Team

-

Samu,

Wild Samoan

(

July 19, 1990

-

September 23, 1992

)

Managers

Jim Cornette, Mr. Fuji

Family
Yokozuna Game Appearances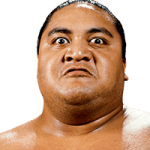 wwe2k23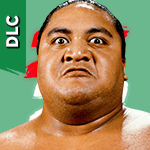 wwe2k22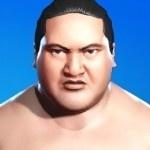 battlegrounds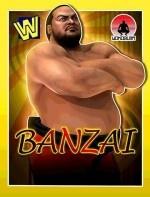 champions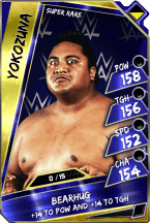 supercard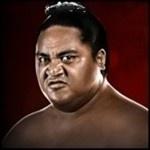 wwe2k14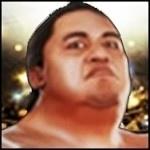 lowm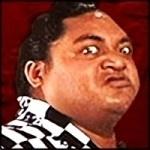 wrestlemania-the-arcade-game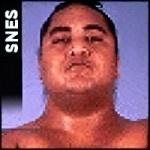 royal-rumble-1993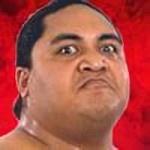 universe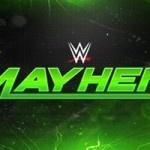 mayhem