On this page, you find the full wrestling profile of Owen Hart, with his Career History, real name, age, height and weight, the Promotions he worked for, all the Face/Heel turns, the Championship Titles he won, his Finishers, Theme Songs, Tag Teams and Stables, his appearance changes through the years, and more.
Owen James Hart was born in Calgary, Alberta, Canada on May 7, 1965.
He died on May 23, 1999 at the age of 34.
Owen Hart was inducted in the Professional Wrestling Hall of Fame (PWHF) in 2019 as part of the Modern Era wing.
Profile Info
Gender

Male

Real Name

Owen James Hart

Ring Names

Owen Hart

(

April 28, 1999

-

May 23, 1999

)

The Blue Blazer

(

November 16, 1998

-

April 27, 1999

)

Owen Hart

(

September 16, 1991

-

November 15, 1998

)

The Blue Blazer

(

August 23, 1988

-

September 15, 1991

)

Owen Hart

(

April 28, 1986

-

August 22, 1988

)

Born

May 7, 1965

Died

May 23, 1999 (aged 34)

Nationality

Canada

Birth Place

Calgary, Alberta, Canada

Billed From

Height

5 ft 10 in (178 cm)

Weight

Nicknames

The Rocket, The King of Harts, Nugget, The Black Hart, The Lone Hart; The Two-Time Slammy Award Winner
Career History
Roles

Wrestler

(

April 28, 1986

-

May 23, 1999

)

Companies / Promotions

Promotion
from
to

Promotion

WWF

December 1, 1991

May 23, 1999

Promotion

NJPW

Brand

Junior Heavyweight

April 24, 1987

April 28, 1991

Promotion

WCW

March 5, 1991

April 6, 1991

Promotion

STAMPEDE

July 28, 1989

December 9, 1989

Promotion

WWF

March 8, 1988

June 26, 1989

Promotion

STAMPEDE

April 28, 1986

May 14, 1988

Face / Heel Turns

| Alignment | from | to |
| --- | --- | --- |
| Heel | April 27, 1998 | May 23, 1999 |
| Face | December 7, 1997 | April 26, 1998 |
| Heel | January 22, 1994 | December 6, 1997 |
| Face | March 8, 1988 | January 21, 1994 |

Images

May 1997

Jan 1994

Mar 1991

Mar 1988
Finishers

Reverse Piledriver

(

December 7, 1997

-

May 23, 1999

)

Sharpshooter

(

January 22, 1994

-

May 23, 1999

)

Bridging Northern Lights Suplex

(

April 28, 1986

-

January 22, 1994

)

Missile Dropkick

(

April 28, 1986

-

January 22, 1994

)

Diving Splash

(

August 23, 1988

-

September 15, 1991

)

Moonsault

(

August 23, 1988

-

September 15, 1991

)

Theme Songs

Theme Song

"Enough Is Enough" by Jim Johnston

-

Single

(

December 7, 1997

-

May 23, 1999

)

Theme Song

"High Energy" by Jim Johnston

-

Single

(

December 1, 1991

-

December 6, 1997

)

Theme Song

"Hallucination" by Carlos Alomar

-

Single

(

April 24, 1987

-

April 28, 1991

)
Titles & Accomplishments
Halls of Fame

Professional Wrestling Hall of Fame (PWHF)

-

Year

2019

,

Modern Era

Titles Won

World Wrestling Federation

1 WWF European Championship
2 WWF Intercontinental Championship
4 WWF World Tag Team Championship (2 with Yokozuna, 1 with Davey Boy Smith, 1 with Jeff Jarrett)

New Japan Pro Wrestling

1 IWGP Junior Heavyweight Championship

Stampede Wrestling

1 Stampede British Commonwealth Mid-Heavyweight Championship
1 Stampede Wrestling International Tag Team Championship (with Ben Bassarab)
2 Stampede North American Heavyweight Championship

United States Wrestling Association

1 USWA Unified World Heavyweight Championship

Other Accomplishments

WWF King of the Ring Winner (1994)
WWF Intercontinental Championship Tournament Winner (1997)
WWF World Tag Team Championship Tournament Winner (1997 – with The British Bulldog)
Stampede Wrestling Hall of Fame induction
Canadian Wrestling Hall of Fame induction (individually & with the Hart family)
George Tragos/Lou Thesz Professional Wrestling Hall of Fame induction (class of 2018)
LPW Hall of Fame induction (class of 2011)
PWA Hall of Fame induction (class of 2010)
WWF Slammy Award - Biggest Rat (1994)
WWF Slammy Award - Squared Circle Shocker (1996)
WWF Slammy Award - Best Bow Tie (1997)
PWI Editor's Award Winner (1999)
PWI Feud of the Year (1994 - vs. Bret Hart)
PWI Rookie of the Year (1987)
10° in PWI 500 (1994)
WON Best Flying Wrestler (1987, 1988)
WON Feud of the Year (1997 - The Hart Foundation vs. Stone Cold Steve Austin)
Relations
Owen Hart Game Appearances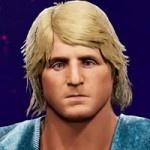 aew-fight-forever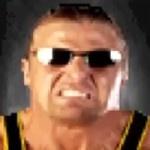 attitude