On this page, you find the full wrestling profile of The Sheik, with his Career History, real name, age, height and weight, the Promotions he worked for, all the Face/Heel turns, the Championship Titles he won, his Finishers, Theme Songs, Tag Teams and Stables, his appearance changes through the years, and more.
Edward George Farhat was born in Lansing, Michigan on June 7, 1926.
He died on January 18, 2003 at the age of 76.
The Sheik was inducted in the WWE Hall of Fame in 2007.
Profile Info
Gender

Male

Real Name

Edward George Farhat

Ring Names

The Sheik

(

September 8, 1954

-

May 5, 1995

)

The Sheik of Araby

(

January 1, 1949

-

June 23, 1961

)

Born

June 7, 1926

Died

January 18, 2003 (aged 76)

Nationality

United States

Birth Place

Lansing, Michigan

Billed From

Height

5 ft 11 in (180 cm)

Weight

Nicknames

The Original Sheik; The Arabian Madman
Career History
Roles

Wrestler

(

January 1, 1949

-

May 5, 1995

)

Companies / Promotions

Promotion
from
to

Promotion

AJPW

December 2, 1977

December 13, 1981

Promotion

NWA

October 29, 1951

October 31, 1981

Promotion

AWA

February 5, 1977

September 30, 1978

Promotion

NJPW

November 8, 1974

November 14, 1974

Promotion

WWWF

October 30, 1972

November 18, 1972

Promotion

WWWF

July 12, 1965

June 28, 1969

Promotion

AWA

February 2, 1963

July 24, 1964

Face / Heel Turns

| Alignment | from | to |
| --- | --- | --- |
| Heel | January 1, 1949 | May 5, 1995 |

Images

Jan 1949
Finishers

Camel Clutch

(

January 1, 1949

-

May 5, 1995

)

Theme Songs

Theme Song

"One of These Days" by Pink Floyd

-

Single

(

December 2, 1977

-

December 13, 1981

)
Titles & Accomplishments
Hall of Fame

WWE Hall of Fame

-

Year

2007

,

Individual

Titles Won

World Wide Wrestling Federation

2 WWWF United States Heavyweight Championship

50th State Big Time Wrestling

1 NWA Hawaii Heavyweight Championship

Big Time Wrestling

12 NWA United States Heavyweight Championship (Detroit version)

Central States Wrestling

1 NWA United States Heavyweight Championship (Central States version)

Frontier Martial Arts Wrestling

1 WWA World Martial Arts Heavyweight Championship

International Championship Wrestling

2 ICW United States Heavyweight Championship

International Wrestling Association (Montreal)

3 IWA International Heavyweight Championship

Japan Wrestling Association

1 NWA United National Championship

Maple Leaf Wrestling

3 NWA United States Heavyweight Championship (Toronto version)

NWA Hollywood Wrestling

2 NWA Americas Heavyweight Championship

World Class Championship Wrestling

1 NWA Texas Heavyweight Championship

Other Accomplishments

NWA Hall of Fame induction (class of 2010)
Professional Wrestling Hall of Fame induction (class of 2011)
Ohio Professional Wrestling Hall of Fame induction (class of 2022)
AJPW World's Strongest Tag Determination League Outstanding Performance Award (1978 – with Abdullah the Butcher & Tor Kamata)
AJPW World's Strongest Tag Determination League Exciting Award (1981 – with Mark Lewin)
Cauliflower Alley Club's Other honoree (1995)
PWI Most Hated Wrestler of the Year (1972)
Wrestling Observer Newsletter Hall of Fame induction (class of 1996)
Relations
Tag Teams & Stables

The Sheik & Sabu

-

Sabu (

November 20, 1991

-

December 9, 1994

)

Abdullah the Butcher & The Sheik

-

Abdullah the Butcher (

December 21, 1974

-

March 1, 1980

)

Managers

The Grand Wizard

Family
The Sheik Game Appearances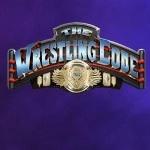 the-wrestling-code