On this page, you find the full wrestling profile of Último Dragón, with his Career History, real name, age, height and weight, the Promotions he worked for, all the Face/Heel turns, the Championship Titles he won, his Finishers, Theme Songs, Tag Teams and Stables, his appearance changes through the years, and more.
Yoshihiro Asai (浅井 嘉浩) was born in Nagoya, Aichi, Japan on December 12, 1966, and he is currently 56 years old.
He is currently a Wrestler, working for AJPW and Independent promotions, under the ring name of Último Dragón.
Profile Info
Gender

Male

Real Name

Yoshihiro Asai (浅井 嘉浩)

Ring Names

Último Dragón

(

November 25, 2005

-

Present

)

Tiger Dragon

(

September 9, 2005

-

November 24, 2005

)

The Tiger

(

February 13, 2005

-

September 26, 2005

)

Último Dragón

(

July 13, 1997

-

February 12, 2005

)

Ultimate Dragon

(

August 10, 1996

-

July 12, 1997

)

Último Dragón

(

November 17, 1991

-

August 9, 1996

)

Yoshihiro Asai

(

May 13, 1987

-

November 16, 1991

)

Asai

(

September 16, 1987

-

October 11, 1987

)

Born

December 12, 1966 (age 56)

Nationality

Japan

Birth Place

Nagoya, Aichi, Japan

Billed From

Height

5 ft 8 in (173 cm)

Weight

Nicknames

The Last Dragon; The Last Student of Bruce Lee
Career History
Roles

Wrestler

(

September 8, 2002

-

Present

)

Coach

(

January 1, 1997

-

January 27, 2003

)

Wrestler

(

May 13, 1987

-

July 20, 1998

)

Companies / Promotions

Promotion
from
to

Promotion

AJPW

September 23, 2013

Present

Promotion

INDY

September 8, 2002

Present

Promotion

MICHINOKU

October 8, 2006

December 13, 2019

Promotion

CMLL

May 14, 2004

September 30, 2008

Promotion

NJPW

Brand

Junior Heavyweight

May 3, 2004

June 4, 2005

Promotion

WWE

Brand

SmackDown

June 26, 2003

April 22, 2004

Promotion

WCW

August 10, 1996

July 20, 1998

Promotion

CMLL

February 21, 1997

June 12, 1998

Promotion

NJPW

Brand

Junior Heavyweight

June 17, 1996

January 4, 1997

Promotion

AAA

March 15, 1996

October 4, 1996

Promotion

CMLL

November 17, 1991

September 15, 1995

Promotion

NJPW

Brand

Young Lions

November 22, 1992

June 15, 1993

Face / Heel Turns

| Alignment | from | to |
| --- | --- | --- |
| Face | August 21, 1997 | Present |
| Heel | August 10, 1996 | August 20, 1997 |
| Face | November 17, 1991 | August 9, 1996 |
| Tweener | May 13, 1987 | November 16, 1991 |

Images

Jun 2003

Nov 1991

May 1987
Finishers

Asai DDT

Corkscrew moonsault

Dragon Bomb

-

Running sitout powerbomb

Dragonsteiner

Theme Songs

Theme Song

"Separados", by Luis Miguel

-

Single

(

January 1, 1997

-

Present

)

Theme Song

"Dragon (Ultimo Dragon remix)", by Jim Johnston

-

Single

(

January 1, 2004

-

April 22, 2004

)

Theme Song

"Dragon", by Jim Johnston

-

Single

(

June 26, 2003

-

December 31, 2003

)

Theme Song

"1000 Suns", by David Hentschel

-

Single

(

January 1, 1998

-

July 20, 1998

)

Theme Song

"Tokyo Town", by Nicky James and Nigel Sawyer

-

Single

(

August 10, 1996

-

December 31, 1997

)
Titles & Accomplishments
Titles Won

World Championship Wrestling

2 WCW World Cruiserweight Championship
2 WCW World Television Championship

New Japan Pro Wrestling

2 IWGP Junior Heavyweight Championship
1 J-Crown Octuple Unified Championship
1 British Commonwealth Junior Heavyweight Championship
1 NWA World Junior Heavyweight Championship
2 NWA World Welterweight Championship
1 UWA World Junior Light Heavyweight Championship
1 WAR International Junior Heavyweight Championship
1 WWA World Junior Light Heavyweight Championship
1 WWF Light Heavyweight Championship

All Japan Pro Wrestling

1 All Asia Tag Team Championship - with Yoshinobu Kanemaru
2 World Junior Heavyweight Championship

Comision de Box y Lucha D.F.

1 Distrito Federal Trios Championship - with Naoki Sano and Hirokazu Hata

Consejo Mundial de Lucha Libre

2 NWA World Middleweight Championship

International Wrestling Alliance

1 IWA Heavyweight Championship
1 IWA Junior Heavyweight Championship

Michinoku Pro Wrestling

1 British Commonwealth Junior Heavyweight Championship
2 Tohoku Tag Team Championship - 1 with Jinsei Shinzaki, 1 with Kesen Numagirolamo

Pro Wrestling Revolution

1 PWR World Heavyweight Championship

Toryumon Mexico

2 NWA International Junior Heavyweight Championship

Universal Wrestling Association

5 UWA World Middleweight Championship
1 UWA World Welterweight Championship
1 WWF Light Heavyweight Championship

Wrestle And Romance/Wrestle Association R

2 WAR International Junior Heavyweight Championship
1 WAR World Six-Man Tag Team Championship - with Nobutaka Araya & Genichiro Tenryu

Other Accomplishments

Wrestling Observer Newsletter Hall of Fame (class of 2004)
12° in PWI 500 (1997)
CCML Suzuki Cup Winner (2007 - with Kensuke Sasaki & Marco Corleone)
IRWG Copa Higher Power (1998 - with Judo Suwa, Lyguila, Magnum Tokyo, Ryo Saito, Shiima Nobunaga, and Sumo Fujii)
Suzuki Cup (2007 - with Kensuke Sasaki and Marco Corleone)
Suzuki Cup (2008 - with Alex Koslov and Marco Corleone)
Tokyo Sports Technique Award (1992)
Toryumon Differ Cup Winner (2003 - with Yossino)
Toryumon Yamaha Cup Winner (2008 - with Yutaka Yoshie)
Toryumon Yamaha Cup Winner (2012 - with Angélico)
WON Best Wrestling Maneuver award (1996 - Running Liger Bomb)
WON Most Underrated award (2003)
Relations
Tag Teams & Stables

Último Dragón and Yoshinobu Kanemaru

-

Yoshinobu Kanemaru (

September 22, 2014

-

December 22, 2015

)

Último Dragón and Kesen Numagirolamo

-

Kesen Numagirolamo/Kesen Numajiro

(

June 26, 2012

-

November 2, 2014

)

Kowloon

-

Fujita Hayato, KAGETORA, Kei Sato, Ken45, Maguro Ooma, Rasse, Rui Hiugaji, Shu Sato, Takeshi Minamino, Taro Nohashi

(

June 11, 2010

-

April 1, 2012

)

Último Dragón and Jinsei Shinzaki

-

Jinsei Shinzaki / Hakushi (

July 18, 2004

-

September 10, 2004

)

Último Dragón and Yossino

-

Yossino/Masato Yoshino

(

January 26, 2003

-

March 17, 2003

)

Yoshihiro Asai, Naoki Sano and Hirokazu Hata

-

Hirokazu Hata, Naoki Sano

(

August 26, 1987

-

May 29, 1988

)
Último Dragón Game Appearances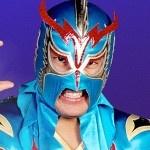 the-wrestling-code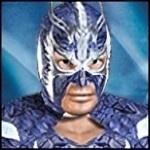 here-comes-the-pain