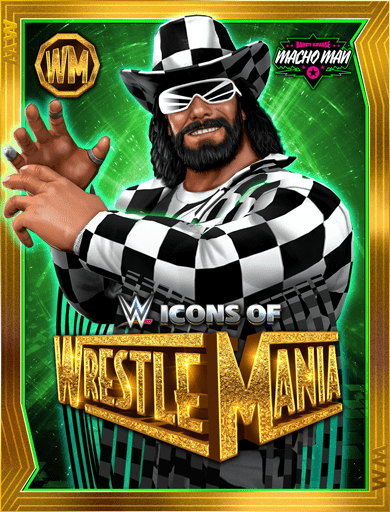 Gender

Male

Nickname / Version

Icons of WrestleMania

Alternative Versions

Randy SavageRandy Savage '15Randy Savage '20Randy Savage '87 Randy Savage '89Randy Savage '97

Era

Icons of WrestleMania

Superstar Class

Technician

Ability Style

Aggressive
Once allied wrestler, Crush, was defeated and attacked by Yokozuna, suffering three Banzai Bombs before Randy Savage could come to stop the event. Crush then aligned himself with Yokozuna and Fuji and turned against Randy Savage and the United States, Randy Savage was attacked by both Crush and Yokozuna, suffering Yokozuna's Banzai Drop as well, thus starting feud between Crush and Randy Savage. Heading into Wrestlemania X, Randy Savage would face off against Crush in a Falls Count Anywhere Match, and OHHH YEAHHH, emerge victorious, settling their feud in the ring.
SPECIALS: Atomic Drop, Knee Drop, Diving Double Axe Handle, Piledriver, Back Elbow Smash
FINISHERS: Diving Elbow Drop, Sleeper Hold
TAG LINKS: Icons of WrestleMania, WrestleMania VI