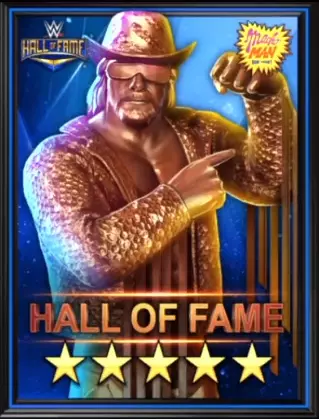 Randy Savage '15 is featured as a playable character in the WWE Champions Roster in the Hall of Fame.
Randy Savage '15 is classed as a Chaotic Acrobat in the game.
PROFILE INFO
In the year 2000, after a ring career that spanned back to 1973, Randy Savage exited WCW and left a unique style, a staggering list of accomplishments, and a legacy, which can only be described in two words: "Oooh, yeah!" Following his untimely passing in 2011, Time Magazine named Macho Man one of their People of the Year. Savage finally took his rightful place in the WWE Hall of Fame in 2015.
SPECIALS: Diving Double Axe Handle, Running Bionic Elbow, Lariat Takedown, Head-Pull Hangman, Too Cold to Hold, Too Hot to Handle
FINISHERS: Diving Elbow Drop, Chokehold
TAG LINK: Hall of Fame