On this page, you find the full wrestling profile of Otis, with his Career History, real name, age, height and weight, the Promotions he worked for, all the Face/Heel turns, the Championship Titles he won, his Finishers, Theme Songs, Tag Teams and Stables, his appearance changes through the years, and more.
Nikola Bogojević (Никола Богојевић) was born in Duluth, Minnesota on December 21, 1991, and he is currently 31 years old.
He is currently a Wrestler, working for WWE on the Raw brand, under the ring name of Otis.
Profile Info
Gender

Male

Real Name

Nikola Bogojević (Никола Богојевић)

Ring Names

Otis

(

January 14, 2019

-

Present

)

Otis Dozovic

(

October 13, 2016

-

January 13, 2019

)

Niko Bogojevic

(

July 8, 2016

-

October 12, 2016

)

Dozer

(

March 4, 2011

-

April 8, 2011

)

Height

5 ft 10 in (178 cm)

Weight

Born

December 21, 1991 (age 31)

Birth Place

Duluth, Minnesota

Billed From

Nicknames

Otis Dose of Bait
Career History
Roles

Wrestler

(

March 4, 2011

-

Present

)

Companies / Promotions

Promotion
from
to

Promotion

WWE

Brand

Raw

October 1, 2021

Present

Promotion

WWE

Brand

SmackDown

April 16, 2019

September 30, 2021

Promotion

WWE

Brand

Raw

December 17, 2018

April 15, 2019

Promotion

WWE

Brand

NXT

October 19, 2016

December 16, 2018

Face / Heel Turns

| Alignment | from | to |
| --- | --- | --- |
| Heel | February 19, 2021 | Present |
| Face | October 19, 2016 | February 18, 2021 |

Images

Jun 2021

Dec 2018

Oct 2016
Finishers

Caterpillar

-

Elbow Smash

(

December 17, 2018

-

Present

)

Corner Slingshot Splash

(

October 9, 2020

-

Present

)

Pop-up Falling Powerslam

(

July 8, 2016

-

December 16, 2018

)

The Compactor - with Tucker

-

Aided Falling Powerslam

(

July 22, 2016

-

October 9, 2020

)

Theme Songs

Theme Song

"For the Academy" by def rebel - with Chad Gable

-

Team

(

July 2, 2021

-

Present

)

Theme Song

"Blue Collar Solid" by def rebel

-

Single

(

October 25, 2020

-

July 1, 2021

)

Theme Song

"Mariachi Core" by CFO$

-

Single

(

October 16, 2020

-

October 24, 2020

)

Theme Song

"Heavy" by CFO$ - with Tucker

-

Team

(

December 9, 2016

-

October 15, 2020

)

Theme Song

"Deny Them Pain" by Saltybeats - with Tucker

-

Team

(

October 19, 2016

-

December 8, 2016

)
Titles & Accomplishments
Titles Won

World Wrestling Entertainment

1 WWE Raw Tag Team Championship (with Chad Gable)

New Revolution Wrestling

1 NRW Charged Championship

Other Accomplishments

WWE Money in the Bank Winner (2020 - Men's)
WWE Bumpy Award - WWE's Biggest Social Reaction of the Half-Year (2020 - for kissing Mandy Rose at WrestleMania 36)
PWI Rookie of the Year (2017)
2 times USA Wrestling Cadet All-American
3 times USA Wrestling Junior All-American
Fila Cadet Greco-Roman National Champion (2007)
USA Wrestling Junior Greco-Roman National Champion (2009)
Wisconsin State Champion (2010)
Relations
Tag Teams & Stables

Alpha Academy

-

Chad Gable (

December 4, 2020

-

Present

)

Heavy Machinery

-

Tucker (

July 22, 2016

-

October 9, 2020

)

Managers

Mandy Rose
Otis Game Appearances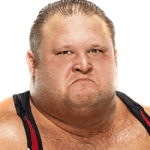 wwe2k23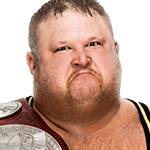 wwe2k22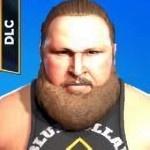 battlegrounds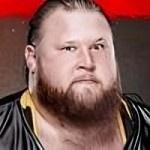 wwe2k20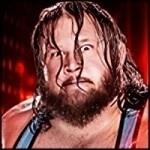 wwe2k19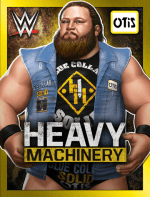 champions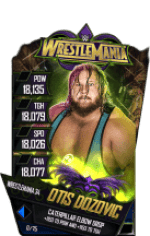 supercard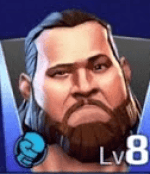 undefeated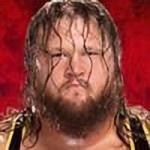 universe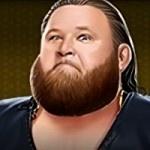 mayhem