On this page, you find the full wrestling profile of Jerry Lynn, with his Career History, real name, age, height and weight, the Promotions he worked for, all the Face/Heel turns, the Championship Titles he won, his Finishers, Theme Songs, Tag Teams and Stables, his appearance changes through the years, and more.
Jeremy Lynn was born in Minneapolis, Minnesota on June 12, 1963, and he is currently 60 years old.
He is currently a Commissioner, Coach and Producer, working for AEW and ROH.
Jerry Lynn was inducted in the Hardcore Hall of Fame in 2010 and in the Indie Hall of Fame in 2022.
Profile Info
Gender

Male

Real Name

Jeremy Lynn

Ring Names

Jerry Lynn

(

June 25, 1997

-

Present

)

Mr. JL

(

September 27, 1995

-

June 24, 1997

)

Jerry Lynn

(

March 23, 1988

-

September 26, 1995

)

Gorgon Cross

(

July 27, 1995

-

August 25, 1995

)

Born

June 12, 1963 (age 60)

Nationality

United States

Birth Place

Minneapolis, Minnesota

Billed From

Height

5 ft 11 in (180 cm)

Weight

Nicknames

Dynamic
Career History
Roles

Commissioner

(

June 8, 2023

-

Present

)

Coach

(

August 1, 2019

-

Present

)

Producer

(

January 1, 2016

-

Present

)

Producer

(

February 1, 2004

-

August 1, 2007

)

Wrestler

(

March 23, 1988

-

March 23, 2013

)

Companies / Promotions

Promotion
from
to

Promotion

AEW

August 1, 2019

Present

Promotion

ROH

June 8, 2023

Present

Promotion

ROH

January 1, 2016

June 30, 2019

Promotion

TNA

August 5, 2010

October 16, 2011

Promotion

ROH

June 28, 2008

July 24, 2010

Promotion

TNA

June 19, 2002

August 1, 2007

Promotion

WWF

April 29, 2001

February 1, 2002

Promotion

ECW

September 20, 1997

January 13, 2001

Promotion

WCW

September 27, 1995

July 12, 1997

Promotion

NJPW

Brand

Junior Heavyweight

May 23, 1996

June 5, 1996

Promotion

MICHINOKU

July 27, 1995

August 27, 1995

Promotion

MICHINOKU

November 30, 1993

December 11, 1993

Face / Heel Turns

| Alignment | from | to |
| --- | --- | --- |
| Face | June 8, 2023 | Present |
| Heel | September 1, 2011 | October 16, 2011 |
| Face | September 27, 1995 | August 31, 2011 |

Images

Jan 2016

Jul 1997

Sep 1995

Mar 1988
Finishers

Cradle Piledriver

(

March 23, 1988

-

March 23, 2013

)

Tornado DDT

(

April 29, 2001

-

February 1, 2002

)

Cross Armbreaker

(

September 27, 1995

-

July 12, 1997

)

Rope Hung DDT

(

September 27, 1995

-

July 12, 1997

)

Theme Songs

Theme Song

"The Fury of Legends" by Mikey Rukus

-

Single

(

August 2, 2023

-

Present

)

Theme Song

"Fear" by Dale Oliver

-

Single

(

August 5, 2010

-

October 16, 2011

)

Theme Song

"Scapegoat" by Fear Factor

-

Single

(

June 28, 2008

-

July 24, 2010

)

Theme Song

"Fear" by Dale Oliver

-

Single

(

June 19, 2002

-

August 1, 2007

)

Theme Song

"Tomb it May Concern" by Zack Tempest

-

Single

(

April 29, 2001

-

February 1, 2002

)

Theme Song

"Scapegoat" by Fear Factor

-

Single

(

March 21, 1999

-

January 7, 2001

)

Theme Song

"Replica" by Fear Factory

-

Single

(

September 20, 1997

-

March 20, 1999

)
Titles & Accomplishments
Halls of Fame

Hardcore Hall of Fame

-

Year

2010

,

Individual

Indie Hall of Fame

-

Year

2022

,

Individual

Titles Won

World Wrestling Federation

1 WWF Light Heavyweight Championship

Extreme Championship Wrestling

1 ECW World Heavyweight Championship

Total Nonstop Action Wrestling

2 TNA X Division Championship
2 NWA World Tag Team Championship (1 with A.J. Styles, 1 with Amazing Red)

1 Ring Of Honor

All American Wrestling

1 AAW Heavyweight Championship

Anarchy Championship Wrestling

1 ACW Heavyweight Championship
1 ACW Tag Team Championship (with Scot Summers)

Gateway Championship Wrestling

1 GCW Heavyweight Championship

Global Wrestling Federation

1 GWF Light Heavyweight Championship

Independent Wrestling Association East Coast

1 IWA East Coast Heavyweight Championship

Independent Wrestling Association Mid-South

1 IWA Mid-South Heavyweight Championship

Metroplex Wrestling

National Wrestling Alliance Mid-South

1 NWA Mid-South Heavyweight Championship

New Era Pro Wrestling

1 NEPW Triple Crown Championship

New York Wrestling Connection

1 NYWC Heavyweight Championship
1 NYWC Interstate Championship
1 NYWC Hi-Fi Championship

Pro Wrestling America

5 PWA Heavyweight Championship
3 PWA Light Heavyweight Championship
1 PWA Tag Team Championship (with The Lightning Kid)

Showtime All-Star Wrestling

1 SAW International Heavyweight Championship

Steel Domain Wrestling

1 SDW Television Championship

Suncoast Pro Wrestling

1 SPW Tag Team Championship (with Brady Boone)

United States Wrestling Organization

1 USWO Heavyweight Organization
1 USWO Television Organization

World Wrestling All-Stars

1 WWA International Cruiserweight Championship

Other Accomplishments

Heavy On Wrestling Hall of Fame induction (2013)
TNA NWA World Tag Team Title Tournament Winner (2002 - with AJ Styles)
TNA World X Cup Winner (2004 - with Chris Sabin, Christopher Daniels & Elix Skipper)
ECWA Super 8 Tournament Winner (2007)
IWC Super Indy Tournament Winner (2008)
FWA British Heavyweight Title No.1 Contenders Round Robin Challenge Winner (2002)
Extreme Rising's Legend of the Year (2012)
PWI Comeback of the Year (2009)
PWI Most Improved Wrestler of the Year (1999)
Relations
Jerry Lynn Game Appearances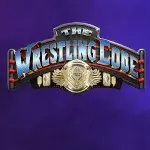 the-wrestling-code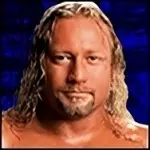 just-bring-it