On this page, you find the full wrestling profile of Charlie Haas, with his Career History, real name, age, height and weight, the Promotions he worked for, all the Face/Heel turns, the Championship Titles he won, his Finishers, Theme Songs, Tag Teams and Stables, his appearance changes through the years, and more.
Charles Doyle Haas II was born in Edmond, Oklahoma on March 27, 1972, and he is currently 51 years old.
He is currently a Wrestler, working for Independent promotions, under the ring name of Charlie Haas.
Profile Info
Gender

Male

Real Name

Charles Doyle Haas II

Ring Names

Charlie Haas

(

January 1, 1996

-

Present

)

R.C. Haas

(

January 9, 2002

-

August 31, 2002

)

Born

March 27, 1972 (age 51)

Nationality

United States

Birth Place

Edmond, Oklahoma

Billed From

Height

6 ft 2 in (188 cm)

Weight
Career History
Roles

Wrestler

(

August 21, 2020

-

Present

)

Wrestler

(

October 19, 2013

-

November 2, 2018

)

Wrestler

(

January 1, 1996

-

March 30, 2013

)

Companies / Promotions

Promotion
from
to

Promotion

INDY

August 21, 2020

Present

Promotion

IMPACT

January 13, 2022

January 20, 2022

Promotion

INDY

February 6, 2010

November 2, 2018

Promotion

NWA

April 17, 2015

July 7, 2016

Promotion

ROH

September 11, 2010

March 30, 2013

Promotion

NWA

August 14, 2010

February 9, 2013

Promotion

AJPW

October 10, 2010

October 24, 2010

Promotion

WWE

Brand

SmackDown

April 15, 2009

February 28, 2010

Promotion

WWE

Brand

Raw

April 17, 2006

April 14, 2009

Promotion

WWE

Brand

SmackDown

December 26, 2002

July 8, 2005

Promotion

OVW

August 21, 2002

January 22, 2003

Promotion

CZW

November 20, 1999

May 6, 2000

Face / Heel Turns

| Alignment | from | to |
| --- | --- | --- |
| Face | October 19, 2013 | Present |
| Heel | December 23, 2011 | March 30, 2013 |
| Face | April 15, 2009 | December 22, 2011 |
| Heel | April 17, 2006 | April 14, 2009 |
| Face | March 22, 2004 | July 8, 2005 |
| Heel | December 26, 2002 | March 21, 2004 |
| Face | January 1, 1996 | December 25, 2002 |

Images

Aug 2020

Apr 2006

Jan 1996
Finishers

Haas of Pain

-

Modified Inverted Reverse Figure-four Leglock

(

November 20, 1999

-

Present

)

Haastile Takeover / Haastruction

-

Scoop Lift into an Inverted DDT

(

November 20, 1999

-

April 17, 2006

)

Diving Crossbody

(

August 21, 2002

-

March 21, 2004

)

Theme Songs

Theme Song

"Road House" by The Wild!

-

Single

(

September 11, 2010

-

March 30, 2013

)

Theme Song

"T.N.T." by AC/DC - with Shelton Benjamin

-

Team

(

September 11, 2010

-

March 30, 2013

)

Theme Song

"Pay the Price" by Eric & The Hostiles

-

Single

(

April 17, 2006

-

February 28, 2010

)

Theme Song

"Heroes" by Jim Johnston

-

Single

(

December 26, 2002

-

April 16, 2006

)
Titles & Accomplishments
Titles Won

World Wrestling Entertainment

3 WWE Tag Team (2 with Shelton Benjamin, 1 with Rico)

Ring Of Honor

2 ROH Tag Team Championship (with Shelton Benjamin)

Combat Zone Wrestling

1 CZW World Tag Team Championship (with Russ Haas)

Ballpark Brawl

1 Natural Heavyweight Championship

East Coast Wrestling Association

1 ECWA Tag Team Championship (with Russ Haas)

Family Wrestling Entertainment

1 FWE Heavyweight Championship

Heartland Wrestling Association

1 HWA Heavyweight Championship

Insane Hardcore Wrestling Entertainment

1 IHWE Heavyweight Championship
1 IHWE Triple Crown Championship
2 IHWE DFW Championship
1 IHWE California West Coast Heavyweight Championship

Jersey All Pro Wrestling

1 JAPW New Jersey State Championship
2 JAPW Tag Team Championship (with Russ Haas)

Memphis Championship Wrestling

3 MCW Southern Tag Team Championship (with Russ Haas)

NWA Branded Outlaw Wrestling

1 NWA BOW Heavyweight Championship

NWA Southwest

1 NWA Texas Heavyweight Championship

NWA Texoma

1 NWA Texoma Heavyweight Championship
1 NWA Texoma Tag Team Championship (with Dane Griffin)

Old School Wrestling

1 OSW World Heavyweight Championship

Southwest Wrestling Entertainment

1 SWE Heavyweight Championship
1 SWE Six Man Tag Team Championship (with Rodney Mack & Max Castellanos)

Texas Outlaw Promotion

1 TOP Heavyweight Championship

WrestleForce

1 WrestleForce World Heavyweight Championship

Other Accomplishments

ECWA Hall of Fame induction (class of 2004)
JAPW Hall of Fame induction (class of 2007)
OVW Danny Davis Invitational Tag Team Tournament Winner (2015 - with Shelton Benjamin
PCW Russ Haas Memorial Tag Team Tournament Winner (2002 – with Nova)
Top Of Texas Pro Wrestling's Dennis Stamp Tag Team Hero's Cup Winner (2017 - with Phoenix)
PWI Tag Team of the Year (2003 - with Shelton Benjamin)
WWE Slammy Awards - Best Impersonification (2008 - The GlamaHaas)
Relations
Tag Teams & Stables

The Imperialists

-

Dane Griffin

(

April 17, 2015

-

February 19, 2016

)

Wrestling's Greatest Tag Team

-

Shelton Benjamin (

September 11, 2010

-

February 2, 2013

)

Voodoo Murders

-

Kenzo Suzuki, René Duprée, Viscera / Mabel / Big Daddy V,

Minoru, TARU, Hate, KONO, MAZADA

(

October 10, 2010

-

October 24, 2010

)

The World's Greatest Tag Team

-

Shelton Benjamin (

April 17, 2006

-

November 20, 2007

)

Charlie Haas & Rico

-

Rico (

April 20, 2004

-

November 1, 2004

)

Team Angle / The World's Greatest Tag Team

-

Shelton Benjamin (

December 26, 2002

-

March 22, 2004

)

The Haas Brothers

-

Russ Haas

(

February 1, 1998

-

December 15, 2001

)

Managers

Jackie Gayda, Kurt Angle

Family
Charlie Haas Game Appearances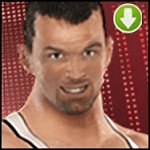 svr2009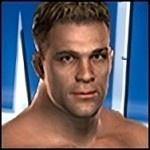 svr2006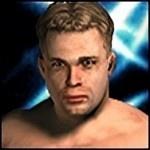 svr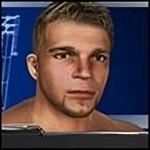 wrestlemania21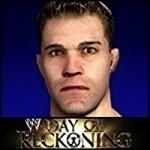 day-of-reckoning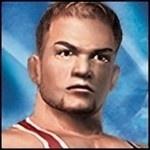 here-comes-the-pain