On this page, you find the full wrestling profile of Miss Elizabeth, with her Career History, real name, age, height and weight, the Promotions she worked for, all the Face/Heel turns, the Championship Titles she won, her Finishers, Theme Songs, Tag Teams and Stables, her appearance changes through the years, and more.
Elizabeth Ann Hulette was born in Frankfort, Kentucky on November 19, 1960.
She died on May 1, 2003 at the age of 42.
Profile Info
Gender

Female

Real Name

Elizabeth Ann Hulette

Ring Names

Elizabeth

(

January 23, 1996

-

August 17, 2000

)

Miss Elizabeth

(

July 30, 1985

-

January 22, 1996

)

Born

November 19, 1960

Died

May 1, 2003 (aged 42)

Nationality

Germany

Birth Place

Frankfort, Kentucky

Billed From

Height

5 ft 4 in (163 cm)

Weight

Nicknames

The First Lady of Wrestling
Career History
Roles

Manager

(

July 30, 1985

-

August 17, 2000

)

Companies / Promotions

Promotion
from
to

Promotion

WCW

January 23, 1996

August 17, 2000

Promotion

WWF

July 30, 1985

April 19, 1992

Face / Heel Turns

| Alignment | from | to |
| --- | --- | --- |
| Heel | June 8, 1998 | August 17, 2000 |
| Face | May 17, 1998 | June 7, 1998 |
| Heel | September 30, 1996 | May 16, 1998 |
| Face | July 7, 1996 | September 29, 1996 |
| Heel | February 11, 1996 | July 6, 1996 |
| Face | July 30, 1985 | February 10, 1996 |

Images

Jul 1985
Theme Songs

Theme Song

"Rockhouse" by Frank Shelley - with nWo

-

Team

(

September 30, 1996

-

April 1, 1999

)

Theme Song

"Pomp and Circumstance Marches" by Sir Edward Elgar - with Randy Savage

-

Team

(

July 30, 1985

-

April 19, 1992

)
Titles & Accomplishments
Other Accomplishments

WWF Slammy Award - Woman of the Year (1987)
Relations
Miss Elizabeth Game Appearances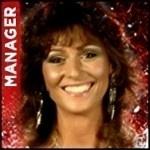 wwe2k16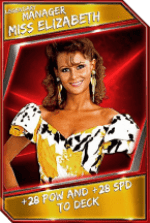 supercard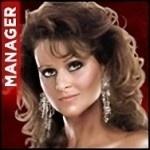 wwe2k14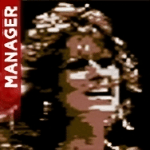 microleague-wrestling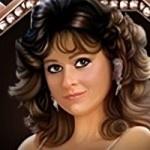 mayhem