On this page, you find the full wrestling profile of René Duprée, with his Career History, real name, age, height and weight, the Promotions he worked for, all the Face/Heel turns, the Championship Titles he won, his Finishers, Theme Songs, Tag Teams and Stables, his appearance changes through the years, and more.
René Emile Goguen was born in Moncton, New Brunswick, Canada on November 15, 1983, and he is currently 39 years old.
He is currently a Wrestler, working for NOAH, under the ring name of René Duprée.
Profile Info
Gender

Male

Real Name

René Emile Goguen

Ring Names

René Duprée

(

June 12, 2000

-

Present

)

René Bonaparte

(

July 27, 2009

-

October 10, 2009

)

Geddon

(

June 5, 2009

-

July 26, 2009

)

René Bonaparte

(

August 15, 2007

-

June 4, 2009

)

René Rougeau

(

August 17, 1998

-

June 11, 2000

)

Height

6 ft 3 in (191 cm)

Weight

Born

November 15, 1983 (age 39)

Birth Place

Moncton, New Brunswick, Canada

Billed From

Nicknames

The French Phenom
Career History
Roles

Wrestler

(

August 17, 1998

-

Present

)

Companies / Promotions

Promotion
from
to

Promotion

NOAH

April 30, 2022

Present

Promotion

INDY

August 15, 2007

September 23, 2021

Promotion

NOAH

April 7, 2020

July 12, 2020

Promotion

WRESTLE 1

September 15, 2019

November 27, 2019

Promotion

WRESTLE 1

September 8, 2013

September 15, 2014

Promotion

AJPW

January 2, 2010

August 28, 2011

Promotion

WWE

Brand

ECW

September 12, 2006

July 26, 2007

Promotion

OVW

October 19, 2005

February 21, 2007

Promotion

WWE

Brand

Raw

June 30, 2005

September 11, 2006

Promotion

WWE

Brand

SmackDown

March 22, 2004

June 29, 2005

Promotion

WWE

Brand

Raw

April 28, 2003

March 21, 2004

Promotion

OVW

August 9, 2002

May 7, 2003

Face / Heel Turns

| Alignment | from | to |
| --- | --- | --- |
| Heel | August 9, 2002 | Present |

Images

Sep 2019

Jun 2015

Jan 2012

Aug 2006

Jun 2005

Aug 2002

Aug 1998
Finishers

Bonsoir / Duprée Driver

-

Sitout Scoop Slam Piledriver

(

August 17, 1998

-

Present

)

Cobra Clutch Slam

(

July 4, 2005

-

September 11, 2006

)

Bonne Nuit

-

Cobra Clutch

(

August 17, 1998

-

July 3, 2005

)

Loire Valley Driver / New Brunswick Driver

-

Death Valley Driver

(

August 17, 1998

-

March 24, 2004

)

Theme Songs

Theme Song

"Final Force" by Alec Williams & Chieli Minucci

-

Single

(

July 4, 2005

-

Present

)

Theme Song

"Hirohito Force" by Jim Johnston - with Kenzo Sukuzi

-

Team

(

July 13, 2004

-

February 20, 2005

)

Theme Song

"Final Force" by Jim Johnston - with Sylvain Grenier

-

Team

(

April 28, 2003

-

March 22, 2004

)
Titles & Accomplishments
Titles Won

World Wrestling Entertainment

1 World Tag Team Championship (with Sylvain Grenier)
1 WWE Tag Team Championship (with Kenzo Suzuki)

All Japan Pro Wrestling

Pro Wrestling Noah

2 GHC Tag Team Championship (with El Hijo de Dr. Wagner Jr.)

American Wrestling Rampage

2 AWR World Heavyweight Championship
1 AWR No Limits Championship

Canadian Wrestling Federation

CWF Tag Team Championship (with Sylvain Grenier)

Federation de Lutte Quebecoise

1 FLQ Tag Team Championship (with The Beast King FTM)

Great North Wrestling

1 GNW Canadian Championship

Southside Wrestling Entertainment

1 SWE Heavyweight Championship

Other Accomplishments

PW Noah Global Tag League Winner (2020 – with El Hijo de Dr. Wagner Jr.)
Mr. Canada Bodybuilding National Champion (2001)
Relations
Tag Teams & Stables

Sugiura-gun

-

Dick Togo, Hideki Suzuki, KENTA / Hideo Itami, Sakamoto, Timothy Thatcher,

Takashi Sugiura, El Hijo de Dr. Wagner Jr., Kazushi Sakuraba, Nosawa Rongai, Kazuyuki Fujita, Kendo Kashin, Hajime Ohara, Hideki Sekine, Seiki Yoshioka, Kaz Hayashi, Kazunari Murakami, Daisuke Nakamura

(

March 29, 2020

-

Present

)

Les Mexicanas

-

El Hijo de Dr. Wagner Jr.

(

March 29, 2020

-

Present

)

Sugiura-gun International

-

Timothy Thatcher,

El Hijo de Dr. Wagner Jr.

(

June 7, 2022

-

Present

)

Enfants Terribles

-

Shotaro Ashino, Yusuke Kodama, Kenichiro Arai, Kuma Arashi

(

September 15, 2019

-

November 27, 2019

)

La Résistance

-

Sylvain Grenier (

June 11, 2016

-

August 12, 2017

)

Desperado

-

Sakamoto,

Masayuki Kono, Kohei Sato, Ryoji Sai

(

October 10, 2013

-

September 15, 2014

)

Voodoo Murders

-

Charlie Haas, Joe Doering, Kenzo Suzuki, Viscera / Mabel / Big Daddy V,

TARU, KONO, Minoru, Hate, Mazada

(

November 5, 2010

-

June 3, 2011

)

Armageddon

-

Tyson Tomko (

June 25, 2009

-

July 26, 2009

)

Voodoo Murders

-

TARU, "brother" YASSHI, Silver King, Shuji Kondo, Voodoo Mask

(

June 1, 2008

-

June 29, 2008

)

La Résistance

-

Sylvain Grenier (

February 20, 2007

-

March 1, 2007

)

Kenzo Suzuki & René Duprée

-

Kenzo Suzuki (

July 13, 2004

-

February 20, 2005

)

La Résistance

-

Rob Conway, Sylvain Grenier (

April 28, 2003

-

March 22, 2004

)
René Duprée Game Appearances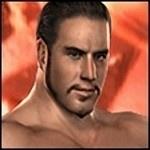 svr2006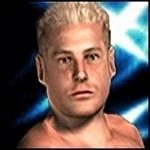 svr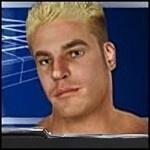 wrestlemania21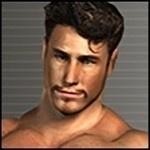 day-of-reckoning-2