On this page, you find the full wrestling profile of Kenny Dykstra, with his Career History, real name, age, height and weight, the Promotions he worked for, all the Face/Heel turns, the Championship Titles he won, his Finishers, Theme Songs, Tag Teams and Stables, his appearance changes through the years, and more.
Kenneth George Doane was born in Southbridge, Massachusetts on March 16, 1986, and he is currently 37 years old.
He is currently a Producer, working for WWE.
Profile Info
Gender

Male

Real Name

Kenneth George Doane

Ring Names

Kenny Dykstra

(

October 6, 2021

-

Present

)

Ken Doane

(

November 25, 2018

-

October 5, 2021

)

Kenny Dykstra

(

November 28, 2006

-

November 24, 2018

)

Ken Doane

(

December 7, 2013

-

March 28, 2014

)

Kenny Doane

(

May 30, 2009

-

September 24, 2011

)

Ken Doane

(

July 25, 2009

-

August 7, 2010

)

Kenny

(

January 23, 2006

-

November 27, 2006

)

Ken Doane

(

August 11, 2004

-

January 22, 2006

)

Kenn Phoenix

(

March 31, 2001

-

August 10, 2004

)

Lionel

(

March 24, 2001

-

September 8, 2001

)

Height

6 ft 5 in (196 cm)

Weight

Born

March 16, 1986 (age 37)

Birth Place

Southbridge, Massachusetts

Billed From

Nicknames

Simply
Career History
Roles

Producer

(

December 15, 2021

-

Present

)

Coach

(

October 6, 2021

-

December 14, 2021

)

Wrestler

(

March 24, 2001

-

April 20, 2021

)

Companies / Promotions

Promotion
from
to

Promotion

WWE

October 6, 2021

Present

Promotion

INDY

May 30, 2009

December 26, 2019

Promotion

HOH

December 17, 2016

July 15, 2018

Promotion

WWE

Brand

SmackDown

October 4, 2016

November 15, 2016

Promotion

WWE

Brand

SmackDown

June 17, 2007

November 10, 2008

Promotion

WWE

Brand

Raw

January 23, 2006

June 16, 2007

Promotion

OVW

August 11, 2004

April 15, 2006

Face / Heel Turns

| Alignment | from | to |
| --- | --- | --- |
| Heel | January 23, 2006 | April 20, 2021 |

Images

Oct 2016

Jan 2008

Nov 2006

Jan 2006
Finishers

Sky High

-

Diving Leg Drop

(

January 23, 2006

-

April 20, 2021

)

Doane-Nation

-

Jumping Clothesline

(

March 24, 2001

-

April 20, 2021

)

Snap Neckbreaker

(

November 28, 2006

-

November 10, 2008

)

High Spirits - with Spirit Squad

-

5-man Sky Lift Slam

(

January 23, 2006

-

November 27, 2006

)

Theme Songs

Theme Song

"Lose Yourself" by Jim Johnston

-

Single

(

December 5, 2006

-

November 10, 2008

)

Theme Song

"Team Spirit" by Jim Johnston - with Spirit Squad

-

Team

(

January 30, 2006

-

December 4, 2006

)

Theme Song

"Bad H.S. Band" by Jim Johnston - with Spirit Squad

-

Team

(

January 23, 2006

-

January 29, 2006

)

Theme Song

"Not Falling" by Mudvayne

-

Single

(

August 11, 2004

-

January 22, 2006

)
Titles & Accomplishments
Titles Won

World Wrestling Entertainment

1 World Tag Team Championship (with The Spirit Squad - Freebird rule)

Compound Pro Wrestling

1 ComPro Tag Team Championship (with Mikey)

Independent Connecticut Championship Wrestling

1 ICCW Tag Team Championship (with Kid Krazy)

New York Wrestling Connection

1 NYWC Tag Team Championship (with Mikey)

Ohio Valley Wrestling

1 OVW Television Championship

Premiere Wrestling Federation Northeast

1 PWF-NE Tag Team Championship (with Johnny Curtis)

Preston City Wrestling

1 PCW Tag Team Championship (with Mikey)

Xtreme Wrestling Alliance

1 XWA Heavyweight Championship
Relations
Tag Teams & Stables

The Spirit Squad

-

Mikey / Mike Mondo (

April 12, 2014

-

December 5, 2019

)

Club Cam

-

Carmelo Hayes / Christian Casanova,

Cam Zagami, Richard Holliday

(

July 31, 2019

-

October 10, 2019

)

The Spirit Squad

-

Dolph Ziggler, Johnny, Mikey / Mike Mondo, Mitch (

January 23, 2006

-

November 27, 2006

)

The Rising

-

Antonio Thomas (

March 21, 2003

-

September 12, 2003

)

The Phoenix Brothers

-

Mike Phoenix

(

March 31, 2001

-

June 28, 2003

)

Talent Exchange

-

Fandango (

October 19, 2002

-

November 16, 2002

)
Kenny Dykstra Game Appearances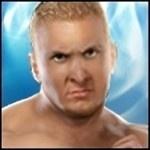 svr2008