On this page, you find the full wrestling profile of Chris Masters / Adonis, with his Career History, real name, age, height and weight, the Promotions he worked for, all the Face/Heel turns, the Championship Titles he won, his Finishers, Theme Songs, Tag Teams and Stables, his appearance changes through the years, and more.
Christopher Todd Mordetzky was born in Santa Monica, California on January 8, 1983, and he is currently 40 years old.
He is currently a Wrestler, working for NWA and Independent promotions, under the ring name of Chris Adonis.
Profile Info
Gender

Male

Real Name

Christopher Todd Mordetzky

Ring Names

Chris Adonis

(

November 3, 2012

-

Present

)

Chris Masters

(

January 29, 2004

-

Present

)

Chris Mordetzky

(

August 5, 2011

-

November 26, 2016

)

American Adonis

(

December 20, 2011

-

January 20, 2012

)

Height

6 ft 4 in (193 cm)

Weight

Born

January 8, 1983 (age 40)

Birth Place

Santa Monica, California

Billed From

Nicknames

The Masterpiece; The Adonis
Career History
Roles

Wrestler

(

August 15, 2002

-

Present

)

Companies / Promotions

Promotion
from
to

Promotion

NWA

March 21, 2021

Present

Promotion

INDY

January 14, 2018

Present

Promotion

5 STAR

January 28, 2017

March 20, 2018

Promotion

IMPACT

April 6, 2017

January 13, 2018

Promotion

GFW

June 12, 2015

January 10, 2016

Promotion

WWE

Brand

Raw

April 26, 2011

August 5, 2011

Promotion

WWE

Brand

SmackDown

April 26, 2010

April 25, 2011

Promotion

WWE

Brand

Raw

July 27, 2009

April 25, 2010

Promotion

WWE

Brand

SmackDown

June 11, 2007

November 8, 2007

Promotion

WWE

Brand

Raw

February 21, 2005

June 10, 2007

Promotion

OVW

January 29, 2004

November 12, 2004

Face / Heel Turns

| Alignment | from | to |
| --- | --- | --- |
| Heel | August 2, 2011 | Present |
| Face | November 2, 2009 | August 1, 2011 |
| Heel | January 29, 2004 | November 1, 2009 |

Images

Mar 2021

Aug 2011

May 2007

Feb 2005
Finishers

Master Lock/Adonis Lock

-

Swinging Full Nelson

(

February 21, 2005

-

Present

)

Theme Songs

Theme Song

"Overdrive" by Loeffler John & Seiden Gary Philip from Cherry Picked Music Librar

-

Single

(

January 7, 2010

-

August 1, 2011

)

Theme Song

"Masterpiece" (V2) by Jim Johnston

-

Single

(

July 27, 2009

-

December 29, 2009

)

Theme Song

"Masterpiece" (V1) by Jim Johnston

-

Single

(

October 31, 2004

-

October 17, 2007

)
Titles & Accomplishments
Titles Won

All Wrestling Organization

1 AWO Heavyweight Championship

Championship Of Wrestling

1 cOw Interstate Championship

Championship Wrestling From Arizona

1 Arizona Heavyweight Championship

DDT Pro-Wrestling

1 Ironman Heavymetalweight Championship

Ohio Valley Wrestling

1 OVW Southern Tag Team Championship (with Brent Albright)

Preston City Wrestling

2 PCW Heavyweight Championship

Real Canadian Wrestling

1 RCW Canadian Heavyweight Championship

Rome Wrestling Federation

1 RWF Heavyweight Championship

Vendetta Pro Wrestling

1 Vendetta Pro Heavyweight Championship

World Association of Wrestling

1 WAW Undisputed World Heavyweight Championship

World League Wrestling

1 WLW Heavyweight Championship

WrestleSport

1 WrestleSport Heavyweight Championship

Other Accomplishments

PCW Road To Glory Tournament Winner (2014)
Relations
Chris Masters / Adonis Game Appearances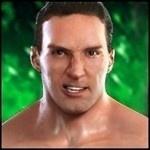 svr2011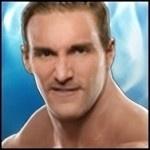 svr2008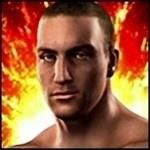 svr2007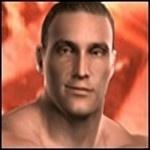 svr2006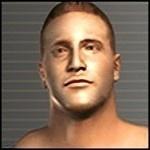 day-of-reckoning-2