On this page, you find the full wrestling profile of Nikolai Volkoff, with his Career History, real name, age, height and weight, the Promotions he worked for, all the Face/Heel turns, the Championship Titles he won, his Finishers, Theme Songs, Tag Teams and Stables, his appearance changes through the years, and more.
Josip Nikolai Peruzović was born in Split, PR Croatia, FPR Yugoslavia on October 14, 1947.
He died on July 29, 2018 at the age of 70.
Nikolai Volkoff was inducted in the WWE Hall of Fame in 2005.
Profile Info
Gender

Male

Real Name

Josip Nikolai Peruzović

Ring Names

Nikolai Volkoff

(

June 25, 1973

-

May 5, 2018

)

Boris Breznikoff

(

August 30, 1974

-

October 25, 1975

)

Bepo Mongol

(

August 14, 1971

-

June 23, 1972

)

Beppo

(

November 4, 1969

-

August 13, 1971

)

John Foti

(

October 4, 1968

-

July 1, 1969

)

Height

6 ft 4 in (193 cm)

Weight

Born

October 14, 1947

Died

July 29, 2018 (aged 70)

Birth Place

Split, PR Croatia, FPR Yugoslavia

Billed From
Career History
Roles

Wrestler

(

January 1, 1967

-

May 5, 2018

)

Companies / Promotions

Promotion
from
to

Promotion

INDY

January 14, 1994

May 5, 2018

Promotion

WWE

February 1, 1994

May 13, 1995

Promotion

ECW

July 14, 1992

October 3, 1992

Promotion

WWE

August 10, 1984

December 31, 1990

Promotion

NWA

July 22, 1983

July 13, 1984

Promotion

AJPW

January 2, 1982

June 8, 1983

Promotion

NWA

September 8, 1979

December 16, 1981

Promotion

WWE

January 14, 1974

February 23, 1980

Promotion

NJPW

March 4, 1977

December 6, 1979

Promotion

AWA

October 26, 1974

October 25, 1975

Promotion

NJPW

August 30, 1974

October 10, 1974

Promotion

NWA

September 20, 1968

March 26, 1972

Promotion

WWE

April 4, 1970

August 13, 1971

Promotion

STAMPEDE

September 20, 1968

July 1, 1969

Face / Heel Turns

| Alignment | from | to |
| --- | --- | --- |
| Heel | February 1, 1994 | May 5, 2018 |
| Face | April 24, 1990 | January 31, 1994 |
| Heel | September 20, 1968 | April 23, 1990 |

Images

Jan 1974

Apr 1970
Finishers

Russian Bearhug

-

Bearhug

(

April 4, 1970

-

May 5, 2018

)

The Russian Backbreaker

-

Lifting Backbreaker

(

April 4, 1970

-

May 5, 2018

)

Theme Songs

Theme Song

"All for the Motherland" by Jim Johnston

-

Single

(

April 4, 1970

-

May 13, 1995

)
Titles & Accomplishments
Hall of Fame

WWE Hall of Fame

-

Year

2005

,

Individual

Titles Won

World Wide Wrestling Federation / World Wrestling Federation

1 WWF Tag Team Championship (with The Iron Sheik)
3 WWWF International Tag Team Championship (2 with Geto Mongol, 1 with Johnny De Fazio)

Championship Wrestling from Florida

1 NWA Florida Tag Team Championship (with Ivan Koloff)

Georgia Championship Wrestling

1 NWA Georgia Heavyweight Championship

Mid-Atlantic Championship Wrestling

1 NWA Mid-Atlantic Tag Team Championship (with Chris Markoff)

Mid-South Wrestling

1 Mid-South North American Championship

National Wrestling Federation

1 NWF World Tag Team Championship (with Geeto Mongol)

North American Wrestling

2 NAW Heavyweight Championship

Northeast Championship Wrestling (Tom Janette)

1 NCW Heavyweight Championship

NWA Detroit

1 NWA World Tag Team Championship (Detroit version) (with Boris Volkoff)

Universal Wrestling Association

1 UWA Heavyweight Championship

World Wide Wrestling Alliance

1 WWWA Heavyweight Championship

World Wrestling Association (Larry Sharpe)

1 WWA Heavyweight Championship

Other Accomplishments

NEPW Hall of Fame induction (class of 2013)
1986 WWF Slammy Award - Most Ignominious
1897 WWF Slammy Award - Best Personal Hygiene (with Boris Zhukov and Slick)
136° in the PWI Years Top 500 (2003)
96° in the PWI Years Top 100 Teams (2003 - with The Iron Sheik)
Relations
Tag Teams & Stables

The Million Dollar Corporation

-

Bam Bam Bigelow, Irwin R. Schyster / Mike Rotunda, King Kong Bundy, Lex Luger, Million Dollar Man Ted DiBiase, Tatanka,

The Undertaker (fake)

(

May 16, 1994

-

December 30, 1994

)

The Bolsheviks

-

Boris Zhukov

(

October 6, 1987

-

April 24, 1990

)
The Iron Sheik (

August 29, 1984

-

May 26, 1987

)

Chris Markoff

(

January 6, 1981

-

November 26, 1981

)
Ivan Koloff (

June 16, 1980

-

September 23, 1980

)

The Mongols

-

Geeto

(

November 24, 1969

-

July 16, 1971

)
Nikolai Volkoff Game Appearances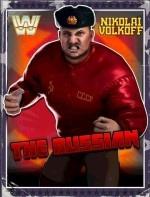 champions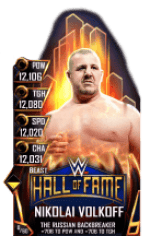 supercard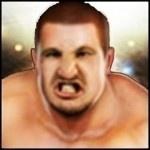 lowm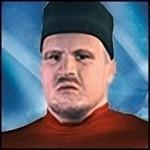 here-comes-the-pain