On this page, you find the full wrestling profile of Dean Malenko, with his Career History, real name, age, height and weight, the Promotions he worked for, all the Face/Heel turns, the Championship Titles he won, his Finishers, Theme Songs, Tag Teams and Stables, his appearance changes through the years, and more.
Dean Simon was born in Irvington, New Jersey on August 4, 1960, and he is currently 62 years old.
He is currently a Producer and Coach, working for AEW.
Profile Info
Gender

Male

Real Name

Dean Simon

Ring Names

Dean Malenko

(

February 20, 1988

-

Present

)

Dean Sarcoff

(

February 18, 1985

-

March 3, 1985

)

Born

August 4, 1960 (age 62)

Nationality

United States

Birth Place

Irvington, New Jersey

Billed From

Height

5 ft 10 in (178 cm)

Weight

Nicknames

The Man of 1000 Holds; The Shooter; The Iceman; Double Ho Seven
Career History
Roles

Producer

(

December 12, 2001

-

Present

)

Coach

(

May 24, 2019

-

Present

)

Wrestler

(

January 1, 1979

-

December 11, 2001

)

Companies / Promotions

Promotion
from
to

Promotion

AEW

May 24, 2019

Present

Promotion

WWE

January 30, 2000

April 26, 2019

Promotion

WCW

August 30, 1995

January 16, 2000

Promotion

NJPW

Brand

Junior Heavyweight

October 8, 1992

July 12, 1997

Promotion

ECW

August 27, 1994

August 26, 1995

Promotion

AJPW

February 20, 1988

June 5, 1992

Face / Heel Turns

| Alignment | from | to |
| --- | --- | --- |
| Heel | August 27, 1994 | December 11, 2001 |

Images

Jan 2000

Aug 1994
Finishers

Texas Cloverleaf

(

January 1, 1979

-

December 11, 2001

)

Theme Songs

Theme Song

"Ice Man" by Jim Johnston

-

Single

(

January 30, 2000

-

December 11, 2011

)

Theme Song

"Perfect Strangers" by Deep Purple

-

Single

(

August 27, 1994

-

August 26, 1995

)
Titles & Accomplishments
Titles Won

World Wrestling Federation

2 WWF Light Heavyweight Championship

World Championship Wrestling

4 WCW Cruiserweight Championship
1 WCW United States Heavyweight Championship
1 WCW World Tag Team Championship (with Chris Benoit)

Extreme Championship Wrestling

2 ECW World Television Championship
1 ECW World Tag Team Championship (with Chris Benoit)

International Catch Wrestling Alliance

1 ICWA Light Heavyweight Championship

Suncoast Pro Wrestling

1 SPW Southern Heavyweight Championship

Other Accomplishments

ECW Hardcore Hall of Fame induction (class of 2015)
1° in PWI 500 (1997)
WON Best Technical Wrestler (1996, 1997)
WON Feud of the Year (1995 - vs. Eddie Guerrero)
Relations
Tag Teams & Stables

Chris Benoit & Dean Malenko

-

Chris Benoit (

January 29, 1998

-

March 2, 2001

)

The Radicalz

-

Chris Benoit, Eddie Guerrero, Perry Saturn (

January 31, 2000

-

March 2, 2001

)

The Revolution

-

Chris Benoit, Perry Saturn, Shane Douglas,

Asya

(

July 29, 1999

-

January 16, 2000

)

The Four Horsemen

-

Arn Anderson, Chris Benoit, Ric Flair,

Steve McMichael

(

September 14, 1998

-

May 24, 1999

)

Chris Benoit & Dean Malenko

-

Chris Benoit (

October 9, 1992

-

December 11, 1995

)

The Triple Threat

-

Chris Benoit, Shane Douglas (

January 7, 1995

-

May 6, 1995

)

The Malenko Brothers

-

Joe Malenko

(

February 20, 1988

-

June 26, 1993

)

Family
Dean Malenko Game Appearances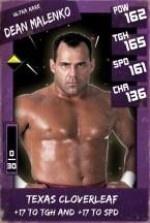 supercard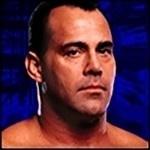 just-bring-it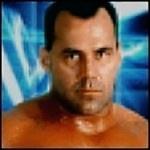 know-your-role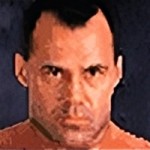 no-mercy