On this page, you find the full wrestling profile of 2 Cold Scorpio, with his Career History, real name, age, height and weight, the Promotions he worked for, all the Face/Heel turns, the Championship Titles he won, his Finishers, Theme Songs, Tag Teams and Stables, his appearance changes through the years, and more.
Charles Bernard Scaggs was born in Denver, Colorado on October 25, 1965, and he is currently 57 years old.
He is currently a Wrestler, working for GCW and Independent promotions, under the ring name of 2 Cold Scorpio.
2 Cold Scorpio was inducted in the Hardcore Hall of Fame in 2014.
Profile Info
Gender

Male

Real Name

Charles Bernard Scaggs

Ring Names

2 Cold Scorpio

(

October 30, 2006

-

Present

)

Scorpio

(

April 28, 1998

-

October 29, 2006

)

Flash Funk

(

November 17, 1996

-

April 27, 1998

)

2 Cold Scorpio

(

November 18, 1992

-

November 16, 1996

)

Black Wozuma

(

June 14, 1996

-

December 7, 1996

)

Flying Scorpio

(

April 15, 1991

-

May 3, 1995

)

Black Scorpio

(

May 10, 1992

-

October 25, 1992

)

2 Cold Scorpio

(

January 1, 1985

-

April 14, 1991

)

Born

October 25, 1965 (age 57)

Nationality

United States

Birth Place

Denver, Colorado

Billed From

Height

5 ft 11 in (180 cm)

Weight
Career History
Roles

Wrestler

(

January 1, 1985

-

Present

)

Companies / Promotions

Promotion
from
to

Promotion

GCW

April 8, 2021

Present

Promotion

INDY

June 10, 2005

Present

Promotion

NOAH

October 7, 2000

October 29, 2006

Promotion

AJPW

August 21, 1999

July 23, 2000

Promotion

ECW

April 3, 1999

April 22, 2000

Promotion

WWF

November 17, 1996

February 6, 1999

Promotion

ECW

June 3, 1994

November 16, 1996

Promotion

NJPW

Brand

Young Lions

April 15, 1991

May 3, 1995

Promotion

WCW

November 18, 1992

April 9, 1994

Face / Heel Turns

| Alignment | from | to |
| --- | --- | --- |
| Heel | April 15, 1991 | Present |
| Face | January 1, 1985 | April 14, 1991 |

Images

Oct 2006

Feb 1999

Nov 1996

Jan 1985
Finishers

Scorpio Splash / Funky Flash Splash / Diss That Don't Miss

-

450° Splash

(

April 15, 1991

-

Present

)

Tumbleweed

-

Corkscrew Somersault Leg Drop

(

April 15, 1991

-

Present

)

Theme Songs

Theme Song

"The Funky Headhunter" by MC Hammer

-

Single

(

October 7, 2000

-

October 29, 2006

)

Theme Song

"Wild Thing" by Tone Loc

-

Single

(

August 21, 1999

-

July 23, 2000

)

Theme Song

"Jungle Boogie" by Kool & The Gang

-

Single

(

April 3, 1999

-

April 22, 2000

)

Theme Song

"Can't Get Enough" by Jim Johnston

-

Single

(

November 17, 1996

-

February 6, 1999

)

Theme Song

"Armed & Rambunctious" by Steve Goomas & Dougvid Perkins - with The J.O.B. Squad

-

Team

(

November 2, 1998

-

February 6, 1999

)

Theme Song

"Jungle Boogie" by Kool & The Gang

-

Single

(

June 3, 1994

-

November 16, 1996

)

Theme Song

"Wild Thing" by Tone Loc

-

Single

(

April 15, 1991

-

May 3, 1995

)
Titles & Accomplishments
Hall of Fame

Hardcore Hall of Fame

-

Year

2014

,

Individual

Titles Won

Extreme Championship Wrestling

1 ECW World Tag Team Championship (with The Sandman)
4 ECW World Television Championship

World Championship Wrestling

1 WCW World Tag Team Championship (with Marcus Alexander Bagwell)

Pro Wrestling Noah

1 GHC Openweight Hardcore Championship
2 GHC Tag Team Championship (1 with Vader, 1 with Doug Williams)

All Star Wrestling Alliance

1 ASWA Heavyweight Championship

Big Time Wrestling

1 BTW Heavyweight Championship

Canadian Wrestling's Elite

1 CWE Canadian Unified Junior Heavyweight Championship

German Wrestling Federation

1 GWF Heavyweight Championship

Pacific Championship Wrestling

1 PCW Heavyweight Championship

Peach State Wrestling

1 PSW Cordele City Heavyweight Championship

Pro Wrestling Unplugged

3 PWU World Heavyweight Championship

Rocky Mountain Pro

1 RMP Tag Team Championship (with Alex Anthony)

Other Accomplishments

HVPW Hall of Fame induction (2015)
H20 Wrestling Center Hall of Fame induction (2021)
Chikara Rey de Voladores Winner (2013)
PW Noah GHC Tag Team Title Tournament Winner (2001 - with Vader)
GWF Heavyweight Title Tournament Winner (1999)
WON Best Wrestling Maneuver (1992 - 450° Splash)
Relations
2 Cold Scorpio Game Appearances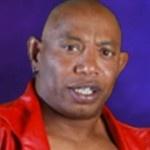 the-wrestling-code