On this page, you find the full wrestling profile of Jim Duggan, with his Career History, real name, age, height and weight, the Promotions he worked for, all the Face/Heel turns, the Championship Titles he won, his Finishers, Theme Songs, Tag Teams and Stables, his appearance changes through the years, and more.
James Edward Duggan Jr. was born in Glens Falls, New York on January 14, 1954, and he is currently 69 years old.
He is currently a Wrestler, working for Independent promotions, under the ring name of Jim Duggan.
Jim Duggan was inducted in the WWE Hall of Fame in 2011.
Profile Info
Gender

Male

Real Name

James Edward Duggan Jr.

Ring Names

Jim Duggan

(

October 14, 1989

-

Present

)

King Duggan

(

April 25, 1989

-

October 13, 1989

)

Jim Duggan

(

April 2, 1979

-

April 24, 1989

)

Born

January 14, 1954 (age 69)

Nationality

United States

Birth Place

Glens Falls, New York

Billed From

Height

6 ft 3 in (191 cm)

Weight

Nicknames

Hacksaw
Career History
Roles

Wrestler

(

April 2, 1979

-

Present

)

Companies / Promotions

Promotion
from
to

Promotion

INDY

May 27, 2000

Present

Promotion

WWE

January 29, 2012

July 13, 2012

Promotion

WWE

Brand

Raw

August 3, 2005

August 10, 2009

Promotion

TNA

March 12, 2003

October 29, 2003

Promotion

WCW

August 6, 1994

January 14, 2001

Promotion

WWF

February 14, 1987

August 16, 1993

Promotion

NJPW

January 3, 1986

September 24, 1986

Promotion

NWA

April 2, 1979

April 19, 1986

Promotion

NJPW

August 28, 1981

September 23, 1981

Promotion

WWF

October 19, 1979

February 7, 1981

Face / Heel Turns

| Alignment | from | to |
| --- | --- | --- |
| Face | January 1, 1986 | Present |
| Heel | April 2, 1979 | December 31, 1985 |

Images

Aug 2005

Oct 1979
Finishers

Patriot Lariat

-

Three Point Stance Clothesline

(

February 14, 1987

-

Present

)

Old Glory

-

Running Jumping Knee Drop

(

August 6, 1994

-

January 14, 2001

)

Theme Songs

Theme Song

"Two By Four" by Jim Johnston

-

Single

(

August 3, 2005

-

Present

)

Theme Song

"The Washington Post" by John Philip Sousa

-

Single

(

August 6, 1994

-

January 14, 2001

)

Theme Song

"Two By Four" by Jim Johnston

-

Single

(

February 14, 1987

-

August 16, 1993

)
Titles & Accomplishments
Hall of Fame

WWE Hall of Fame

-

Year

2011

,

Individual

Titles Won

World Championship Wrestling

1 WCW United States Heavyweight Championship
1 WCW World Television Championship

International Wrestling Association of Japan

1 IWA World Heavyweight Championship

International Wrestling Cartel

1 IWC Tag Team Championship - with Scottie Gash

Mid-South Wrestling Association / Universal Wrestling Federation

1 Mid-South Louisiana Heavyweight Championship
1 Mid-South North American Heavyweight Championship
2 Mid-South/UWF World Tag Team Championship (1 with Magnum T.A., 1 with Terry Taylor)

Pro Wrestling Alabama

1 PWA Southern Tag Team Championship (with Nigel Sherrod)

Pro Wrestling Mid-Sout

1 Legends and Lions Tag Team Championship (with Greg Anthony[)

Texas All-Star Wrestling

Other Accomplishments

WWF Royal Rumble Winner (1988 - inaugural)
Professional Wrestling Hall of Fame and Museum induction (class of 2018)
George Tragos/Lou Thesz Professional Wrestling Hall of Fame's Frank Gotch Award Winner (2011)
Imperial Wrestling Revolution Danny Hodge Trophy Winner (2016)
WWF Slammy Award Winner - Greatest Hit (1987)
WWF Slammy Award Winner - Best Vocal Performance (1987)
WON Most Improved (1982)
WON Feud of the Year (1985 - vs. Ted DiBiase)
Relations
Jim Duggan Game Appearances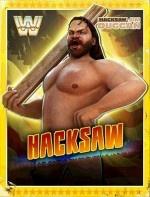 champions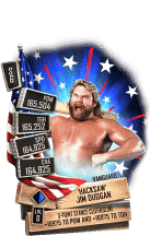 supercard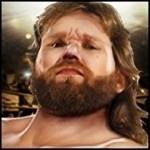 lowm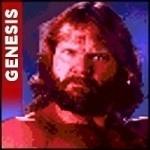 royal-rumble-1993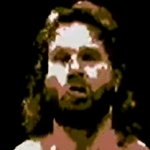 microleague-wrestling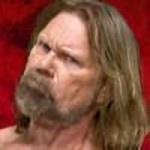 universe