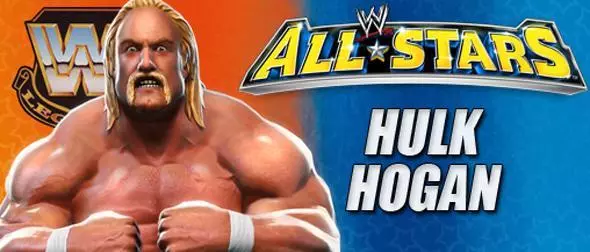 Hulk Hogan is featured as a playable character in the WWE All Stars Roster, as part of the Legend roster.
PROFILE INFO
Gender

Male

Roster

Legend

Alternate Attire

Classic Yellow; Black (Hollywood Hogan); Red & Yellow

Real Life Profile

Hulk Hogan
Height: 6-foot-7
Weight: 302 pounds
From: Venice Beach, California
Signature Moves: Scoop Powerslam, Backbreaker, Atomic Knee Drop, Jumping Leg Drop
Finisher: Atomic Leg Drop
WWE All Stars Class: Brawler

A Brawler with some Big Man tendencies, Hogan has some unique advantages in the game. Hogan is harder to knock down than the average Brawler, and will resist some strong strike knockdowns by "Hulking up". Counter-attack your opponent when this happens. Hulk can also perform his famous Leg Drop both as a Signature and a Finisher. We haven't forgotten the Hollywood Hogan days, so surprise your opponent with the occasional dirty trick, such as a back rake, to set up a signature Atomic Drop!
SCREENSHOTS
ENTRANCE & SIGNATURE MOVES