On this page, you find the full wrestling profile of Demolition Ax, with his Career History, real name, age, height and weight, the Promotions he worked for, all the Face/Heel turns, the Championship Titles he won, his Finishers, Theme Songs, Tag Teams and Stables, his appearance changes through the years, and more.
Bill Eadie was born in Brownsville, Pennsylvania on December 27, 1947, and he is currently 75 years old.
Demolition Ax was inducted in the Professional Wrestling Hall of Fame in 2014 as part of the Modern Era wing.
Profile Info
Gender

Male

Real Name

Bill Eadie

Ring Names

Demolition Ax

(

September 27, 1991

-

August 12, 2017

)

The Masked Superstar

(

January 23, 1993

-

November 25, 2012

)

Axis The Demolisher

(

July 5, 1991

-

September 26, 1991

)

Demolition Ax

(

January 4, 1987

-

July 4, 1991

)

Masked Superstar

(

November 14, 1986

-

January 3, 1987

)

Super Machine

(

September 5, 1986

-

March 6, 1987

)

Masked Superstar

(

September 21, 1985

-

August 4, 1986

)

Super Machine

(

August 23, 1985

-

September 20, 1985

)

Masked Superstar

(

November 9, 1981

-

August 22, 1985

)

Billy Crusher

(

October 8, 1981

-

November 8, 1981

)

Masked Superstar

(

September 27, 1976

-

October 7, 1981

)

The Superstar

(

October 22, 1976

-

April 13, 1985

)

International Superstar

(

April 28, 1980

-

June 18, 1980

)

Bolo Mongol

(

February 1, 1973

-

September 26, 1976

)

The Medic

(

December 15, 1972

-

August 18, 1973

)

Bill Eadie

(

January 19, 1973

-

January 31, 1973

)

Born

December 27, 1947 (age 75)

Nationality

United States

Birth Place

Brownsville, Pennsylvania

Billed From

Parts Unknown

(

January 4, 1987

-

August 12, 2017

)

Mongolia

(

February 1, 1973

-

September 26, 1976

)

Height

6 ft 3 in (191 cm)

Weight
Career History
Roles

Wrestler

(

December 15, 1972

-

August 12, 2017

)

Companies / Promotions

Promotion
from
to

Promotion

INDY

July 5, 1991

August 12, 2017

Promotion

NJPW

Brand

Heavyweight

December 13, 1990

July 4, 1991

Promotion

WWF

August 5, 1986

November 22, 1990

Promotion

NJPW

March 30, 1984

December 11, 1986

Promotion

NWA

February 1, 1973

July 29, 1986

Promotion

AWA

December 12, 1984

May 3, 1985

Promotion

WWF

June 21, 1983

March 24, 1984

Promotion

NJPW

Brand

Heavyweight

July 3, 1981

January 28, 1983

Promotion

NJPW

Brand

Heavyweight

July 9, 1976

October 4, 1979

Promotion

NJPW

Brand

Heavyweight

April 5, 1974

May 8, 1974

Face / Heel Turns

| Alignment | from | to |
| --- | --- | --- |
| Face | November 22, 1990 | August 12, 2017 |
| Heel | April 16, 1990 | November 21, 1990 |
| Face | November 25, 1988 | April 15, 1990 |
| Heel | August 9, 1981 | November 24, 1988 |
| Face | September 14, 1980 | August 8, 1981 |
| Heel | October 20, 1974 | September 13, 1980 |
| Face | February 1, 1972 | October 19, 1974 |

Images

Apr 1989

Jan 1987

Aug 1986

Dec 1972
Finishers

Cobra Clutch

(

December 15, 1972

-

August 12, 2017

)

Swinging Neckbreaker

(

December 15, 1972

-

August 12, 2017

)

Demolition Decapitation - with Smash

-

Backbreaker Hold + Diving Elbow Drop combination

(

January 5, 1987

-

March 18, 2017

)

Theme Songs

Theme Song

"Demolition" by Rick Derringer - with Smash

-

Team

(

January 5, 1987

-

March 18, 2017

)
Titles & Accomplishments
Hall of Fame

Professional Wrestling Hall of Fame

-

Year

2014

,

Modern Era

Titles Won

World Wrestling Federation

3 WWF Tag Team Championship (with Smash)

American Wrestling Federation

1 AWF Heavyweight Championship

Championship Wrestling from Florida

1 NWA Southern Heavyweight Championship (Florida version)

Eastern Sports Association

1 IW North American Heavyweight Championship

Georgia Championship Wrestling

4 NWA Georgia Heavyweight Championship
1 NWA Georgia Tag Team Championship (with Austin Idol)
3 NWA National Heavyweight Championship
2 NWA National Tag Team Championship (1 with King Kong Bundy, 1 with Super Destroyer)

Great Lakes Championship Wrestling

1 GLCW Tag Team Championship (with Smash)

International Wrestling Association

2 IWA World Tag Team Championship (with Geeto Mongol)

Keystone State Wrestling Alliance

1 KSWA "Brawl Under the Bridge" Championship
1 KSWA Tag Team Championship (with Smash)

Mid-Atlantic Championship Wrestling

1 NWA Mid-Atlantic Tag Team Championship (with Masked Superstar #2)
1 NWA Television Championship
2 NWA World Tag Team Championship (Mid-Atlantic version) (with Paul Jones)

Midwest Championship Wrestling Alliance

1 MCWA Midwest Heavyweight Championship

NWA Big Time Wrestling

1 NWA American Heavyweight Championship

NWA Detroit

1 NWA World Tag Team Championship (Detroit version) (with Geeto Mongol)

NWA Mid-America

1 NWA World Tag Team Championship (Mid-America version) (with Masked Superstar #2)

Southeastern Championship Wrestling

1 NWA Southeastern Heavyweight Championship (Southern Division)
1 NWA Southeastern Tag Team Championship (with Masked Superstar #2)

Ultimate Championship Wrestling

1 UCW Heavyweight Championship

United States Wrestling League

1 USWL Unified World Heavyweight Championship

United States Xtreme Wrestling

1 USXW Tag Team Championship (with Smash)

Universal Superstars of America

1 USA Heavyweight Championship
1 USA Tag Team Championship (with Demolition Blast)

Other Accomplishments

East Tennessee Wrestling Hall of Fame induction (class of 1999)
New England Pro Wrestling Hall of Fame induction (class of 2020)
112° in PWI Years Top 500 (2003)
Cauliflower Alley Club Tag Team Award (2015 - with Smash)
PWR Lifetime Achievement Award (2010 - with Smash)
Relations
Tag Teams & Stables

Demolition

-

Demolition Smash (

April 1, 2007

-

March 18, 2017

)

Demolition 2000

-

Demolition Krash

(

June 23, 2000

-

November 18, 2000

)

Demolition 2000

-

Demolition Blast

(

November 20, 1992

-

July 16, 1994

)

Demolition

-

Crush / Brian Adams, Demolition Smash (

June 5, 1990

-

May 27, 1991

)

Demolition

-

Demolition Smash (

January 4, 1987

-

November 22, 1990

)

The Machines

-

André the Giant, Blackjack Mulligan (

August 13, 1986

-

October 28, 1986

)

Dick Murdoch & The Masked Superstar

-

Dick Murdoch

(

January 24, 1986

-

March 17, 1986

)

King Kong Bundy & The Masked Superstar

-

King Kong Bundy (

April 22, 1984

-

May 24, 1985

)

The Masked Superstar & The Super Destroyer

-

Super Destroyer/Scott Irwin

(

November 28, 1981

-

May 20, 1983

)

Paul Jones & The Masked Superstar

-

Paul Jones

(

September 14, 1980

-

June 21, 1981

)

The Masked Superstars

-

Big John Studd (

February 4, 1980

-

May 4, 1980

)

Austin Idol & The Masked Superstar

-

Austin Idol

(

November 1, 1979

-

January 26, 1980

)

The Heenan Family

-

Blackjack Lanza, Bobby Heenan, Professor Toru Tanaka,

Killer Karl Kox

(

January 1, 1979

-

December 31, 1979

)

The Mongols

-

Geeto Mongol

(

February 1, 1973

-

September 7, 1976

)

The Para-Medics

-

???

(

January 1, 1973

-

August 18, 1973

)

Managers

Johnny Valiant, Lord Alfred Hayes, Mr. Fuji, The Grand Wizard
Demolition Ax Game Appearances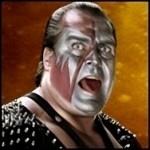 wwe12