On this page, you find the full wrestling profile of Paul Orndorff, with his Career History, real name, age, height and weight, the Promotions he worked for, all the Face/Heel turns, the Championship Titles he won, his Finishers, Theme Songs, Tag Teams and Stables, his appearance changes through the years, and more.
Paul Parlette Orndorff Jr. was born in Winchester, Virginia on October 29, 1949.
He died on July 12, 2021 at the age of 71.
Paul Orndorff was inducted in the WWE Hall of Fame in 2005.
Profile Info
Gender

Male

Real Name

Paul Parlette Orndorff Jr.

Ring Names

Paul Orndorff

(

June 19, 1976

-

March 26, 2001

)

Height

6 ft 0 in (183 cm)

Weight

Born

October 29, 1949

Died

July 12, 2021 (aged 71)

Birth Place

Winchester, Virginia

Billed From

Nicknames

Mr. Wonderful
Career History
Roles

Coach

(

September 18, 2000

-

March 26, 2001

)

Producer

(

December 17, 1995

-

March 26, 2001

)

Part Time Wrestler

(

December 13, 1999

-

September 17, 2000

)

Wrestler

(

January 29, 1990

-

December 16, 1995

)

Wrestler

(

June 19, 1976

-

January 4, 1988

)

Companies / Promotions

Promotion
from
to

Promotion

WCW

December 7, 1992

March 26, 2001

Promotion

SMW

October 30, 1991

December 27, 1992

Promotion

WCW

June 13, 1990

August 26, 1990

Promotion

WWE

November 15, 1983

January 4, 1988

Promotion

NWA

July 19, 1976

December 9, 1983

Promotion

NJPW

April 1, 1983

November 3, 1983

Promotion

NJPW

October 10, 1980

November 6, 1980

Face / Heel Turns

| Alignment | from | to |
| --- | --- | --- |
| Heel | June 13, 1990 | September 17, 2000 |
| Face | June 3, 1987 | June 12, 1990 |
| Heel | July 19, 1986 | June 2, 1987 |
| Face | May 11, 1985 | July 18, 1986 |
| Heel | November 15, 1983 | May 10, 1985 |
| Face | November 9, 1981 | November 14, 1983 |
| Heel | July 4, 1981 | November 8, 1981 |
| Face | June 19, 1976 | July 3, 1981 |

Images

Jun 1976
Finishers

Spike Piledriver

(

June 19, 1976

-

September 17, 2000

)

Theme Songs

Theme Song

"Mr. Wonderful" by Jimmy Hart & Howard Helm

-

Single

(

November 15, 1983

-

September 17, 2000

)

Theme Song

"Real American" by Rick Derringer

-

Single

(

July 21, 1986

-

January 3, 1987

)

Theme Song

"U Can't Touch This" by MC Hammer

-

Single

(

December 3, 1977

-

May 29, 1982

)
Titles & Accomplishments
Hall of Fame

WWE Hall of Fame

-

Year

2005

,

Individual

Titles Won

World Championship Wrestling / Mid-Atlantic Championship Wrestling

1 WCW World Television Championship
3 WCW/NWA World Tag Team Championship (1 with Jimmy Snuka, 2 with with Paul Roma)

American Wrestling Federation

1 AWF Heavyweight Championship

Georgia Championship Wrestling

3 NWA National Heavyweight Championship

National Wrestling League

1 NWL Tag Team Championship (with Brian Blair)

NWA Mid-America

1 NWA Southern Heavyweight Championship (Memphis version)
1 Mid-America World Six-Man Tag Team Championship (with Gorgeous George Jr. & Tommy Gilbert)

NWA Tri-State / Mid-South Wrestling Association

5 Mid-South North American Heavyweight Championship
1 Mid-South Tag Team Championship (with Ted Dibiase)

Peach State Wrestling

1 PSW Cordele City Heavyweight Championship

Southeastern Championship Wrestling

2 NWA Southeastern Tag Team Championship (1 with Dick Slater, 1 with Norvell Austin)

Universal Wrestling Federation

1 UWF Southern States Championship

Other Accomplishments

NWA Hall of Fame induction (class of 2009)
Professional Wrestling Hall of Fame and Museum induction (class of 2009)
George Tragos/Lou Thesz Professional Wrestling Hall of Fame induction (class of 2017)
WCW World Television Championship Tournament Winner (1993)
WCW Slim Jim Challenge Winner (1995)
Cauliflower Alley Club's Men's Wrestling Award (2016)
PWI Most Hated Wrestler of the Year (1986)
PWI Feud of the Year (1986 - vs. Hulk Hogan)
PWI Match of the Year (1985 - with Roddy Piper vs. Hulk Hogan & Mr. T, WrestleMania)
WON Feud of the Year (1986 - vs. Hulk Hogan)
University of Tampa Hall of Fame induction (class of 1986 - football)
Relations
Paul Orndorff Game Appearances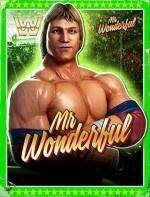 champions
supercard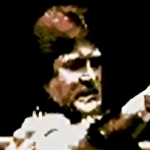 microleague-wrestling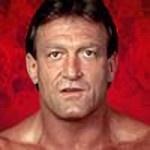 universe